"Transforming the minds of those with doubts and fears, to seeing the solutions and opportunities for success"
Former Sunderland and Hibernian defender Charlotte Potts shares her honest, personal and powerful story:
I was just four years old when I realised I had a natural talent with a football at my feet. This came from having parents who worked together to run a local grassroots club. The passion circulates in the Marshall/Potts' blood, and I've inherited their desire to help others. When I was younger I used to witness many aggressive outbreaks from Bernie my mother, despite her being such an unselfish and helpful soul, so this contradiction really confused me. 
Something wasn't right in the early days and that made sense when our life dramatically changed. I remember walking out to the playground after school to be picked up and got the biggest surprise of my life. A complete transformation: a long, afro like perm had turned into short, black spiky hair. Her hideous long skirts changed for male's clothing. I was confused, but the smile I saw on her face was far more satisfying than the painful frown she had worn far too often. 
'Courage' was the only word I could use to describe it – to come out and be herself to everyone in a world where women and girls were being withheld opportunities, where sexism and discrimination was a lot more extreme than it is now.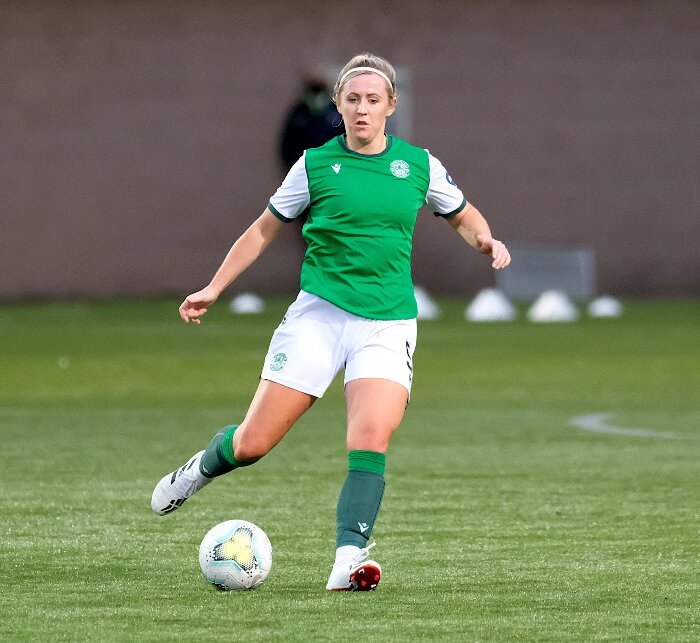 Being only seven while all this took place, the truth of what exactly had happened wasn't openly spoken about to me. I didn't know what it meant to be 'gay' and our family had become broken, battling the emotions and curiosity without questioning the situation, I just observed and figured it all out myself. My brother decided to live with my dad – I'm sure many teenage boys in this era would have found great difficulty in accepting the situation. This meant I probably didn't receive the mental and emotional support an older sibling could offer, but who can blame him? Being so young, I had to just accept it but I still fought against the abuse we'd both receive from other kids. I witnessed the difficulty and unacceptance from my brother which meant I always felt stuck in the middle. 
My cousin kindly allowed me and my mam to stay with them while we waited for a council property. While this transition was going on I always sensed Bernie's fear of my nanna's reactions. My nanna was a strong character and not a fan of Bernie or my passion for football and sport, although she gave the best support possible and helped with my childcare. My nanna was my absolute rock and pillar of support. I considered her house my home. She eventually accepted that football was my life, although she had little choice considering my football would go everywhere with me, the back lane, the park, my dad's house. It was my release. 
Weekends were my favourite. As soon as school finished, I'd always find the busy football environments, from my grassroots games, to watching my dad referee, to the streets – wherever there was a crowd so I could show off, basically! Leam Lane wasn't exactly known for having the nicest kids on the block, so when I found myself at the centre of groups of older boys, carrying bottles of Lambrini and smoking filthy cigarettes, mocking me of my family situation, my character would always change into defence mode.
I should have probably been scared but I'd mostly just cringe and want to teach them a lesson. I had no choice to pretend to like them if they were to allow me to join in their football games, even if it was just to mock me. I'm thankful for this now, as it's where my relentless motivation and aggressive competitive streak was born and cultivated. What better way to shut them up, a younger girl humiliating them through her ability with a football?
What better way to shut them up, a younger girl humiliating them through her ability with a football?
As I mentioned, they were older and stronger, so I couldn't exactly get into battles or use my strength as I would against someone of my own age, so I was forced to keep my cool and either 'skin' them or fire the ball into the back of the caged goal in the football courts – the reward being the sound of the metal rattling. Turning and acting smug would usually shut them right up. It was even more satisfying when the bullies' mates would laugh ridiculously loud at them.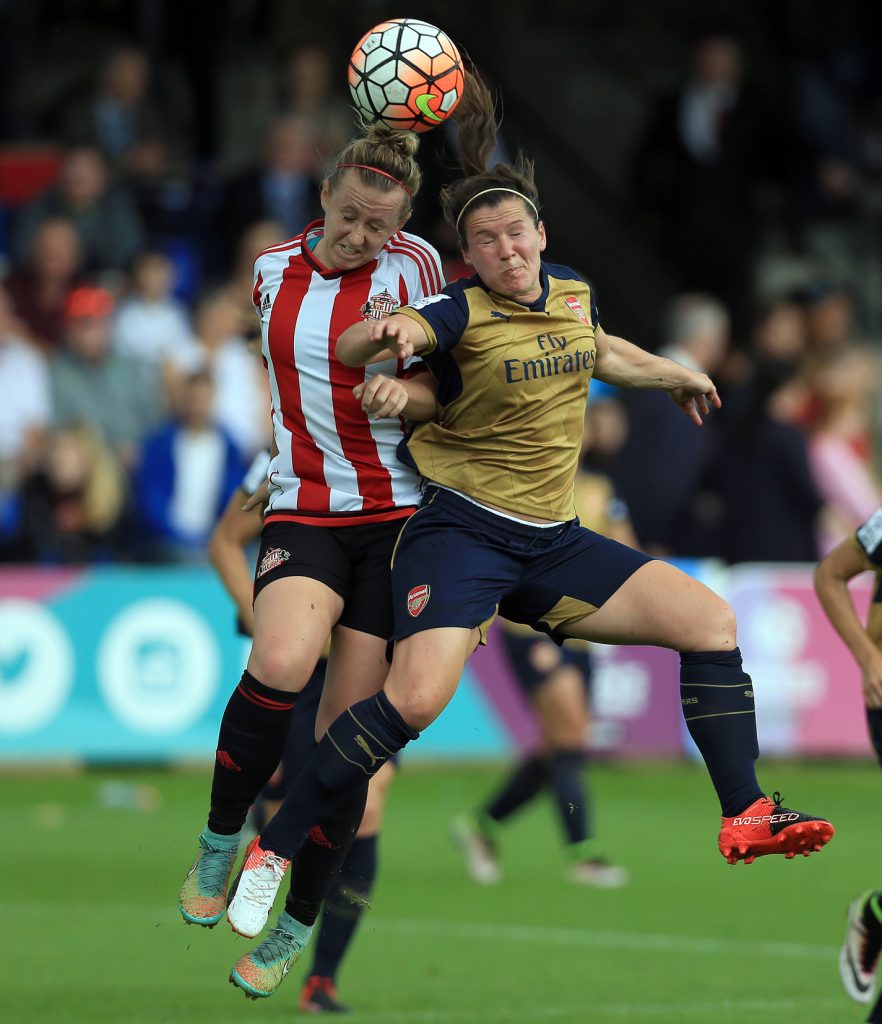 I'll admit though, sometimes the bullying did result in me feeling so unsafe that I'd have to escape and on other occasions when I felt brave or courageous, I'd challenge them by choosing a weaker target – who found humour in their friend bullying me –  and connect my fist to their face. They probably didn't deserve it but it made me feel 10 feet tall, and it usually worked… Everyone would shut up and we'd just carry on playing whilst making a joke of it all.
 There's always trouble around the corner in life. I believe we must find a way of dealing with it or challenging it, instead of ignoring it or the trouble becomes worse. If it is dealt with the wrong way, we will learn from our mistakes. I used to regularly fall into these situations, especially in football. But NOTHING would scare me away from this sport, at least that's what I always thought! 
Discrimination being the fuel to my competitive streak, I've always felt like an outsider who tries to fit in, always aware of and sensing injustice. Yet the natural leader I am, I try to bring people together to overcome anything that prevents movement or growth. It's interesting how life events have their way of repeating themselves, even in top level sport. I once nearly fell out of love with this beautiful game because of this and it almost ruined my trust in other people. 
Reminiscing how my parents used to work together to help others, whilst battling against their own adversity, I have a burning desire to continue their legacy – I carry it within me – at the same time remaining determined to reach my own heights.
I wish to share my own experiences and educate others, so they remain focused and driven for their individual journey; to help teach others who find it hard to challenge discrimination, how to do it in the correct way; and support those who struggle to overcome adversity, and hopefully find peace and happiness. 
 This is part of my story. This is part of my mission.
Get in touch with Charlotte (& learn more about her new business which aims to link boxing with football "to promote positive change in those who wish to overcome personal challenges.")