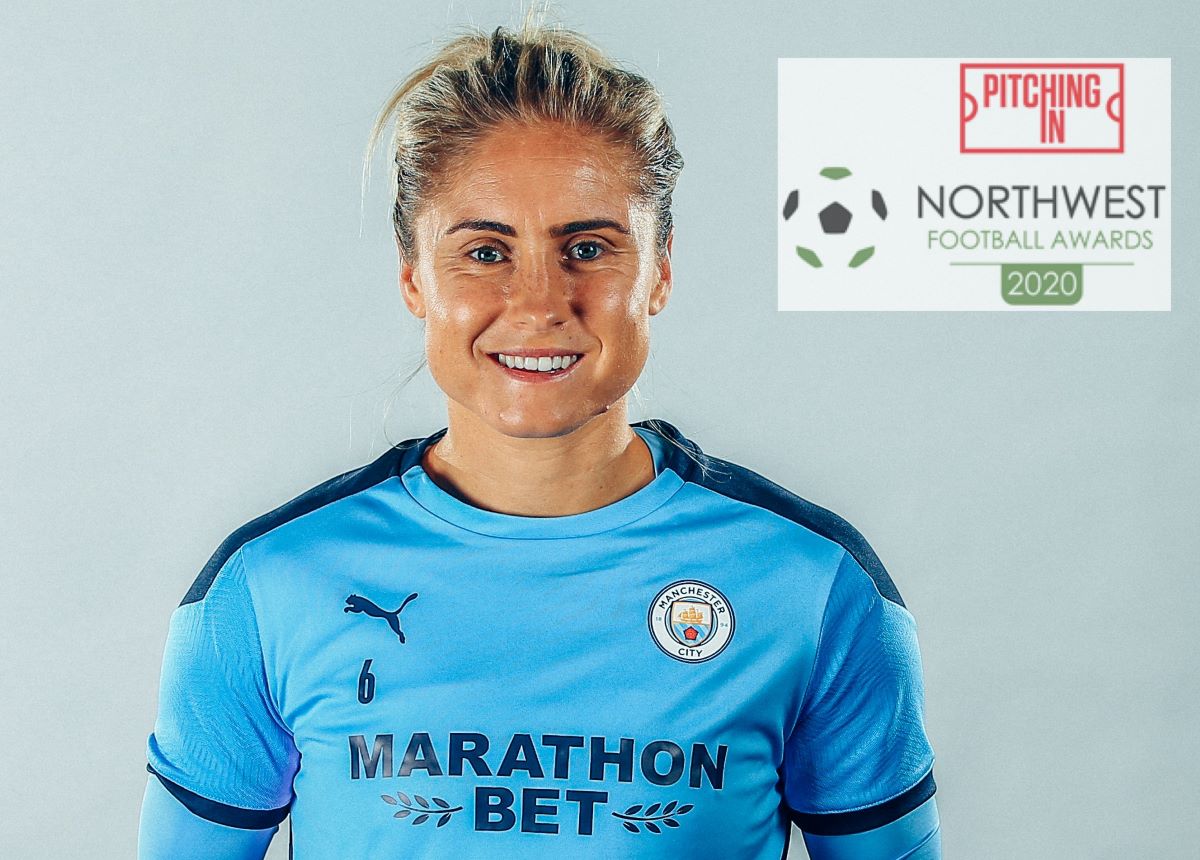 Our friends at the Pitching In Northwest Football Awards had their 2020 awards on Monday 9 November.
All honours were presented throughout the day on Monday, with Rachel Brown-Finnis one of those to announce the winners online.
Women's Player of the Season
Winner – Steph Houghton, MBE – Manchester City
Women's Rising Star
Lauren James – Manchester United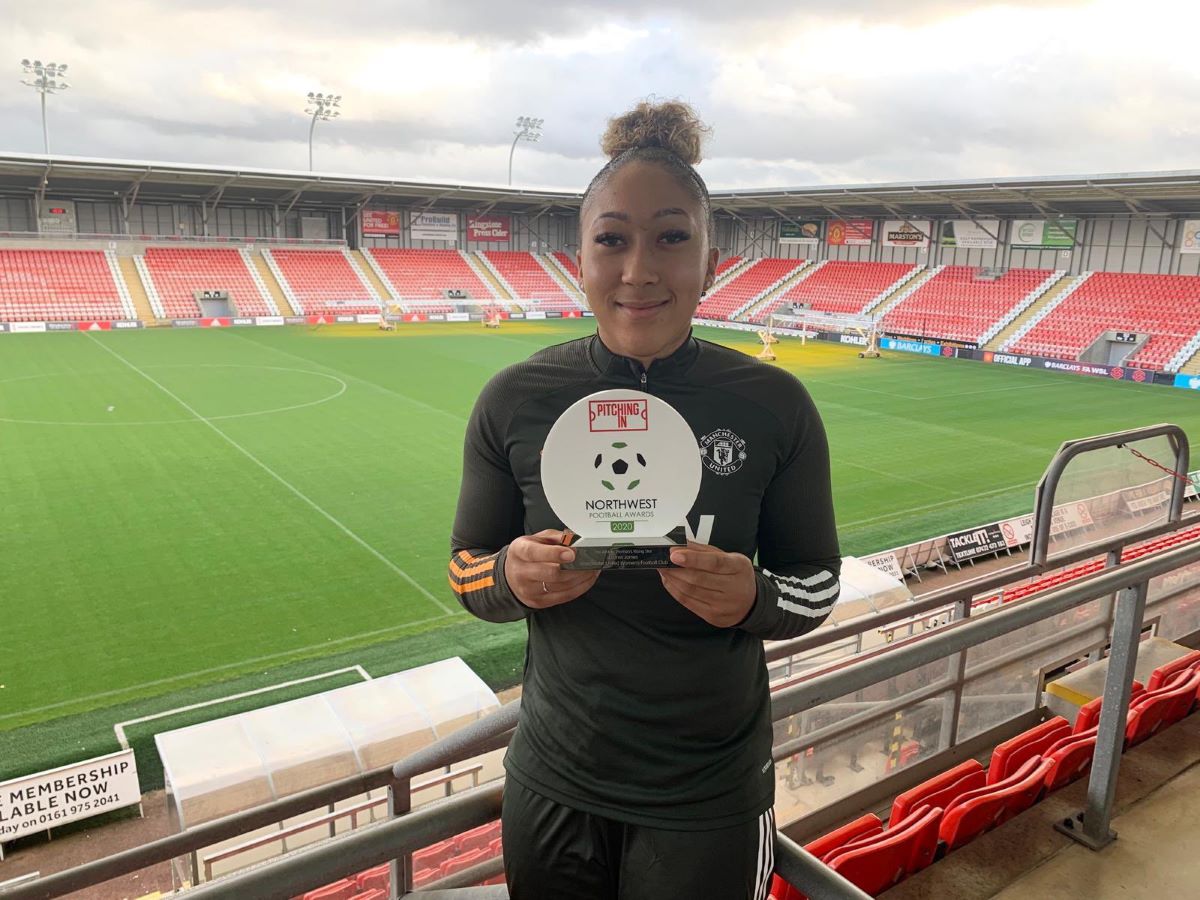 Laura Wolfe, speaking on behalf of the Pitching In Northwest Football Awards said,
"Despite the unprecedented times that we find ourselves in, it was important that we, at the NWFA, even in this most difficult of years, went ahead with the 2020 Awards and recognised the incredible work going on at all levels of the game across our region, both on the pitch and behind the scenes. As well as the trophies and celebrations at the upper levels of the game, at the other end of the scale, it has and remains to be a tough time off the field for many of our clubs, and it would have been remiss of us not to recognise this and show our support for the clubs, staff and fans who have been through and still continue to live through such tough times.
"The current climate certainly presented us with a logistical challenge for this year's Awards, but I think we managed to pull it off! We look forward to seeing everyone back in person in November 2021 for one hell of a celebration!"
This year, the NWFA was honoured to again be supporting the Darby Rimmer Foundation.
For the full list of award winners and interviews, visit https://www.northwestfootballawards.com/2020-winners/