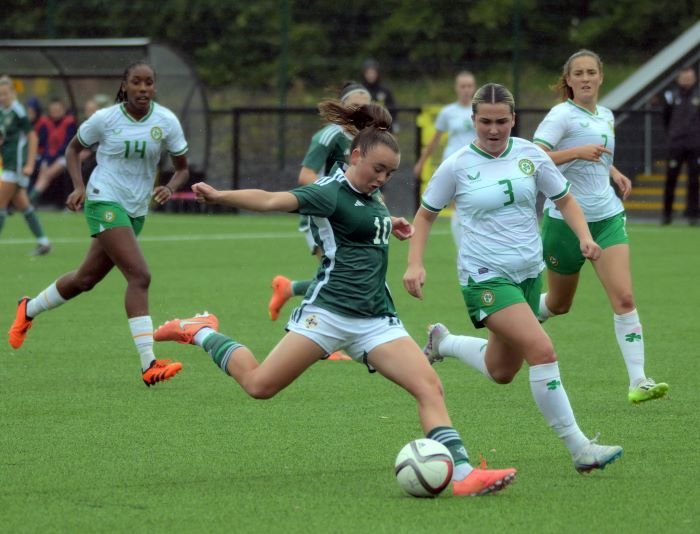 Northern Ireland warmed up for next month's Euro qualifiers by defeating Republic of Ireland 1-0 in a friendly at the Blanchflower Stadium, Belfast.
Northern Ireland's Keri Halliday fired over the bar, before home keeper Ellie Scott produced a fine save and her opposite number Katie Keane then denied  Orleigha McGuinness.
Keane kept the scores level twice more before the break, holding onto a header from Kascie Weir and tipping a Sophie Gargan rocket round the post.
The woodwork saved both sides early in the second half, Republic's Hannah Healy free-kick striking the bar and Jay Ralph heading against the post, while NI's Abi Sweetlove also hit the crossbar with a set-piece.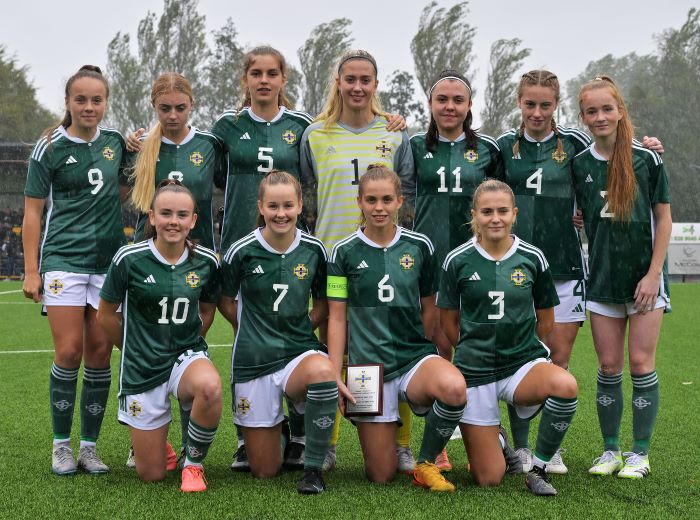 Halliday made the breakthrough inside the final ten minutes, latching onto a through to slot home.
Northern Ireland next compete in League A of Euro WU19 2024 first round qualifiers with France, Italy and Hungary, the mini-tournament in Toulouse running from 25 to 31 October.