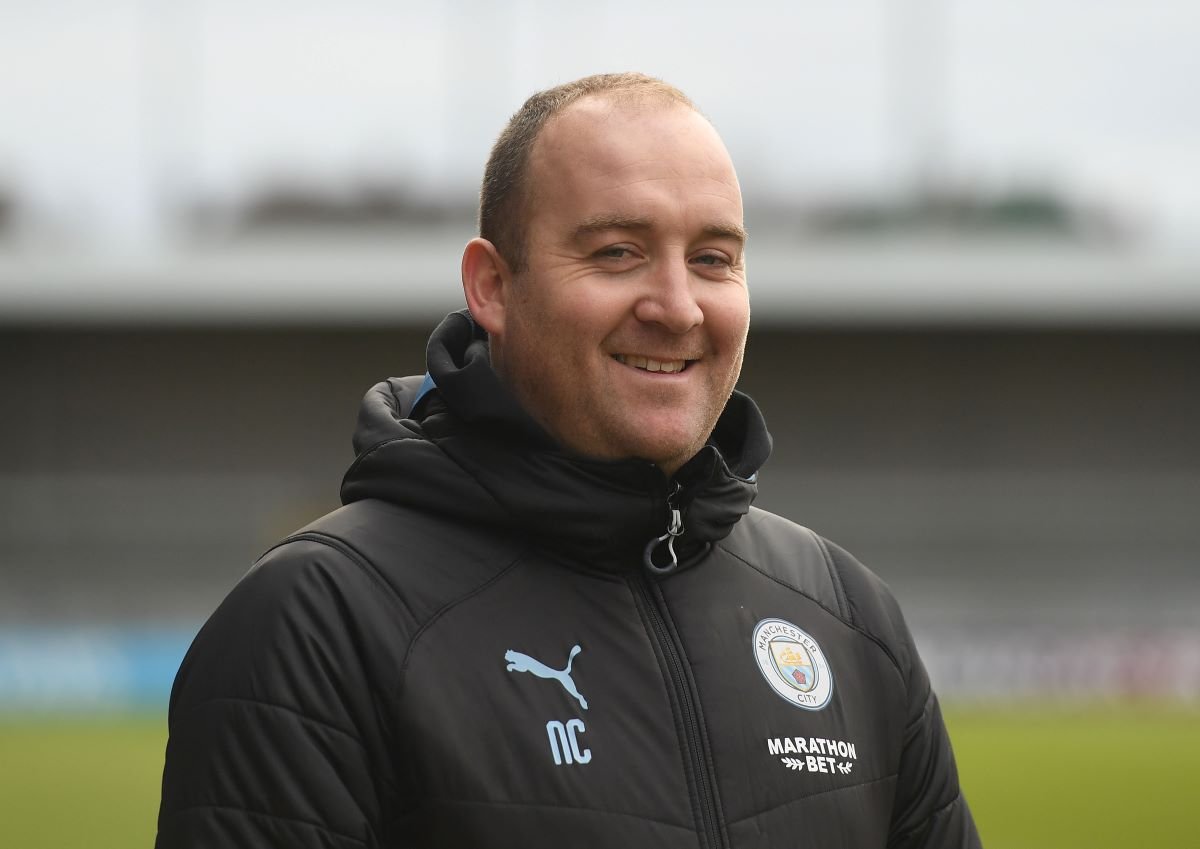 Nick to New York
Manchester City Women's manager Nick Cushing will leave his current role at the start of February to take up the post of assistant manager at New York City FC.
In his new role, he will link up with MLS outfit New York City where he will work alongside newly-appointed head coach Ronny Deila.
Speaking about his move, Cushing told mancity.com: "Making the decision to leave MCWFC has been incredibly difficult given the fantastic players and staff that we have here and the incredible success that we have achieved together – it isn't one that I have taken lightly.
"We've had an amazing six-and-a-half seasons and I have thoroughly enjoyed working with everybody – I will be extremely emotional to leave, but I'm very excited for my next role within the City Football Group.
"Linking up with New York City and Ronny (Deila) is a brilliant opportunity and I'm really looking forward to working in the MLS."
Mahon to Step Up
Following Cushing's departure, current assistant manager Alan Mahon will take charge of first team matters in the interim period, with former England men's Under-21s coach Brian Eastick providing a supporting role, bringing with him over 30 years of experience both on and off the pitch.
Current assistant manager Alan Mahon has worked alongside Nick Cushing since August 2014, with his appointment as interim manager providing continuity for the squad amidst a period of change.
Mahon himself boasts a plethora of experience in the game, having figured for Tranmere Rovers, Wigan Athletic, Burnley and Sporting Lisbon throughout a 16-year professional career. He also played internationally for the Republic of Ireland.
Brian Eastick, who will support Mahon during the interim period, has been involved in the professional game for over three decades, most notably acting as Stuart Pearce's coach with England's Under-21s and also leading Team GB's men's football team during the 2012 Olympics.
Alongside this, he was Head Coach of England's U19s and U20s at numerous European Championships and World Cups and held the position of Head of Coaching at Aston Villa for three years.
Prior to his upcoming role with Manchester City Women, Eastick has been working within City Football Group since September 2019 as an Elite Coach Mentor.