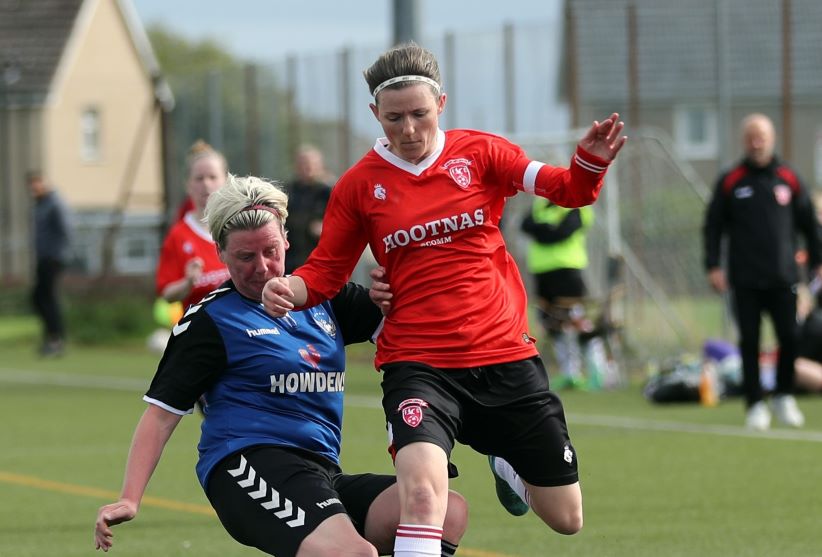 Sunday sees a double bill of Scottish Women's Football in Moray, as the Highlands and Islands League Cup final comes to Nairn's Station Park, preceded by the U-14s final.
The senior final is the first major event since ScottishPower came on board to sponsor the Highlands and Islands League in the summer, and will see holders Buckie defend the silverware from the Thurso-based challengers Caithness.
Buckie captain Rebecca McMillan said: "Getting to the cup final means as much as it did last season, if not more as we now have a title to retain. We are always looking to better ourselves from the season before. We are still on for the league & league cup double so getting this far means everything to anyone that is part of the club."
Caithness captain Carly Erridge said: "It's a credit to the hard work that's gone into the club over the years – from the players, the coaches, our sponsors, the supporters and everyone else who helps us out – developing women's football is something we are all passionate about and getting to a cup final has really given us a boost, it feels like the whole of Caithness is behind us. So hopefully we can make even more club history this weekend and do Caithness proud."
In the build up to the game, Erridge said: "We said from the start of the season there's no reason we shouldn't be able to compete with the strongest teams in the league this year. We've come a huge way since where we were last season, but we know it's no easy task ahead of us on Sunday. We need to keep our composure and make sure we're putting into practice everything we've been working on in the lead up to the final.
"There is so much talent in this squad and every one of them shares the same desire, determination and hunger as I do to bring some silverware home to Caithness. So if they go out there and give it their all that's all I can ask of them.
On Buckie's preparations, McMillan said: "Our fitness and positive mindset took us all the way to the cup last season. Caithness have always been a testing side for us to play against, so we are expecting a tough game.
"We will have to use all of the qualities we know we have in order to bring the trophy back home."
The 14s final kicks off at 10am, then the Highlands and Islands League Cup final begins at 2pm. Entry to both finals is £5/£2 through the fanbase app or pay on the gate at Station Park. Free entry for children.