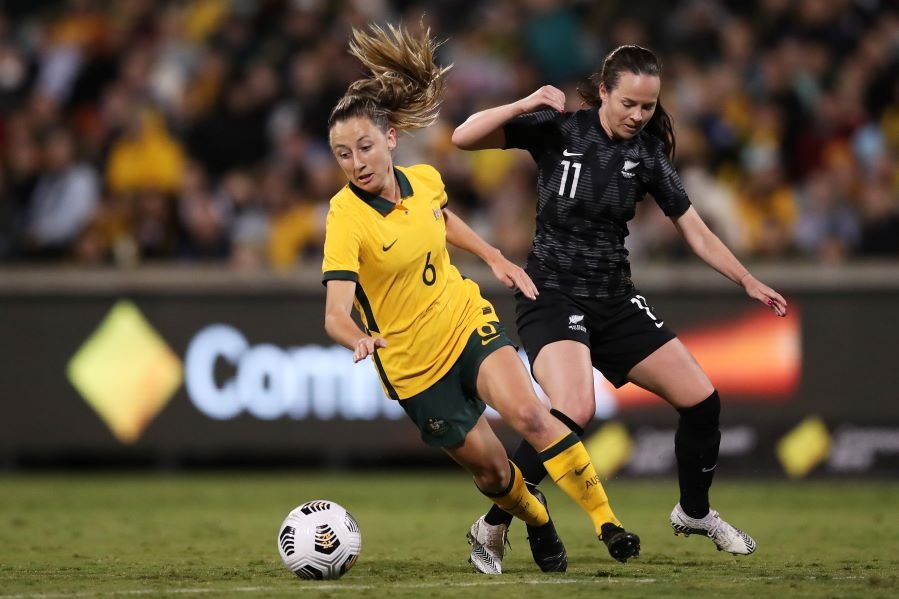 Midfielder Clare Wheeler has signed a permanent contract with Everton, agreeing a two-and-a-half-year deal until the end of June 2025.
The Australia international initially joined on loan from Danish side Fortuna Hjørring in August last year but has now made a permanent move for an undisclosed fee.
Despite her start to life on Merseyside being delayed by injury, Wheeler has made seven appearances so far this term under Brian Sorensen, the manager she previously worked with at Fortuna.
A popular member of the Everton squad, the 24-year-old spoke of her emotion to continue her journey in Royal Blue.
"I'm excited, delighted, just really happy to stay here," Wheeler told evertontv.
"Playing for Everton was something I had to work to achieve and I'm really thankful to Brian [Sorensen] for bringing me here.
"I've really enjoyed the past six months. To have the opportunity to stay here for even longer is perfect."
"All of us know that we need to work our socks off. We need to push to see how high we can go and that's a really good environment to be in.
"This playing group is one of the best I have been a part of."
Manager Sorensen told evertonfc.com: "I'm really happy Clare can continue her journey here.
"She was one of the players I identified last summer who I wanted to bring here and work with again.
"She's been a little unlucky with injuries over the first half of the season. We believe in her. She's a smart player and suits our style of play.
"We know what she's capable of and what she can offer – we were never in doubt of that.
"I'm happy we could reach an agreement and I'm looking forward to seeing what Clare can bring to us in the coming months."