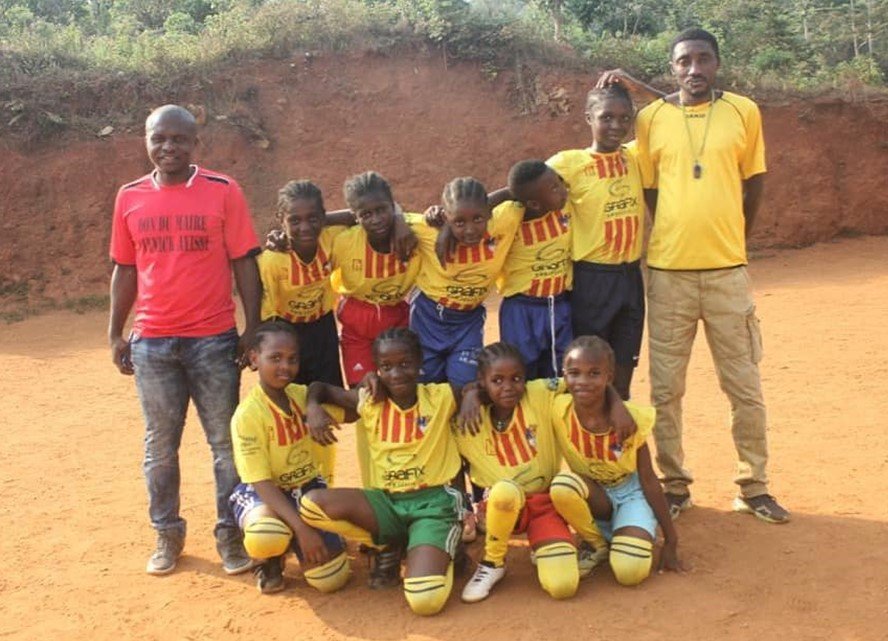 A football club that are also United Nations Sustainable Development Goals ambassadors and run projects promoting gender equality? She Kicks' Spain-based reporter Nick Aitken caught up with A.E. Ramassà's Social and International Cooperation Manager Marc Larripa to find out more!
She Kicks: As a starting point, Marc, can you explain to us what makes A.E Ramassà so special? What are the club's main values and objectives?
Marc Larripa: Well, A.E Ramassà are a small club from Les Franqueses de Valles [a municipality 40 kilometres north of Barcelona] and we play in the Catalan fourth tier. In 2014, we made some major structural changes at the club, so major, in fact, that we are now registered as an NGO (non-governmental organisation) and have become ambassadors for the United Nations' (UN) Sustainable Development Goals (SDGs). That's thanks to our partnership with UN ambassador Victor Ochen and his organisation, the African Youth Initiative Network (AYINET).
We started our cooperation projects in Africa thanks to an opportunity that arose for one of the club's members. We kicked off by making a trip to Ethiopia, where we played a match against Saint George FC in the national stadium in Addis Ababa. These trips, which have taken us to various African countries – including Benin, Uganda, Cameroon, Madagascar and Ivory Coast – have led on to all the projects we are currently working on at the club. Aside from our annual trips, which are currently on hold due to Covid-19 and in which we partner and work with NGOs in the places we visit, we are promoting a football academy and training centre for boys and girls at risk of social exclusion in the Etetack district of Yaoundé, the capital of Cameroon. We are also launching an inclusive football project for young female asylum seekers and refugees newly arrived in Catalunya so they can feel part of society here.
Our main objective is to use sport as a tool for social change for disadvantaged people and to be a model for other sports organisations, so that they can think beyond just playing sport and lend their support to initiatives. We want to set an example and send a message that it's not just the big sports teams that can have a huge impact on society with the things they do. It's just a question of making that step.
SK: How did the club become an ambassador for the UN's SDGs and an AYINET partner?
MLF: It's pretty unique but it all started when we took a trip to Uganda in 2016. The aim was to play a game against a team called KCCA at the Nelson Mandela National Stadium and to help the NGO Petits Detalls build an orphanage in the district of Jinja.
A few weeks before we left, I read an interview with Victor Ochen on the back page of the newspaper La Vanguardia. He'd been nominated for the 2015 Nobel Peace Prize for his work with AYINET, the organisation he founded to helping young people recover from the trauma of the Ugandan Civil War.
We were travelling to his country and I just thought it would be amazing to meet Victor (a crazy idea, I know). So I tried my luck and contacted him on LinkedIn. To my surprise, he replied almost straightaway. He took an interest in our club and the work we do and suggested we meet up in Kampala when we went over.
We played KCCA and then we met him and spoke about the club, the journeys we'd made and our growing interest in making a big social impact with our activities. Victor had been named a UN Goodwill Ambassador by that time and was looking for projects that use sport as a tool for social change. We were so lucky that our path crossed with his. We signed a partnership agreement with him and AYINET, and since then we've acted as ambassadors for the SDGs in every project we carry out. We've even got the UN logo on our kit.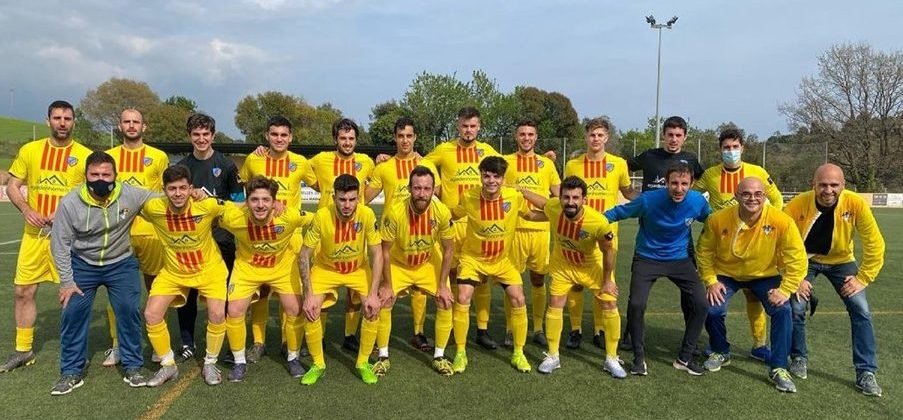 SK: Given the impact that sport can have when it comes to promoting inclusion and greater gender equality, could you tell us about Ramassà's commitment to women's football?
MLF: At the beginning of the 2020-21 season, Ramassà planned to set up an inclusive women's team in Les Franqueses del Valles, aimed at young female migrants, asylum seekers and refugees who'd newly arrived in Catalunya. The main aim of the project was to promote gender equality in the world of sport, make sport more accessible for these young women, who in many cases lack the facilities to be able to play sport, and promote their inclusion and integration into society here.
The project has been put on hold because of the pandemic, but we're hopeful that in the coming months we'll be able to organise training sessions and provide a starting point for all the activities that will come after that. To help us with that goal, we've got the sub-Saharan migrant charity Associacio de Dones Immigrants Subsaharianes (ADIS) on board.
We've had a really good response to the project and we've been able, thanks to one of the club's partners, to start rolling it out in Barcelona too. The UNHCR [the UN's refugee agency] is helping us look for young women to take part in the project, and we'll be sourcing training and match facilities through a company that organises football matches in the city.
Ramassà wants to give this group of girls the opportunity to enjoy playing football and provide them with a space where they can meet people and find their place here.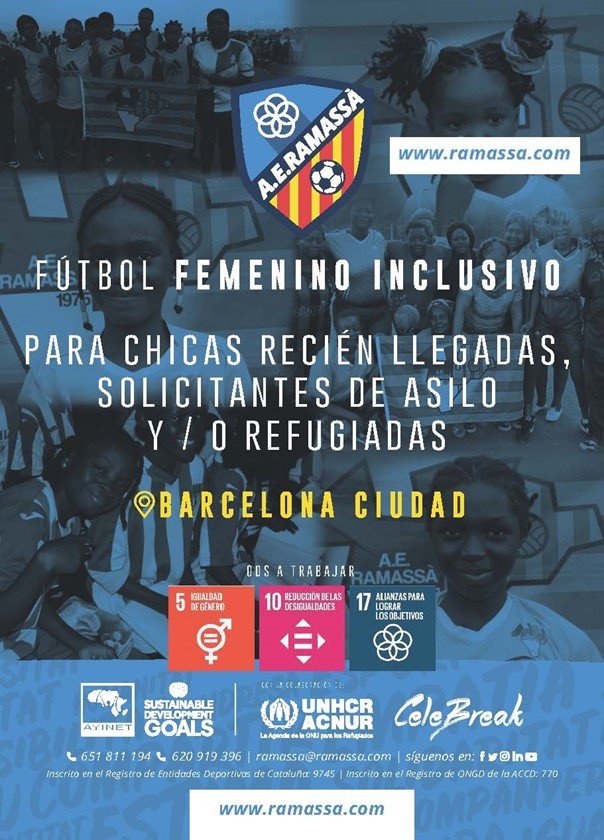 SK: And finally, another Catalan team, FC Barcelona, has spent many years working with UNICEF. Its foundation is also involved in a large number of charity initiatives all over the world. Is Ramassà working with the FCB Foundation on any project or joint programme?
MLF: We're not working with the FCB Foundation at the moment, but they know about the work we do and we know they're interested in these projects involving female migrants and refugees. Hopefully, we can work together in the future to maximise the social impact of our initiatives. We'd be very proud to be involved in a joint programme with the FCB Foundation.
Visit A.E. Ramassà's website www.ramassa.com and follow them on social media at @aeramassa
Interview provided by @onubacomms – specialists in translation & multilingual content in women's football.
Vitality #WomensFACup: Fifth Round could see North West derby