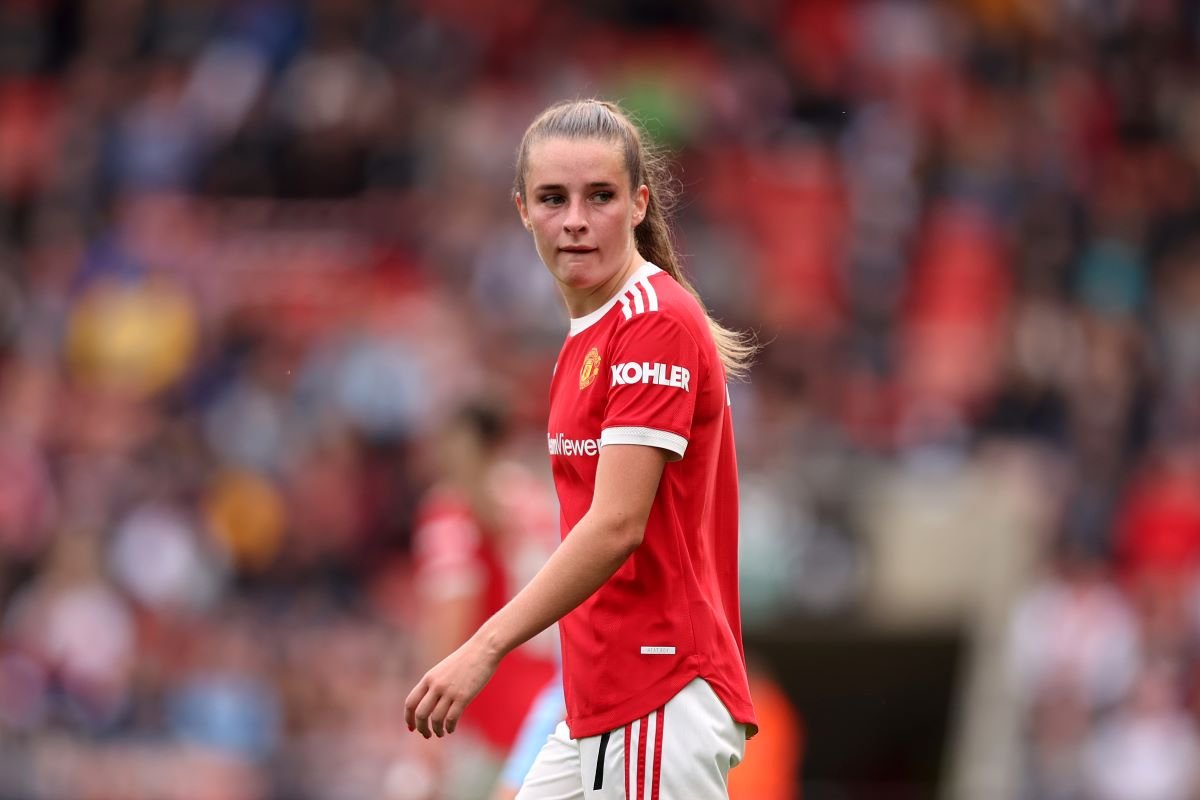 In the second of a series of videos from the PFA and Vertu Motors this season, Ella Toone reveals the influences that have helped her become a regular for Manchester United and England.
The winner of the PFA Vertu Motors Fans' Player of the Month in October, Toone has had a remarkable season so far, winning her first cap for England and becoming a mainstay in a Manchester United side who have started their WSL season so brightly.
"My inspiration growing up was Cristiano Ronaldo" recalls Toone. "I used to sit up late at night on my laptop, watching Ronaldo and his incredible skills. Then I'd go and try and replicate them in the back garden. I love how hard he works and how driven he is."
Toone also recalls when she started playing football for the first time and was the only girl in a group of boys and how grassroots football still holds a place in her heart. "I must have been about 4 or 5 when I first started playing football, with the boys at Hindsford, the local football club. I still come here every Saturday and watch the youngsters playing on the astro pitch we've had made."
The video then sees Toone take a trip down memory lane to her old school, Fred Longworth High School to meet the figure who she regards as one of her most influential figures in her career, 'Mr. Rigby'.
"Mr Rigby took me under his wing right from Year 7 and always pushed me to work hard. He'd make sure I was trying my best, not just at sports but everything. Then on a Friday night I would play with the staff in the sports hall. I absolutely loved school! I wish I could go back and do it all again. I just wanted to give everything and win anything!"
Rigby, Toone's PE teacher from 11, recalls what made Toone stand out from the crowd and how her success has had a legacy on the school and the surrounding area: "Whatever she did she would give 100%. Ella would be picked for the running team, the table tennis team and the badminton team! The knock-on effect Ella has had is that girls just have the attitude, 'I can play and I am going to show you'. It's great because of that we can pull 13, 14 girls together here and have a team. It's brilliant!"
The story of Ella Toone's upbringing in football finishes when the video sees some of the school's current football players and her former teacher, present Ella with October's WSL PFA Vertu Motors Fans' Player of the month award.
"The women's game is stronger than ever, it has gown massively and more money is being pumped in to women's football and hopefully that continues and we can keep growing the game."