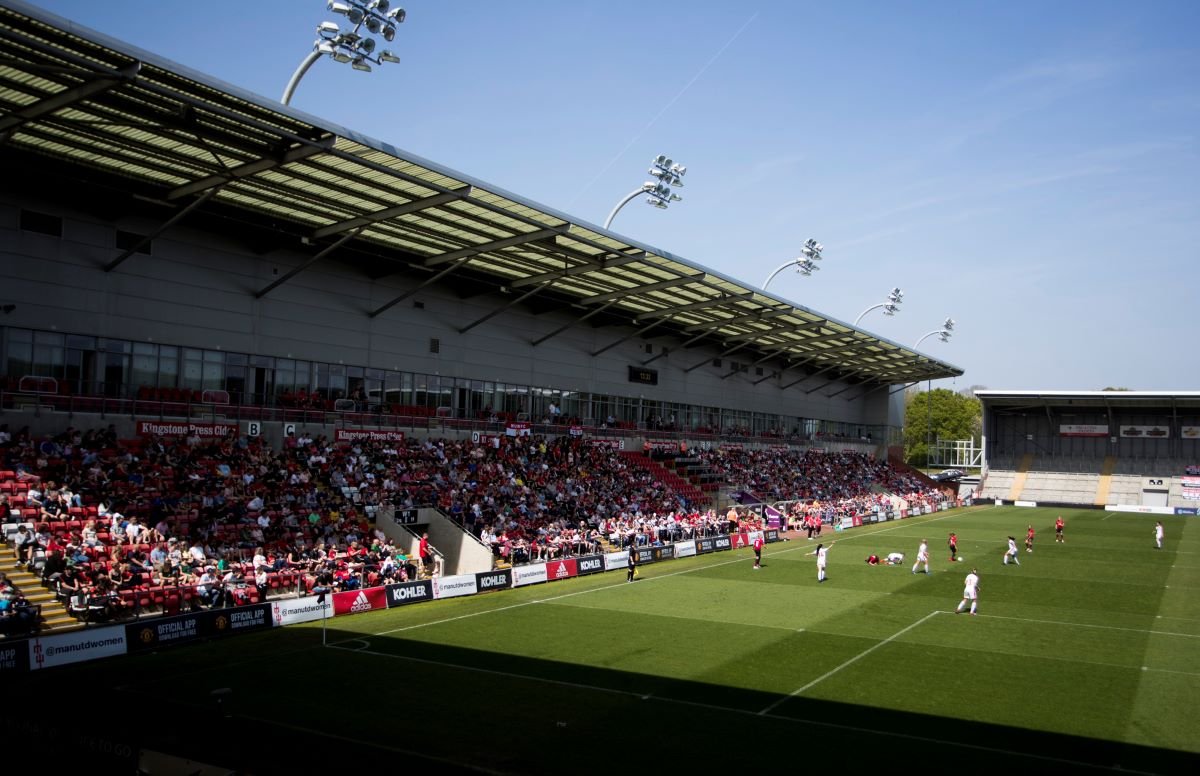 Manchester United Women are planning for next season with the potential for a return to normal operations at Leigh Sports Village on the horizon.
Ticket prices are being frozen for the forthcoming campaign and season tickets will be available at £39 for adults, and £20 for those over 65 and under 16 years of age.
Commenting on the launch, head coach Casey Stoney said: "We have missed having fans at our games this year and I know from the support and messages we receive that our fans have missed cheering us on in person. We are optimistic about next season and having them back.
"The women's game has grown significantly in recent years and we will continue that growth together next season. I'm looking forward to seeing both our regular Season Ticket holders, and some new faces next season at Leigh Sports Village once the restrictions are lifted."
If future games are required to be played behind closed doors or with restricted capacity, United confirms it will offer Season Ticket holders either a pro-rata rebate, or a refund, to those affected.
Richard Arnold, Group Managing Director, reassured fans: "Our policy for Season Ticket holders is fair and simple – fans will only pay for matches that they are entitled to attend if capacity restrictions are required."
Arnold continued: "A new Supporters' Code of Conduct and a range of health and safety measures have already been communicated to our fans. We are eager to be reunited with them and to see the new stadium operation in action."
Existing season ticket holders can renew from 9am on 7 June until midnight 30 June. Meanwhile, new season tickets will be on sale from 7 June and those interested should visit www.manutd.com/muwtickets.