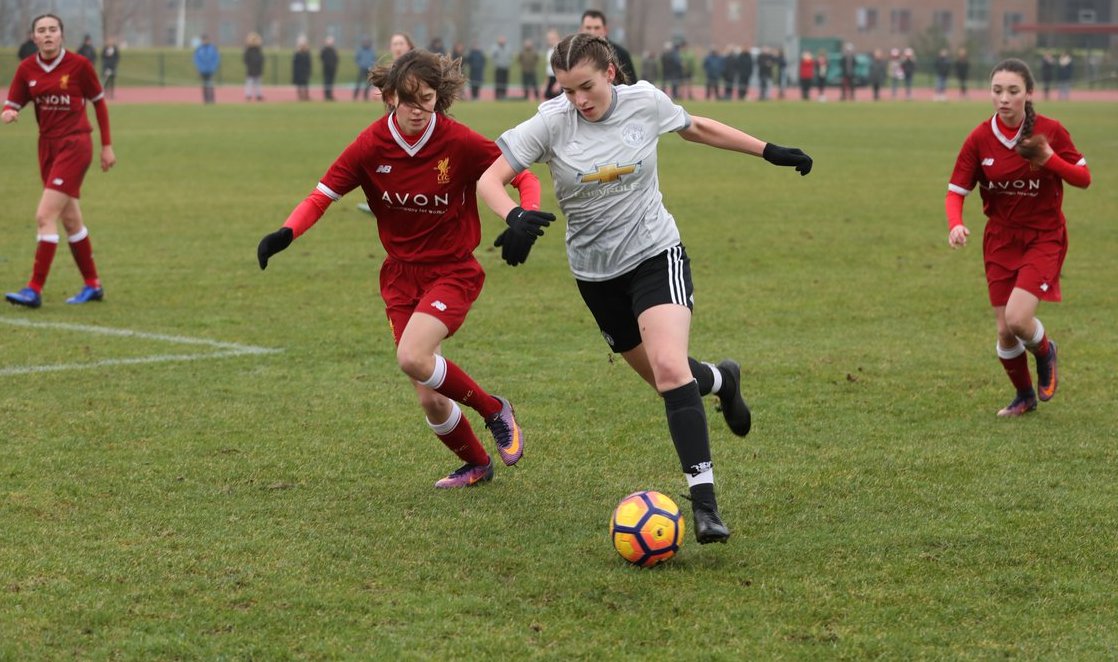 Leicester City, Manchester City, Manchester United and Reading all won away to reach the last four of the FA Girls' Youth Cup.
Saturday 3rd February
FA GIRLS' YOUTH CUP QUARTER-FINALS
Southampton 0-5 Reading
Wolves 1-3 Manchester City
Bristol City 0-7 Leicester City
Liverpool 0-1 Manchester United
Manchester United scored the only goal of a hard fought game, as they came away from Liverpool the victors.
Manchester City also won on the road, 3-1 at Wolves where they scored all their goals in the first half. Katie Johnson pulled a goal back from the penalty spot for Wanderers.
Reading, who have already accounted for holders Arsenal and Chelsea, put five goals past hosts Southampton. Jessica Leach struck twice, while Sophie Quirk, Emma Harries and Molly O'Reilly also found the net.
Leicester City breezed through at Bristol City, three up at the break they eventually ran out 7-0 winners. Milly Wortley, Rachel Lawrence and Jess Camwell bagged a brace each, with the other by Lucy Johnson.