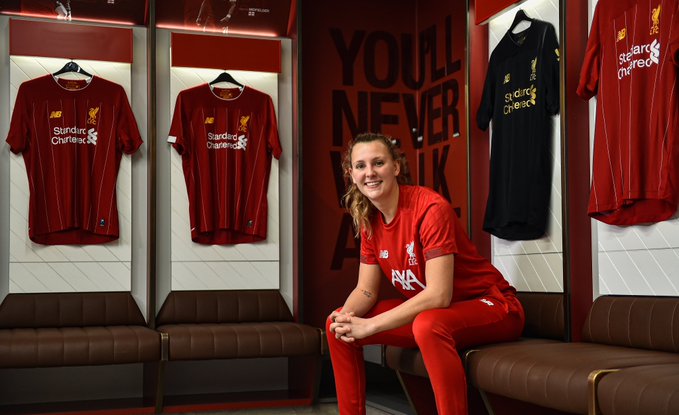 Liverpool FC Women have completed the signing of goalkeeper Rylee Foster, who joins the Reds after finishing at West Virginia University.
The 21-year-old, who has appeared for Canada U-20s, spent four yeara with the Mountaineers, kept 39 clean sheets in 84 games and was the most outstanding college player in two successive years.
Manager Vicky Jepson told liverpoolfc.com: "Rylee is a good signing for us. It's about signing a good quality goalkeeper that brings competition to our current squad. She's a fantastic fit for us for the future.
"We're glad to have such a young, talented individual join our squad that will add strength. She's settled in well and we're looking forward to seeing what she's capable of."
Foster is a huge Reds fan and her arm has borne a tattoo with the club's 'You'll Never Walk Alone' motto for several years.
"It's been a dream for me to play for Liverpool since I was a young kid," she said. "To be able to start my professional career and be in Liverpool – this was the ultimate goal for me – so to be able to start here is amazing.
"I got the tattoo in 2014 after my grandmother passed away. My grandparents are both from Wavertree in Liverpool but moved away during the war. It's just a commemorative thing to show that they are always with me."