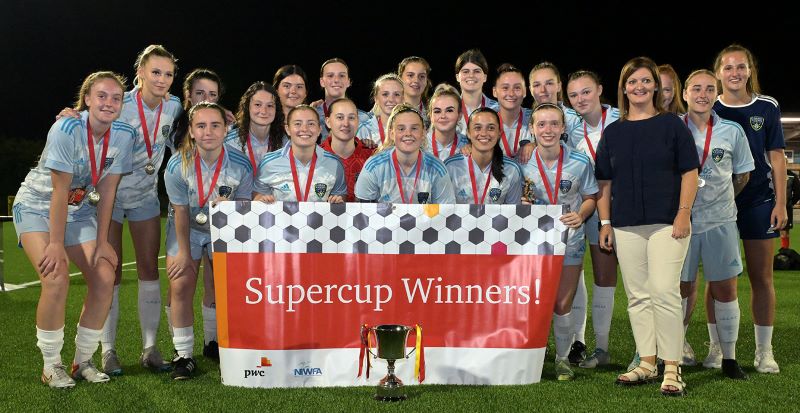 Lisburn Rangers completed an unprecedented NIWFA treble on Saturday evening, adding the PWC Super Cup to League and Divisional Cup trophies.
The Sports Direct Women's Premiership-bound side ran out 6-0 winners over Bangor FC Ladies at the Blanchflower Stadium in Belfast.
Three goals in either half capped an incredible campaign, in which they won all their NIWFA Championship matches.
Their promotion to the Northern Ireland top-flight had also been their fifth successive title win.