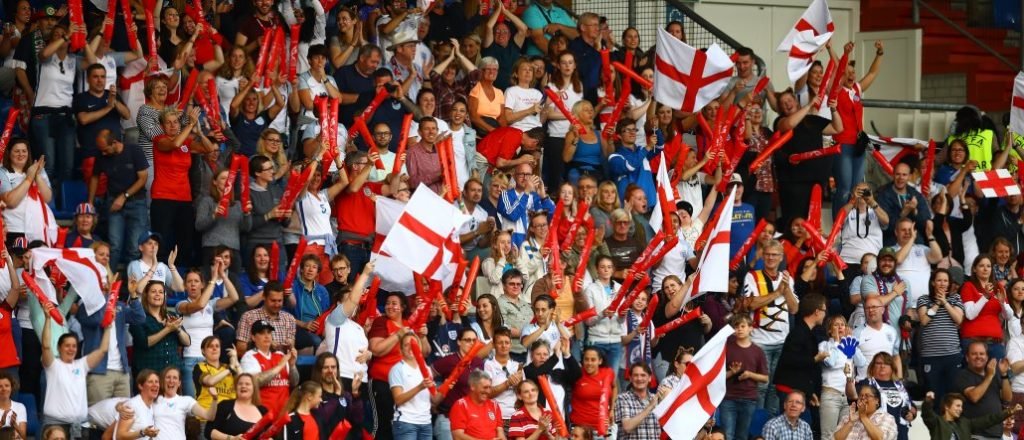 Are you 18 years or older, an England supporter and attending at least one game of the 2019 FIFA Women's World Cup as a fan?
If so, you are invited to participate in a research study being undertaken by Dr. Stacey Pope, an Associate Professor in the Department of Sport and Exercise Sciences at Durham University and Dr. Alex Culvin (University of Central Lancashire). This research project focuses upon fans of the England national team and their views and experiences of women's football.
Participation involves an in-person, phone, or video chat which lasts 60-90 minutes at a date and time that is convenient for you. The research is funded by the Arts and Humanities Research Council.
If this is something you might be interested in taking part in, please contact Dr. Stacey Pope (email: stacey.pope@durham.ac.uk or @StaceyPope20) who will be happy to answer any questions and provide further details.