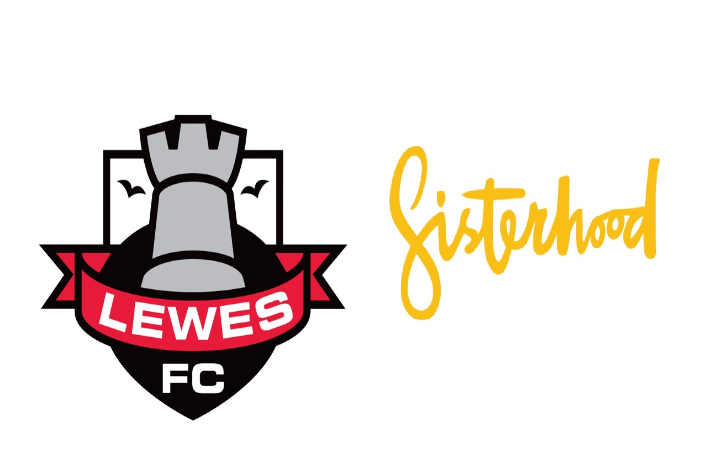 Girls from Lewes FC's pathway teams are to design the women's first team matchday posters this season.
As the first football club in the world to have closed the gender pay gap between male and female players, Lewes FC now announce a collaboration with 'Sisterhood' – a female-led design team who create social action programmes for girls.
The collaboration will see 15 girls from Lewes FC's U-14s and U-16s come together digitally with Rebecca Thomson and Rachita Saraogi – graduates in graphic communications – to co-create each of Lewes FC Women's home matchday posters for the season starting in September.
All Sisterhood's projects are 100% girl-led with the intention of empowering girls to be leaders and changemakers in their own lives and communities. This fits perfectly with the 100% community-owned football club's mission to use
football as a vehicle for social change.
The girls' sessions will take place over video and they will work to a brief from Lewes FC, asking that one of the first team players is featured in each of the girl-designed posters. The girls will get to meet each member of the Championship team for inspiration, and they'll learn practical skills like how to problem solve, Photoshop, turn ideas into action, receive feedback, and how to present themselves and their work.
Co-founders of Sisterhood, Rebecca and Rachita, said, "We know from our experience of working with young girls just how important it is to make sure we provide spaces for them to thrive, to have their voices heard, and have equal opportunities. We firmly believe that the road to equality is paved with deeds not words, so we're extremely proud to partner with Lewes FC who do indeed pave the way forward with their deeds. This should be a fantastic project.'
Club co-Director Karen Dobres said, "We're delighted to work with Sisterhood, and admire the work they've done with girls. It feels powerful to link up our girls with their elders in this creative way, because Lewes FC Women are excellent role models to aspire to! We hope that all our female footballers will inspire each other, and can't wait to see what the girls produce."
The project will start at the end of August, with the first poster due out in time for Lewes's first home match at The Dripping Pan.
London City Lionesses appoint Edward Gallagher as new general manager