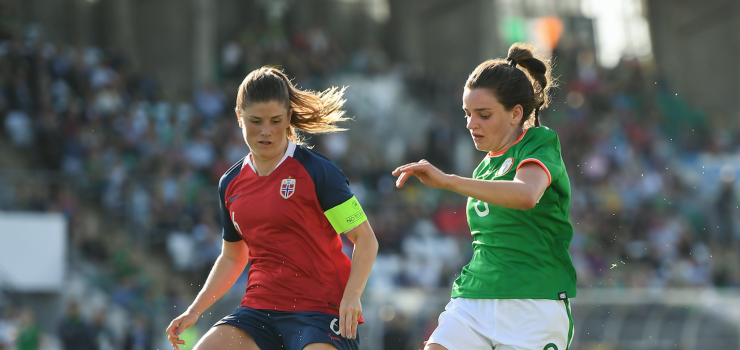 West Ham United's Leanne Kiernan won the Senior Women's Player of the Year category at the 29th 'Three' FA of Ireland International Awards.
Kiernan reacted on Twitter: Words can't even describe this moment for myself and my family! I am honoured to be named Senior Women's International player of the year. I am grateful to be able to wear the jersey with such a great bunch of girls. Thank you.
There were also awards for the national youth squads, with Niamh Farrelly taking the U-19s', Emily Whelan the U-17s', Jessica Ziu the U-16s', while the Football For All honiur went to Nathalie O'Brien of Irish Women's Deaf Futsal.
As previously announced, Emma Byrne became the first women's player to be inducted into the FAI Hall of Fame.