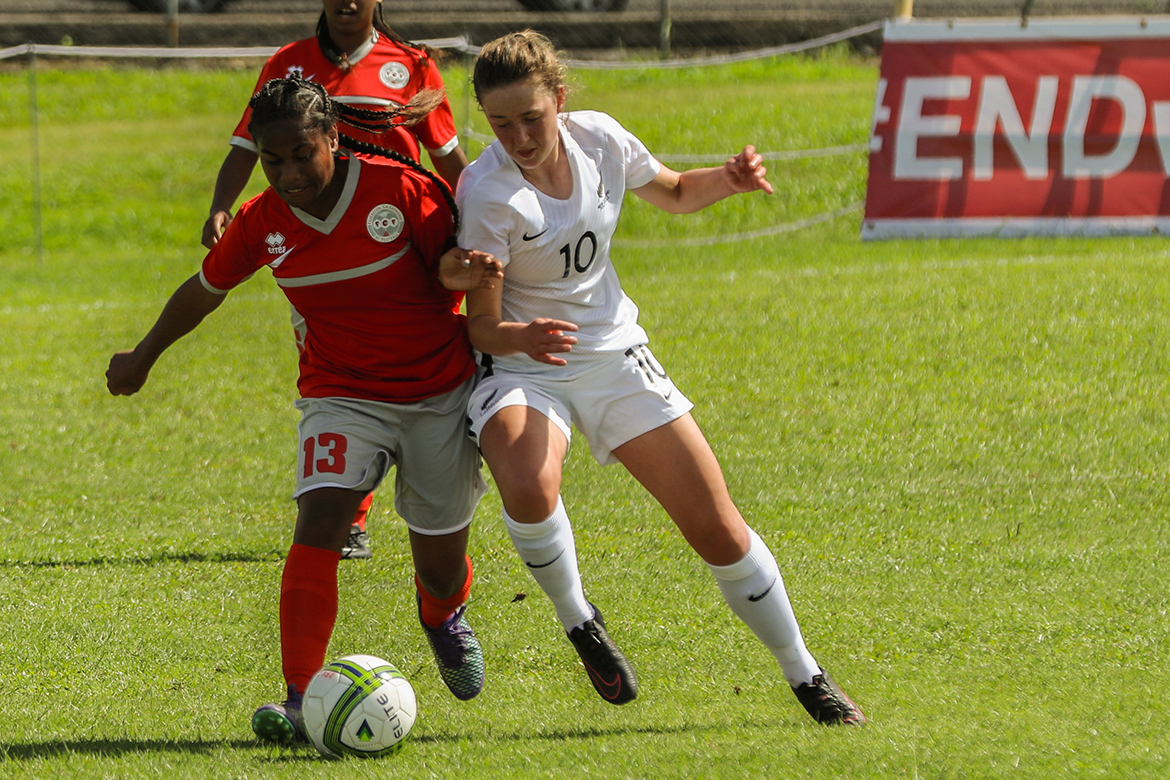 New Zealand won the Oceania U-16 Championship after defeating New Caledonia 6-0, thereby qualifying for the 2018 FIFA U-17 Women's World Cup in Uruguay.
The Football Ferns had stormed through their group games by netting 32 times and conceding just once, before thrashing the Cook Islands 9-0 in the semi-final, while New Caledonia eliminated Fiji 4-2.
Despite the final scoreline, there was only one goal in it at half time in Samoa, after Arabella Maynard followed up a save from Lorenza Hnamano to score.
Seven minutes after the break and Maynard was again on hand to finish from a Kelli Brown effort.
The remaining four goals all came in a ten-minute spell, the first of which saw Melissa Iekawe turn a Grace Wisnewski cross into her own net.
Maynard then not only completed her hat-trick but took her match tally to four, after which Wisnewski rounded off the scoring.
Unsurprisngly, the Kiwis contributed all the top three goalscorers in the tournament, with Kelli Brown getting 14, Maggie Jenkins 9 and Grace Wisnewski.
European qualifiers for the U-17 World Cup will be confirmed at the Euro Finals in Lithuania next May.
Photo – oceaniafootball.com