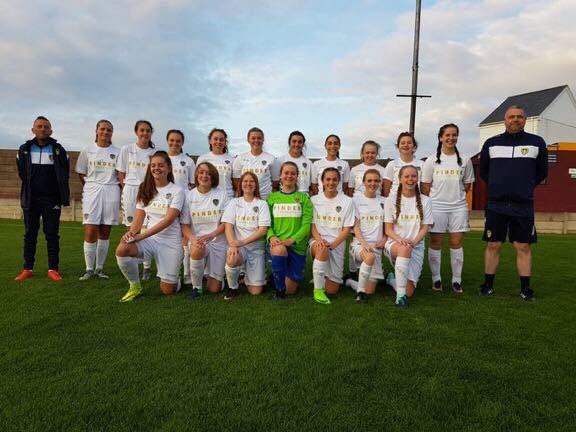 We caught up with coach Mick Heppleston and players Ashleigh Storey, Katie Breckin and Maisie Wybrant to learn why Leeds Utd Ladies Juniors U18s KICK!
SK: How has 2017/2018 season gone for you so far and who are your biggest rivals?
Mick Heppleston (MH): I couldn't ask for anymore from the team this season, we are currently amongst the front runners in the league, up to press in the league cup and recently through to the quarter finals of the county cup. Our biggest rivals certainly over the past couple of seasons have been Castleford White Rose, a well-run club with a lot of talented players.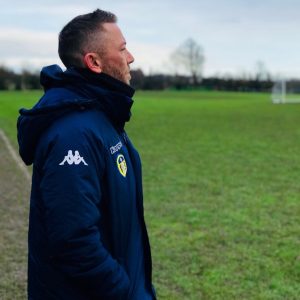 SK: When did the team form?
MH: The current U18s formed at the beginning of this season, but they are made up of most of the U16s I coached throughout last season, plus some fantastic talent brought in from trials and last season's amazing U15s.
We also have an U16s team with my good friend Ben Peters doing some great work with this future generation of stars.
SK: Do you have a fairly settled team?
Skipper Maisie Wybrant: Our team are all best of friends, we are more a like a family.
MH: The most amazing thing about this set of players is their unity. Most didn't know each other until pre-season and yet they would do absolutely anything for each other.
SK: Tell us a top fact about your team?
MH: Two of my players, Ellie Rowe and Paige Smith, travel from Scarborough twice a week, with a combined travel time of more than 8 hours per week!
SK: When do you train/practice and when do you play your games?
MH: We train for two hours every Tuesday at Castleford Academy and play most Sundays.
SK: What is the main aim for the team this season and in the future?
MH: The main aim has always been the same. The continued development of every player is massively important as they progress through the ranks to the seniors. It's also more important to me that they continue enjoying playing and training.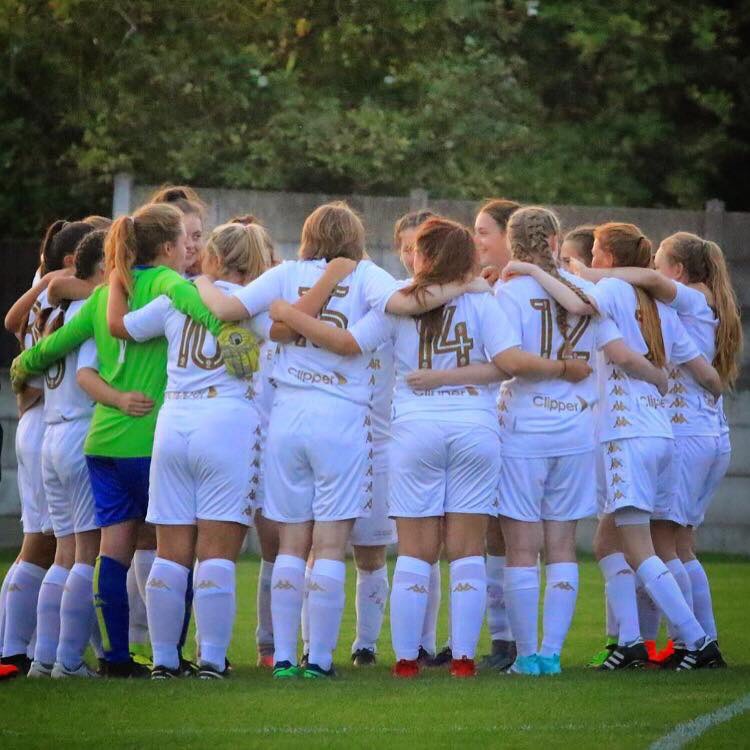 SK: Have you won any special trophies?
MH: Our finest day came last season where we had so many injured players during the County Cup final between ourselves and Castleford. A truly amazing spectacle as we won the game in extra time 3-2, and it really summed up the girls' spirit as a team, over the whole season.
Ashleigh Storey: Last year we won league cup in the last few minutes of extra time first season as a team and we hadn't beaten the team we were playing all year, it was a really tough game, we only had one sub, we were all getting cramp and then we managed to get the winner in second half extra time! It was probably the best trophy to win and the best feeling I've experienced playing to date.
SK: Tell us a funny moment the team has shared:
MH: We all went out as a junior section to Frankie & Benny's at Christmas time, around 40 in total. It's not a good thing to have Christmas songs playing in the background… I hope these girls make it as footballers because they won't have a singing career! I've never seen a restaurant clear so quickly!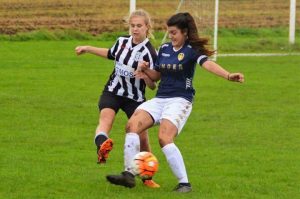 SK: Who is the team's jock and who is the joker?
Maisie Wybrant: I think Lauren Selkirk is a machine, I'm not even sure she's a human! She can run for days. There's certainly a lot of characters in the team: Ellie Rowe, Jess Tate, Courtney Wright to name a few but the joker award goes to our vice-captain Ashleigh Storey. She always has the team in hysterics with her randomness and it's fantastic for morale.
SK: Who is the LOUDEST on the team?
MH: The skipper Maisie Wybrant, by far. She's a massive Leeds United fan so has had plenty of practice singing away in the stands.
SK: Does the team/club have an unsung hero that you want to thank?
MH: I could make a case for every single player from the u16's to u18's who work tirelessly week in week out. I could also make a case for every girl in this team but Mary Windle who plays left back simply doesn't get enough credit. She's really quiet but every performance is second-to-none, always gets hit in the face with a ball or a boot but just gets on with it and possibly the best thing is she's so grounded, she doesn't even realise how good she is.
Plus, every junior coach associated with this club deserves credit for the countless hours and dedication they put into their roles – it is above and beyond. Ben Peters and Amanda Bell with their unbelievable U16s, Richard Ellis our goalkeeping coach, Michael Parsons my assistant at the U18s and Chris Plater our sergeant major S&C coach.
SK: Tell us some of your top nicknames and why players have them ?
Ashleigh Storey: Ellie Rowe has always had the nickname 'Smiler' because she's never seen without a smile on her face and Maisie Wybrant our captain has the nickname of 'Wheezy' because she can never seem to breathe properly!
SK: What about your coach/manager – are they serious, funny, good/bad and why?
Katie Breckin: Our coaches are the best I've had, they put their heart and soul into everything they do for us and they take many hours out of their weeks to support and train us. Their dedication to women's football is amazing.
SL: Who are the team's favourite men's/women's players and why?
Maisie Wybrant: Gaetano Beradi is my favourite player for Leeds United – an inspiration as a defender.
Ashleigh Storey: Steph Houghton.
Katie Breckin: Jodie Taylor because she campaigns for women's football and is an inspiration to so many girls.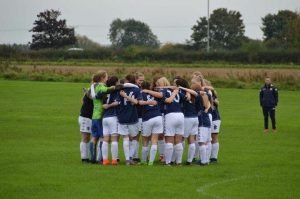 DOES YOUR TEAM KICK? GET IN TOUCH IF YOU WANT TO TELL US ABOUT YOUR TEAM IN 'WE KICK'!
Then drop us an email at: info@shekicks.net