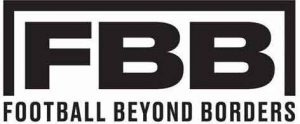 Football Beyond Borders are looking to hire 11 new team members.
Football Beyond Borders have announced their biggest round of recruitment to date!
"We are hiring with a view to fill eleven different roles (a whole new football team worth of staff!) across the organisation that will help us grow our reach, our fundraising and impact. With our society fragmented and failing to support vulnerable young people, the need for our work is greater than ever before. We hope that this expansion will ensure that thousands of young people are given the support they deserve to thrive.
We are looking for talented, hard working and enthusiastic new staff members with a clear passion and drive to inspire young people. The 11 roles available cover a broad range of expertise, from four Educational and Coaching Project Leads nationwide, four Apprentices for our FBB Schools programme, a Head of Brand Partnerships, a Grants Manager, and a part-time Youth Therapist. See the full list including links to job descriptions at the bottom of this page.
It has been a hugely exciting start to 2019 which has seen us expand our reach by launching the FBB Schools programme at 7 schools in the North West of England. We are now working with over 600 young people across 45 schools in London and the North West and need an even bigger team to deliver our ambitious strategy to grow even further.
We are fighting for a world in which all young people can become the best version of themselves, full of positive relationships and opportunities to develop their skills. Working at FBB are is an exhilarating experience, full of learning, development and the chance to support passionate young people who love being a part of the FBB Family. You'll be joining one of the UK's fastest growing social sector organisations at a time of huge excitement and possibility.
Our Co-Director Jasper Kain is delighted by our latest recruitment drive: "This feels like a watershed moment. Our work is more needed than ever before with too many young people being left behind in our society. We have had much success in the past couple of years developing our programmes to deliver long term meaningful outcomes for young people. We are now looking to grow our team, with a raft of opportunities to join our organisation and support our work across delivery, fundraising and partnerships. The roles are nationwide and we will be hiring experienced individuals to join our senior leadership team as well as apprentices looking for their first role in the workplace."
WHO ARE WE?
Football Beyond Borders is an education charity which uses the power of football to inspire young people from disadvantaged communities to achieve their goals and make their voices heard through our behaviour for learning programme. We use football as an engagement tool to inspire young people to thrive at school and achieve their goals. We work with over 600 young people each week who are passionate about football. We work across a range of schools in both a mainstream setting and in specialist provisions, with a focus on Key Stage 3.
We are an ambitious, vibrant organisation with a talented staff team working across London, Essex and Greater Manchester who are passionate about help­ing young people to achieve their full potential."
WHAT ARE THE ROLES:
FBB Education Practitioner role (Essex)
FBB Education Practitioner role (London)
FBB Girls Education Practitioner role
Education & Coaching Apprentice (London) x 3 roles
Education & Coaching Apprentice (North West)
Trusts, Foundations & Grants Manager
FOR MORE INFORMATION:
If you have any questions about these roles, please contact Viktorija Pociute on vpociute@footballbeyondborders.org