England midfielder Jill Scott has urged her team mates to "stay away from the whole emotional side" of their Euro 2017 opener against Scotland on Wednesday night reports MARK CARRUTHERS.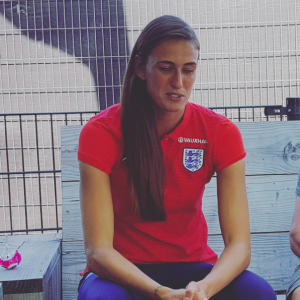 The two nations face each other at FC Utrecht's Stadion Galgenwaard on Wednesday night and it will be the first time they have met in a major tournament – this being Scotland's debut on the big stage.
The odds are stacked in England's favour, with the Lionesses coming out on top in twenty one out of the twenty four games between the two sides.
However, Manchester City midfielder Scott believes that Scotland will raise their game against England and believes that her side will perform better if they can avoid being drawn into the emotional side of the fixture.
"We know they'll be really competitive. Looking back at the times I have played against them, I think they definitely raise their game by twenty five, fifty per cent even.
"We know it is going to be really competitive and they have some really good individual players.  We play alongside them at club [level] and I don't think there is really much between us.
"Obviously the media will address it as 'England v Scotland' but I think for us we just have to logically think about what we are doing.
"(We have to) look at it purely as our first group game, get points on the board, hopefully three, and if we stay away from the whole emotional side of it we can perform better as a team."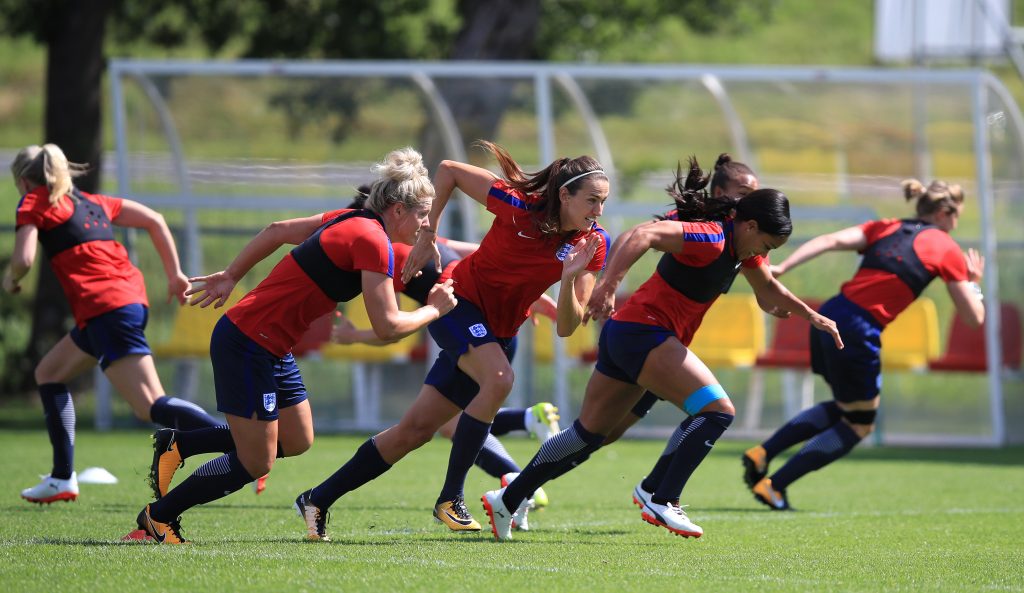 It's four years since England met Scotland in any form of competition.
A 4-4 draw at the Cyprus Women's Cup in 2013 remains the only draw between the two sides.
Scotland may be the underdogs in this fixture but they will provide England with a stern test and Scott wants her side to take control of the game from the early stages.
"The opening ten to fifteen minutes is going to be really important because I think it's going to be end-to-end. We have to get the ball down, gain some possession and work our way into the game. I believe we can do that, stick to what we have been learning and how we have been playing for the last two years and just keep working hard. I really believe we can get a good result if we do that."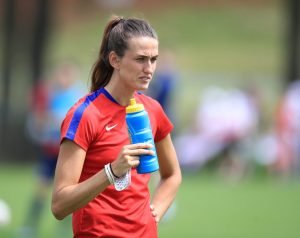 The euphoria of England's last performance at a major tournament still hasn't quite gone away, and neither has the expectation levels that come with that.
It's two years since Mark Sampson's side won Bronze at the World Cup in Canada and since then England's form has remained consistent and three wins and a draw in preparation for EURO 2017, against sides also featuring in the Netherlands, sees them rank as one of a widened group of favourites.
That pressure is a new one for Scott and her teammates, but the midfielder revealed it is one that she believes they are able to handle.
"It's a different feel but I would much rather be in this position where we have performed well at a tournament and then have continued to perform well and get great results.  Then we get that added pressure, as opposed to not performing well and nobody talking about us.
"I think we are in a position as a squad, that we have a lot of experienced players that can handle that. We also have a lot of younger players and I can remember when I was younger, a long time ago [she laughs], where you just want to get out on that pitch and play football. So I think we have a great balance and we will be able to handle that pressure."
It's ten years since Scott made her debut at a major tournament, coming off the bench in England's 2-2 draw against Japan at the 2007 World Cup in China.
Euro 2017 will be her sixth major finals tournament as an England player (not counting the 2012 Olympics for Team GB) and Scott is as excited as ever about the prospect of representing her country in front of her friends and family. What is she looking forward to most?
"I think the whole day, really.  The family are going to be there, we'll get to see them through the day and then stepping out into that stadium for the warm-up, looking around (and I think we are expecting a lot of England fans there), with a lot of them being friends and family… it's that whole feel of another tournament."
"I never take a tournament for granted, I am lucky enough to have played in a few now but you never know, this could be your last one, so for me I just want to make the most of the experience."
#WEURO2017