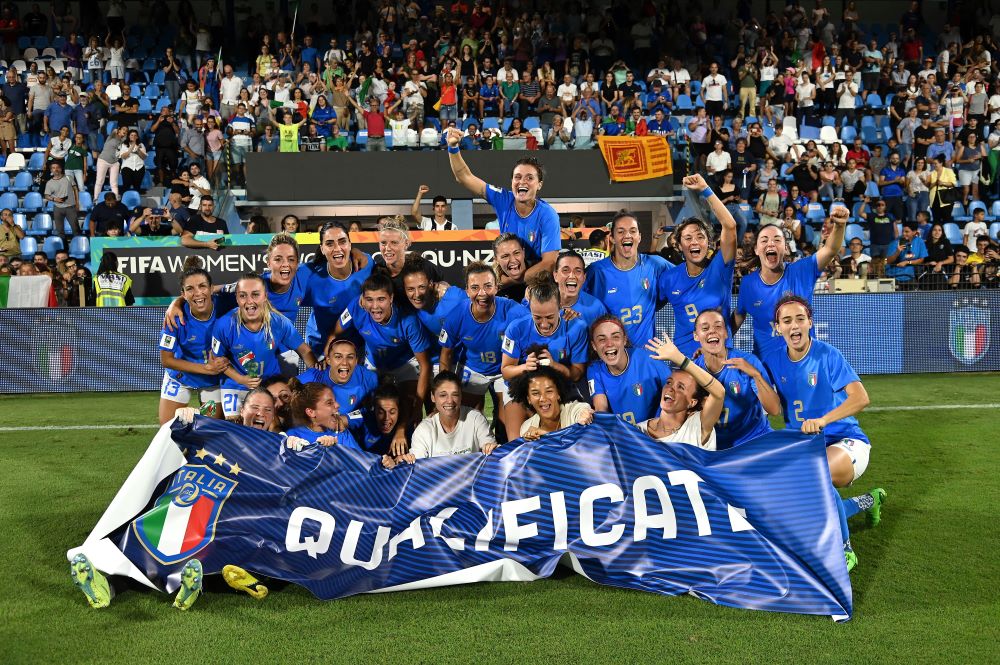 Italy and the Netherlands both won their final qualifying group games to reach the 2023 FIFA Women's World Cup.
Italy booked their finals spot by beating Romania 2-0, to end two points ahead of Switzerland who thrashed Moldova 15-0 with three each for Coumba Sow, Geraldine Reuteler and Riola Xhemaili. The other Group G fixture was won 1-0 by Croatia in Lithuania.
Netherlands won the Group C decider against Iceland, Stefanie van der Gragt scoring deep into added time. Iceland go into the play-offs, while the other game in the group saw Czech Republic sink Belarus 7-0, with Katerina Svitková setting them on their way with a quickfire brace.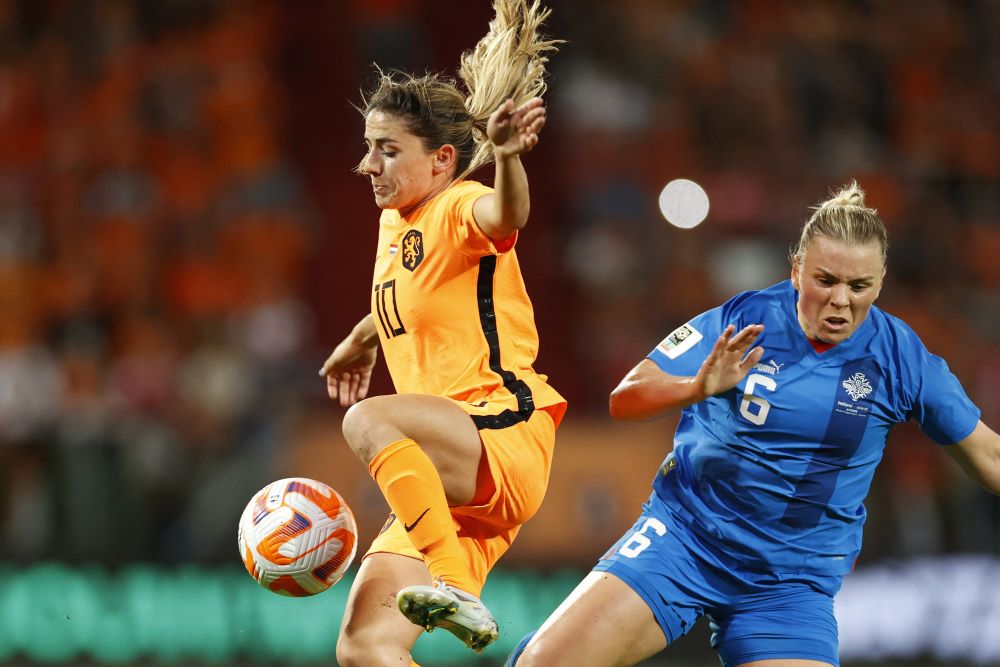 Bosnia and Herzegovina drew 1-1 in Azerbaijan in their final Group E game to reach their first-ever play-off, two points ahead of Montenegro, who lost 2-0 to Malta.
Belgium made sure of a play-off by defeating Armenia 7-0, with Tessa Wullaert ending top scorer across the groups on 16. Also in Group F, Norway beat Albania 5-0 with three goals from Sophie Haug, while Poland's Ewa Pajor hit a hat-trick in the 7-0 defeat of Kosovo
Portugal defeated Türkiye 4-0 to reach their first World Cup play-offs. Still in Group H, Germany ran out 8-0 winners in Bulgaria with trebles for Lea Schüller and Laura Freigang, Serbia took the points 2-0 away to Israel.
Spain beat Ukraine 5-0 in Group B, Esther González and Redondo Ferrer contributing first-half braces.
Austria were 10-0 winners against North Macedonia in Group D, Nicole Billa on target three times.
Qualified: Denmark, England, France, Germany, Italy, Netherlands, Norway, Spain, Sweden
Play-offs round 1: Austria, Belgium, Bosnia and Herzegovina, Portugal, Scotland, Wales
Bye to play-off round 2: Iceland, Republic of Ireland, Switzerland