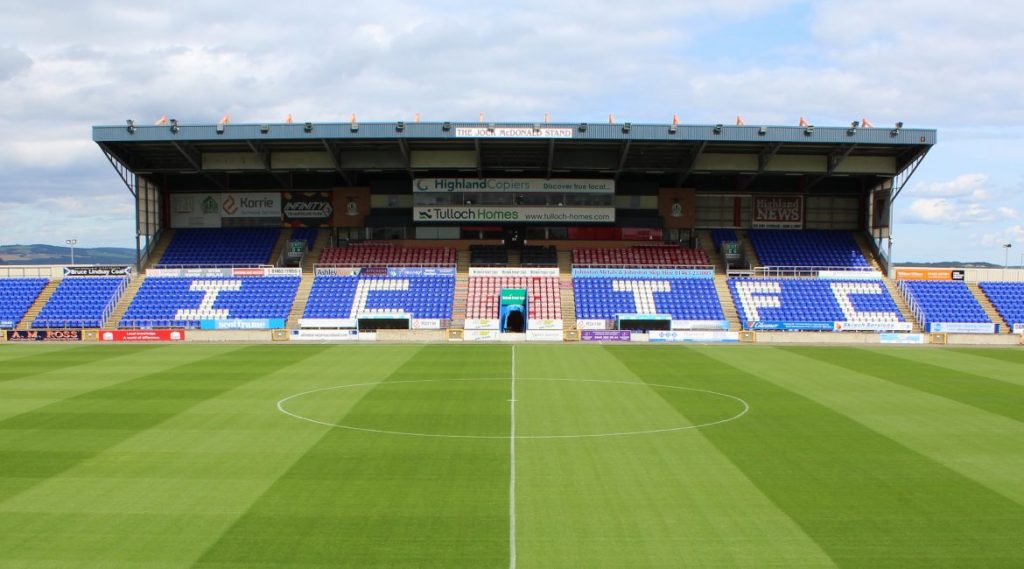 Scottish Women's Football (SWF) have announced that the Caledonian Stadium will host the first ever Highlands & Islands League Cup Final, sponsored by Orion Group, on Saturday 24th August.
Clachnacuddin and Lewis & Harris are confirmed as the two finalists after the latter's victory on Sunday. It means the top two teams in the league, separated by just three points, will battle for the first ever silver wear in the region.
The two teams have met once before on 27 April with Lewis & Harris prevailing 2-1 away from home. Since then, both teams have a 100% record and it's likely this will be another close encounter.
Eilidh Anderson, Clachnacudden WFC Captain, told SWF: "Inverness Caledonian Thistle are a huge club in the Highlands, so getting the opportunity to play on the pitch is a big deal for us.
"I'm 37 and I've been playing football since I was 12, I've never made it to a cup final of any kind. This is a big thing. We fought hard to get here and we all want to win that final."
Fiona McIntyre, Executive Officer of SWF, added: "It's an iconic stadium within the region and will allow for SWF to make this event a spectacle to further promote the girls' and women's game.
"The appetite and response to the Highlands and Islands League has been incredible", added Fiona. "There are eight teams in the league, all of whom are playing a more flexible format that works much better for the region. We hope that we'll see the league grow in strength after this first year and that every girl and women in the Highlands and Islands has the opportunity to play."
Tickets for the final, which kicks off at 1pm, are priced at £5 adults, £2 concessions, while under-12s go free.