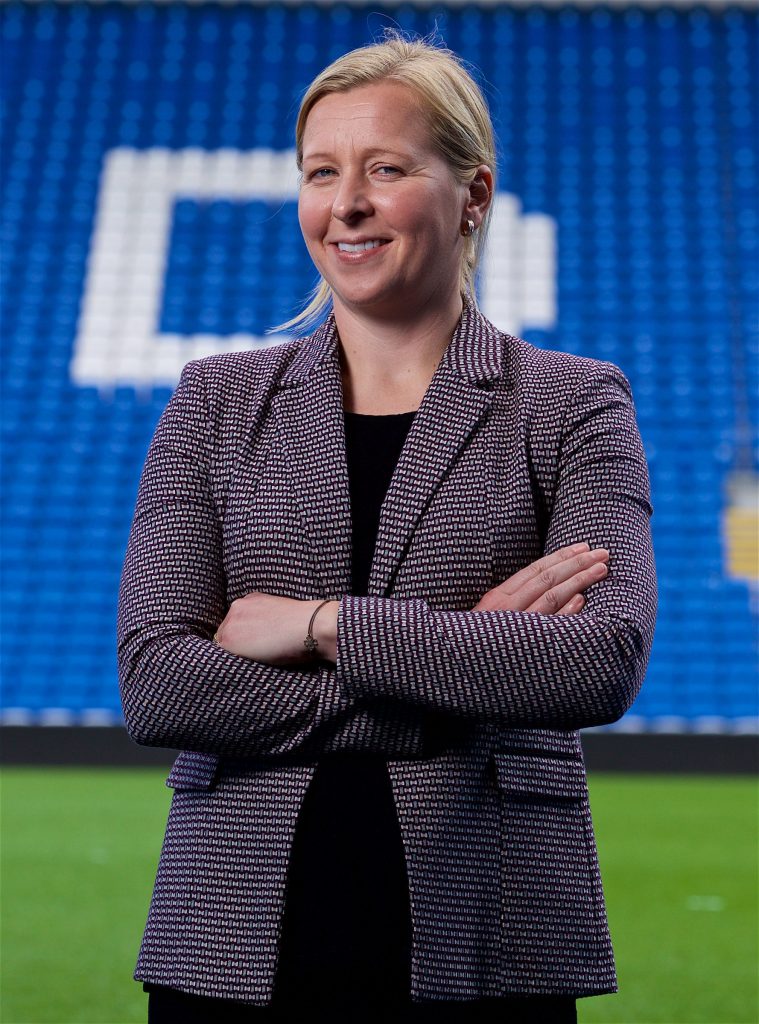 She was installed as Welsh head coach at the end of 2014 but earlier this month Jayne Ludlow passed the third anniversary of her first game at the helm (a 1-0 loss to France B at the Istria Cup on 4 March 2015).
The former Arsenal midfield legend and coach from Llwynypia took some time to chat to Sophie Lawson during the 2018 Cyprus Cup and insists that for all the progress the squad has made and continues to make, they've barely scratched the surface.
SK: It's been a mixed bag (in terms of results) at the Cyprus Cup for your Wales side, how've you found the camp?
JL: There have been good things and things to work on, that's why we came; there's still quite a few areas we need to develop and the quicker we can, obviously, the better results we get in the short-term. We're still very much a developing team right now, we've done well in the World Cup qualifying campaign, we've got results but there's a lot more work to do and these four games allow us to get stuck into that, so they've been good.
SK: It's a friendly tournament, but it's a chance to get everyone in and see where they're at, what's the most important part of the tournament for you?
JL: Games. We could have stayed home and had a training camp but right now it's games we need, we need to test our knowledge in game environments and make sure we're making the right decisions when certain situations arise.
SK: It's a 24-woman squad you've brought with you, as well as players most fans know, there are a few younger faces too. Is it just about assessing them for now or are these players we're going to see in the team in the near future?
JL: Everybody that's here with us right now, many of them will be called on in the qualifying campaign. We're a small nation, we don't have a huge amount of players playing at the level we need in the future, so we do bring younger players through quicker. Where we're at with the younger players we have right now, it's a learning process for them. This camp for them is very much, come in, learn as much as you can and when you get an opportunity to step onto the pitch, prove to us that you want that spot.
SK: And how is that dynamic working with the senior players?
JL: For our younger ones coming in who are very keen and want to be able to show their ability, it pushes our stronger ones who are getting that starting spot right now, so it's a bit of both for us. Those players who are here are very much looking forward to having an opportunity to play in the senior squad in the next twelve months.
SK: As you say, you're a small nation but as a player and now a coach, have you seen an increase in the numbers of young girls getting into football?
JL: We have a big push as an association to try and grow the game, we need lots more girls playing in the future, even though our numbers are increasing they're still fairly low. We obviously have a domestic league (Welsh Women's Premier League) that is at a certain level, so when we look at our senior international players right now, the majority are coming from elsewhere. Hopefully in the future we can grow the domestic league but we want to make sure we have even more players stepping into professional level clubs in the future.
SK: With the WSL next-door it's not a surprise that that's where so many of the better Welsh players go. Is that something you're happy about – keeping the players close to home – or would you be happier seeing them playing elsewhere?
JL: The big thing for us is getting our players to play at the highest level they can, for some that may still be domestically but for others it will be professional entities and clubs. For us, the main thing is that we get them into those environments, whether it be 'across the bridge' or elsewhere. The thing that will decide that is the ability level of the player, I'd love it if we had more playing in the top level in other leagues around the world but we don't, that's the reality. Hopefully in the future when these younger ones do get a bit better known and their performances prove that they're good enough, hopefully they will be picked up by big clubs in the future.
SK: As you say, it is a less developed league in Wales, are there any plans to raise the level or will it remain as more of a stepping-stone to bigger and better leagues?
JL: Right now there are probably key people in our association that could answer that better than me. We've developed a High Performance programme (to get players to the top level) that I'm solely focused on. That's something that's only recently been brought in, so we'll see the benefits of that in the next ten years. With regards to the domestic league, I hope that there is a strategy in place to grow it because there's still room for a lot of growth to happen. It may not be to the level of professionalism, it probably won't be but there's definitely a lot of growth that can still happen there.
SK: With the younger players coming in, do you spend more time talking one-on-one to them?
JL: It depends on the personality of the player and age isn't necessarily a factor, it can be mixed ages: you might find there's more one-on-one with older ones of a certain personality, for certain reasons, but it's more a case of their learning styles, to be honest. When it comes to the younger ones who join us for the first time obviously they need to understand that we believe in them and that's why they're here so they need to take that confidence and bring that into their performances.
But what we do manage to do well is we're a tight-knit group; the older generation of players bring the younger ones into the arena very well, very effectively. So we do find, sooner rather than later that the younger ones find their voice and that's a positive for us and it's partly because of the support we give them as a staff and partly because of the player group, so we're finding that that's working quite well.
SK: What's the short-term goal, is it qualifying for the 2019 World Cup or looking towards the 2021 Euros?
JL: Performances. We're happy if we step off the pitch and we've hit certain performance targets right now. There has to be a focus on results, because it's a results game and we're an international team but our ethos is very much: if we do our jobs we'll get the results that we need. Though the focus needs to be on doing those jobs in the first place.
If you see where we were 18 months ago to now, we're a very different entity but having said that, if you look at the bigger picture of where we want to be we're probably a third – if that – of the way through it. So, if we do manage to get success in this campaign, that'll be fantastic for everybody involved but this is very much a five-year project (at least) from now to realistically get to where we need to be to compete with any team ranked above us. We need to prove that we can step onto the pitch and compete with them, which we haven't in the past, so we need to change that in the future.
SK: Let's talk about qualification, when the 2019 WWC draw was made…
JL: Did I smile or did I frown?
SK: Exactly!
JL: It's an interesting one because, obviously at the time there was a 'Welsh fella' in charge [of England] as well which brings a different element to it but right now… I sit in the same place as when that draw was made. England are a top nation – if it was any other nation, like Germany, that's how we look at it – and they are a top nation whether they're closer to us or further afield from us. Those players, some of whom I've played alongside, some I've coached, as a coach I acknowledge their ability.
We're the third-ranked nation in the group, they're first, the reality is they should win it and we shouldn't get anywhere near qualification but games, 90 minutes games… who knows what's going to happen? We do know we have to prepare extremely well because they're going to be the toughest challenge home and away and we've just got to put things in place and make sure we can get our team ready so they can step on that pitch and perform when they need to.
 SK: It's not just England in the group… when you saw Kazakstan did you think, "Ahh, not that trip again?!"
JL: We draw them all the time, youth tournaments included, we're always in the same group! In all seriousness, any game we've played so far in this campaign has given us huge amounts of challenges, challenges in different ways; we've managed to overcome certain ones and we've been disappointed in others so the next four games are going to provide the same. What we do hope is the group we have are going to learn from each experience so we don't repeat the same mistakes.
SK: We've just passed the third anniversary of your first match, what has been the hardest part of the job so far?
JL: There's so many different challenges with the role, outside looking in, I'm a senior team manager, that's what people acknowledge me for but the role I have is far bigger, far more in-depth. It involves development projects and performance projects and staff development projects, so it's a massive project that at different times over the last three years I've invested more time in. I'm fortunate now that our group of staff has grown with me, so for us as a national team it's a real positive so we can invest our time and effort into certain elements of the project.
There's so many different challenges that come up, I could have a day in the office when we're talking about women's football strategy and that's in a completely different realm to being in the office the next day and prepping for the Cyprus Cup and then it becomes all about tactical preparation, teams, player performances, where are they at? So, it's very much a mixed bag of a lot of different parts of the game, so for me personally, it's fantastic because it allows me to develop in all those areas. But in some ways it's unrealistic so there's a point where maybe there's things that I can't give this group that another senior team manager for another nation with no other responsibilities may be able to. Having said that, we ensure that things are covered even if it's not me that's doing those things, right now.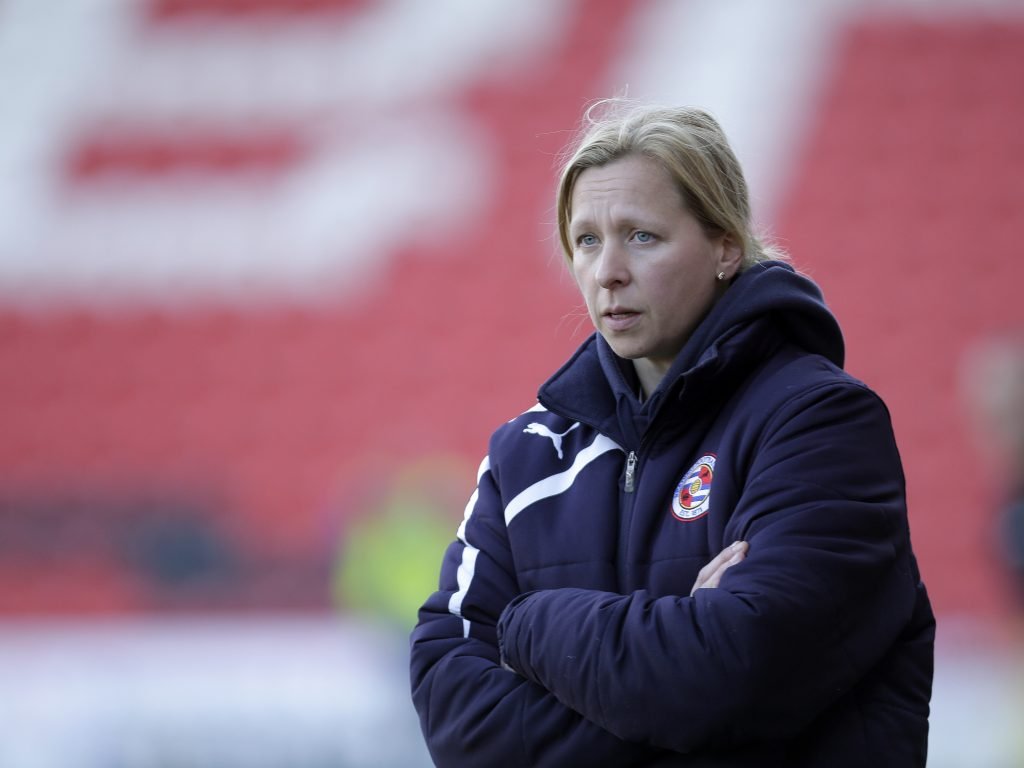 SK: You came to the Wales job from a domestic position with Reading, what's been the biggest challenge with the change? 
JL: I came from a club environment that was again a mixed bag, the title was 'Director of Women's Football' which involved being First Team Manager, and directing the programme that was being delivered for the youth and academy teams so it was very similar in many ways, to this role. Obviously, the hardest thing in regards to the [national] team is I don't see them very often but in regards to a club environment you can make changes on a daily basis, here we make changes on anything between a four and ten week block between seeing each other? There are certain challenges with that, obviously with that limited amount of time, you have to make sure you focus on the right things; that time goes quickly. That is very different to having your players day in, day out.
SK: As a coach how do you pick players up after a loss, for instance a few days ago when you lost to Italy?
JL: Looking at that game, there were a few specific things where we let ourselves down in areas that we've been very strong in the campaign so far, so it was a little bit of an anomaly and a shock for them as well as us as a group because we prepared very well and we let ourselves down. Set-plays in particular, so obviously there's a few things there that need to be adjusted, there were a few confidence issues because some had made errors in those situations so we had to acknowledge that and make sure that we rallied around those people and then we stepped back on the pitch with targets for that second half which in many ways we achieved but then let ourselves down in mad moments again, which was disappointing.
The reality was that we were stepping up a level and we need to get used to that because mistakes we made in that game, we've probably made in other games in this campaign but they haven't been punished. The level of player we're now playing against will punish us if we continue to make those mistakes.
SK: We've talked about the toughest parts but what's your favourite part of the job?
JL: Developing players. I'd actually put it beyond that; developing people. I very much enjoy that, to see people grow, whether it's my goalkeeper coach who works with me or whether it's my centre-backs or if it's one of the U16s. I enjoy the bit where you see their development and growth and the big thing for me is when you have players who want to learn, that's the reward I get because for me that's the stuff I enjoy, sharing and helping people learn. And I'm actually learning as I go along as well. There's a selfish reason for me being in the role too because I want to develop and learn so I can get better at the role I do, so that's the most enjoyable bit.
SK: Who's been the biggest influence or inspiration on your career?
JL: If we break it all down, it's probably my dad when you think from a younger age all the way through, the support system of my family.
When you look at different people I've played alongside or worked underneath, coaches-wise as player, the first coach I had when I went to Arsenal sticks in my mind; Fred Donnelly. Because there were elements of my game that he appreciated that maybe other coaches wouldn't have and he helped me develop to the level I got to.
From a coaching perspective there's been quite a few to be fair, those who've helped me and supported me; Emma Hayes is a big influence still for me and she's someone I can pick the phone up and talk to. She'll challenge me in certain ways when I need and also help and support me because the roles we have as manager, I think people who are in those roles understand those challenges because it's really hard to explain the things that go on constantly, the things you have to deal with and the management of different issues so I appreciate that support in particular from here. And the people I've worked alongside too, Kelly Chambers who's doing a fantastic job at Reading, we chat frequently about different aspects and obviously everybody who's helping me within the Welsh association, particularly the team we have around us right now, in all aspects not just the coaching.
Tickets for the Wales match at St. Mary' Stadium, Southampton are on sale. Children and concessions tickets are just £1 and group booking and Charter Standard discounts apply.
Tickets can be purchased at www.TheFA.com/Tickets or by calling 02381 780 780.