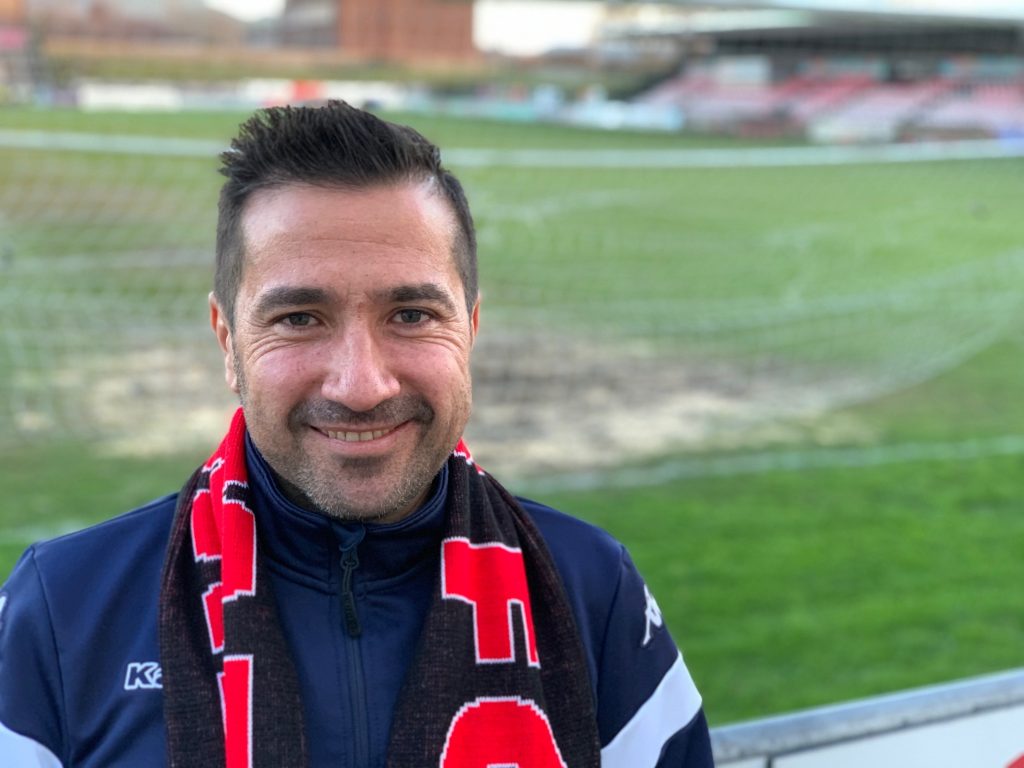 A month ago, Lewes FC Women unveiled their new manager, as Fran Alonso took up the reins at the FA Women's Championship side. As coaching pedigree goes, Alonso's is quite something, with the Spanish boss bringing 15 years of experience, including time in the (men's) Premier League as assistant to Ronald Koeman, as well as on the staff of Mauricio Pochettino and Sam Allardyce. Alonso is far from new to the women's game, having aided Everton Ladies and led Southampton WFC and Liverpool Feds with distinction amongst various volunteer roles.
Described by the club's head of football, Stuart Fuller, as a coach possessing 'all the attributes and passion we'll need to take this team to the top of the game,' he has had quite the journey in the name of the beautiful game, and he had much to share with us…
SK: What has the welcome been like since you arrived at Lewes? We noticed a special something they did for you with the Spanish flags on the team bus!
FA: It has been fantastic from day one. I felt welcomed by the club, by the community, by the players, so I knew it was the right decision. If I had 0.5 doubts, I stopped having any doubts. It's a club with great ambitions that match my own, the community is very important for me and they are very involved in the team, and you can see with some attendances at The Dripping Pan, like against Manchester United there was 2,000 people. Then yeah, the surprise with our first game together, in the bus. We have a break for food, and when we came back to the bus, I was the last, and I saw this nice surprise with the Spanish flags and a card from the players, and this roscón de reyes (a Spanish pastry traditionally eaten to celebrate the Día de Reyes on January 6th).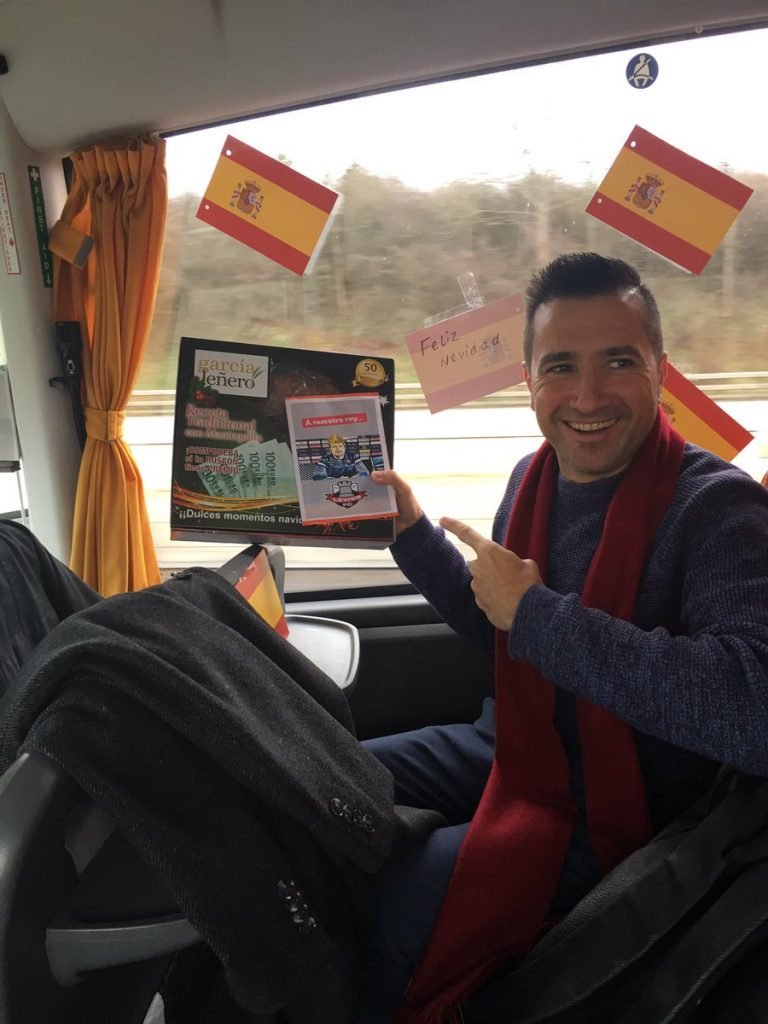 SK: In your conversations with the club during the hiring process, what were the key messages you put across to one another and why did it seem the right fit?
FA: They asked me to analyse one of their games as part of the interview process, so I did an analysis as I would normally do, with a lot of detail, and I included some graphics in the presentation, some diagrams, and they really liked it. Then I came to watch the Manchester United game, which was the first time I met them face to face, because the previous interview was by phone and by Skype, and I was very, very impressed with the game, the environment, the atmosphere. In the women's game, it's one of the best atmospheres that I have experienced. We spoke about their ideas and my big question was 'where is the club going?' What I wanted to hear was the answer that they specifically gave me, so from that point, my answer was 'I am your man.' Obviously I had to relocate, to quit my coaching roles, so it was an effort to come, and it was an effort for the board because they had to help me to relocate. It was something that we both wanted to happen, so it was easy to do.
SK: On that relocation point, are you fully moved to the area now from Liverpool? Are the family all back in Madrid?
FA: All my family is in Madrid. I was working in the University of Liverpool and when the offer came from Lewes I had to relocate, so I am based now in Shoreham-by-Sea, 20 minutes from Lewes. I need that, because I spend almost all day in the training ground; I go early in the morning and I come back late at night.
SK: Was Southampton where you first began in women's football, while you were on the men's coaching staff in the Premier League, or had you coached girls or women previously?
FA: I had a very short spell with the ladies' team at Poole Borough and that was my beginning with women's football, but it took me almost two hours to get to training, so I was only there a couple of months. So I carried on with the professional men's game but I always loved the women's game, and Southampton was my first great experience with the women's game. They were bottom of the sixth tier at the time but we were able to set strong foundations and a very good playing style that is still working now; it continued with Simon (Parker), who became manager after I left and is my assistant now, and they are now competing at the top of the National League (Division One South West). They lost only one game per season in the last four years, so it's very impressive and that's my best experience in women's football. Since then, I joined another two teams, and Lewes is the first time I do the manager's job not as a volunteer.
SK: What did the role you had at Everton Ladies entail?
FA: When Ronald Koeman wanted me for Everton men, one of the reasons I was reluctant to take the first offer was because I really couldn't leave Southampton Women. I didn't want to just stop being involved with women's football, so the second offer Ronald came to me with was with me, on a voluntary basis, but involved with Everton Ladies. My impact is not for me to say but I did a lot of tactical work with the first team, I did many sessions there, and when the WSL season finished I got involved with the development team to try to help to produce players. From the current first team, Faye Bryson was there.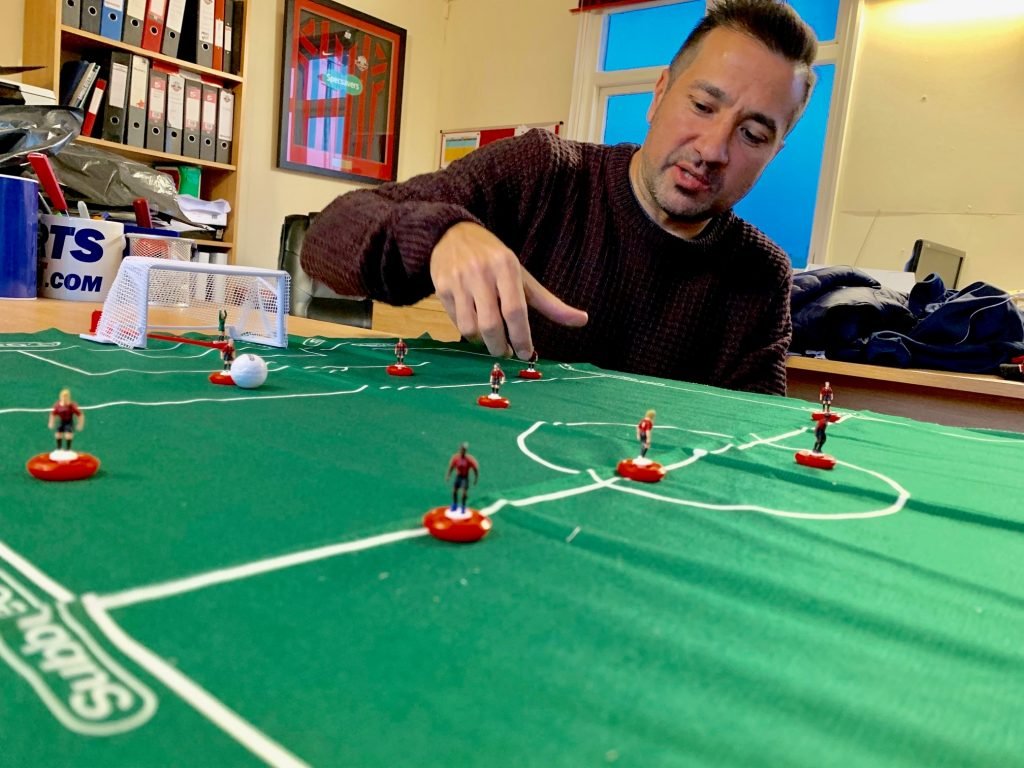 SK: Your players at Liverpool Feds spoke very highly of you, why was that an especially significant time for you?
FA: Yeah, another nice stage in my career in the women's game. We managed to be recognised by fellow coaches and opposition players as one of the best footballing teams in the National League. We had a lot of pride in the way we played and we managed together to win the first trophy in the club's history, which I'm very proud of. Both in Southampton and Liverpool Feds, the impact was massive, and even when you are working at the top level in men's football, those are two of the proudest moments I have had in my career.
SK: In terms of keeping up to date with the women's game, how do you go about that? Do you read a lot of news, magazines, websites?
FA: I read a lot; She Kicks magazine (SK editorial – and we didn't even ask him to say that!), interview articles. I love the women's game and that's why I volunteered for the last five years alongside my men's full-time job in the Premier League, which means almost having two full-time jobs. So I'm pretty much up to date, and since I joined Lewes, I even increased my amount of reading or intake of other women's games, and now I'm starting to watch many more Championship games, and some WSL games live. So I would like to think I'm up to date. I keep contact with many players; some of them who I worked with previously, some of them who I met through football.
SK: It is impossible to successfully change everything at a club in a short space of time, so what are the first steps you have taken?
FA: Excluding the Christmas break, we have had together less than three weeks, so the priority number one has been to increase the level of intensity in training, and the level of professionalism. We introduced some of the things I brought from the professional game, so we monitor players daily: state of mood, fatigue, muscle soreness, hours of sleep. They need to send a report every single morning by 10am and they have been very good at it, apart from a couple of fines because they were a couple of minutes late. We have introduced injury prevention programme, specific to the player, based on the player's injury history. We have done many, many tactical presentations before training to maximise our players' learning load, and all of this together, is to implement priority number one, our playing style. That's our key, so everything that we do is exactly within the way that we want the team to play. So we got rid of the sport science sessions that they had before that work the physicality part of football in isolation, and instead we introduced exercises that substantially increase the intensity, football-specific, in the way we play. We need our players to be brave on the ball, to be very confident in possession and to be very intense when we lose the ball. Most of the things we do at the moment is focused on that, then of course we want to win games. This year, there is no relegation from the division, so there is no pressure and we can use this to focus on developing the playing style, especially in a team like Lewes where they have been playing in a style that is very different to the one we are bringing. So, some players have some automatisms, some habits that worked very, very well for other systems, but doesn't work as well maybe for our way of playing. It's a lot of repetition so they know what to do in each individual phase of the game. We put so much effort into videoing individual actions. It's a lot of hours of dedication to improve a football philosophy; it's the most complicated part.
SK: For the way you like to see football played, who are some of the players in the women's game at the highest level you have seen who fit into that?
FA: I like many, many players in the women's game; some of them in the WSL, some in the Championship, but also some in leagues like France, Spain, Germany, Italy. If we go to the WSL, I could say the obvious, like Vivianne Miedema, Georgia Stanway, to name a couple; unbelievable players. For me, for the way I like to play, there are some players who might be a little underrated, like for example, one of my favourite players, Scotland and Liverpool's Christie Murray; great technical ability, quick decision-making and tactically a very clever player. I like also dynamic players with great acceleration, one-on-one players, so players that everyone knows here in England, like Nikita Parris, and Niamh Charles, Liverpool as well. So you can mention the obvious players, but I also like to look at the players who are maybe a little undervalued or I see something where they could really be recognised.
SK: Lewes' team is made up of players from England, Wales, Northern Ireland, and there is a pathway from the young age groups to the first team. To compliment that, could we also see some different nationalities join in the future? Maybe one or two who can bring a different understanding of the game?
FA: That's something definitely I am considering now. In the Championship, they have to have a certain number of international appearances, but because most of us are part-time, it's very difficult to attract a player with international experience from abroad. It's almost impossible to relocate a player to play Championship here. So that's something that the FA should maybe review and consider, because there are some great players who could maybe come here and make a great impact in the league, and then go on to play for their national team in maybe two years. For Liverpool Feds, I was able to attract two players who play for their national teams; Cyprus Under-23 but now she is a senior international, and one from New Zealand. This is at Liverpool Feds, where the girls have to pay to play. So I know I can do it here as well, but they have to be at a higher level so we can compete. It's definitely something I consider, because my knowledge is not only the English game; I lived in Germany before, so I know players. If the league allow it, I can bring players in; not a lot, but one or two who I could see could make a massive difference.
SK: When did you first come to England and what were the different steps you took to learn the language? You mentioned a few key words on a notepad.
FA: I came here 11 years ago, and I couldn't speak a word of English. I was living in Germany so I came with less than zero English! The only words of English that everyone knows like 'yes,' 'no,' I was saying 'ja,' 'nein'! It took a while to settle, I couldn't find a job, and my best friend who was over here, went with me to an interview. This was just for a cleaning job and my friend was translating, so I just replied in very poor English what my friend was telling me in Spanish. That way, I don't know how, I got the job cleaning, and I shared that with three hours intense English course, Monday to Friday. My friend is Spanish as well, but we said we are not allowed to text each other in Spanish, so that helped a lot. Also TV, music, everything was in English. I said to my parents, 'I'm gonna try to talk less to you for these first months, because I want to be able to think in English as fast as possible.' After three months, I was able to communicate; not with very fluent English, but I made myself understandable and I understood maybe 60 percent. I think the first (additional) language is the most difficult, and that was German, so the second language you get the trigger of how to learn the language quicker.
SK: In terms of other interests, what makes you happy outside of football?
FA: Yeah, so I go to the training ground about 8am and I don't get home until 11, 11:30, so pretty much I am just a boring football guy! There is so much involved with getting a team to play the way we want to play; constant videos, presentations, individual sessions and player meetings. I love what I do and that's why I don't consider it work, so it pretty much takes up my day. But I like to go to the gym, I read a lot, especially about other sports; NFL is a sport that I'm very passionate about because of the way they work with things. Handball and volleyball; I try to learn from different sports. Another of my passions is graphic designing; I like to do things like posters and all types of graphics. At Liverpool Feds, I used to do all the posters and the graphics, and one thing that people don't know is the Southampton Women logo, I designed it when I was manager in my first year. I love travelling as well, but I have one month a year to travel, outside of football.
SK: Given some of the things happening in the world and really sad ways of thinking that still exist, how good is it to go in each day to work and know that you are part of a club that has the foundations of equality, diversity, respect?
FA: It is one of, if not the main reason why I joined Lewes FC. The way that they do things is a different way, and I love that. I love that they are special and unique, and that they are the only club in the world that pay equally between men and women. I bought into it from day one. I started to follow Lewes when they started the equality campaign, and it was a team that I always wanted to win, because of what they represent, because of what they mean, for society. What they are doing is beautiful, it's powerful, it's inspiring, and that's why I am proud of being part of it. I had individual meetings with every player, and one of the questions I asked was why did they join Lewes FC? For some, they were playing lower and they wanted to play in the Championship, but so many of them, they said 'I was happy in my club, but I wanted to be part of the Equality FC club.' So, it's amazing how powerful the message is. When you are in Lewes you feel it's a community that are 100 percent with the football teams. When I came to the Manchester United game, I felt something that I never felt before in the women's game. It was a mix of football, big crowds, passion. I know there are people in the world who know Lewes FC for what they represent. 
SK: Finally, if we were to put a Spanish phrase or sentence to the Fran Alonso way of football and how to be as people, what do you think that would be? (Fran was of course given a heads-up on this one!)
FA: For me, when a player wears the Lewes shirt, she has a responsibility of giving her very best for the team, and also of playing the game beautifully. Winning is very important, but it's not everything, and I said many times before in interviews that if we win and we play bad, I am not 100 percent happy. I am happy with the three points but I am not 100 percent happy. In my eyes, football is an art and it needs to be played beautifully. If you consider what I said before about changing the sports science sessions for football sessions, I prefer my players to have quicker thinking than be quicker running, so for me, decision-making is much more important than the physicality. So, the sentence I pick – and actually, I might start to use it now! – is 'la velocidad del cerebro es mas importante que la de las piernas.' Translated into English, it would mean something like 'brain speed is more important than leg speed.'
Interview by @chris_brookes