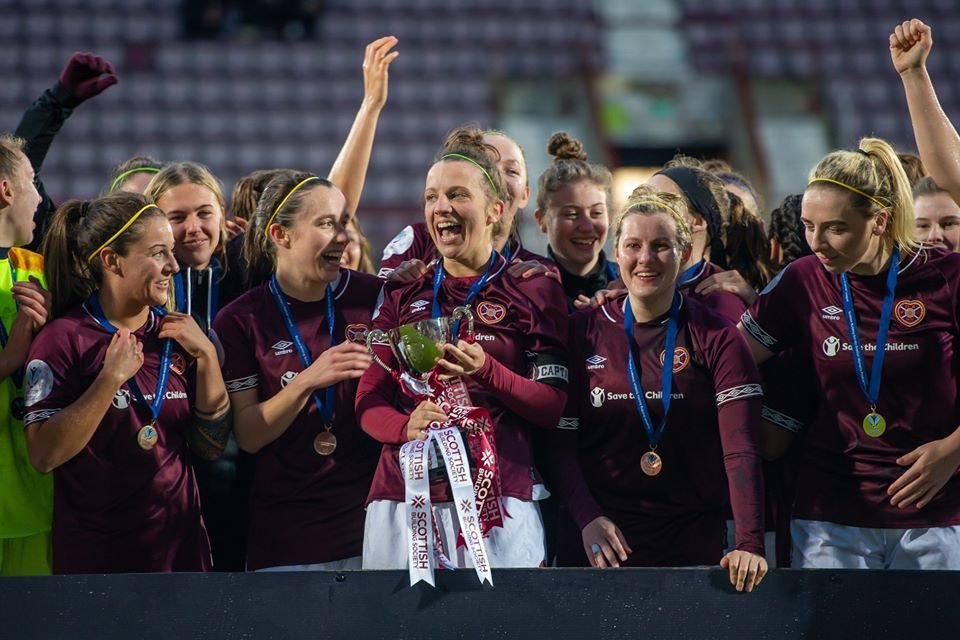 Hearts have lost some long-serving squad members but retained key players ahead of the 2020 SBS Scottish Women's Premier League 1 season.
Former club captain Megan Paterson and Lynsey Anderson leave after ten years with Hearts, Ashley Carse also goes after an extended spell, Rachel Walkingshaw and Danni McGinley move on, while Sharon Hughes retires due to injury.
Additionally, Ashley Watson, Kirsty King, Kara Kidd, Lauren Hall, Robyn Smith and Jennifer Dodds have all left the SWPL 2 champions.
With the 2019 season wrapping up just last month, Hearts have been quick to secure the services of key players, including Scotland U-19 trio; goalkeeper Emily Mutch, midfielder Jennifer Smith and striker Aisha Maughan.
Louise Mason, Mariel Kaney and Charlotte Parker-Smith have all signed for the 2020 season, defenders Georgia Hunter, Danni Pagliarulo and Claire Delworth have all put pen to paper, likewise Glasgow City loanee Murron Cunningham.