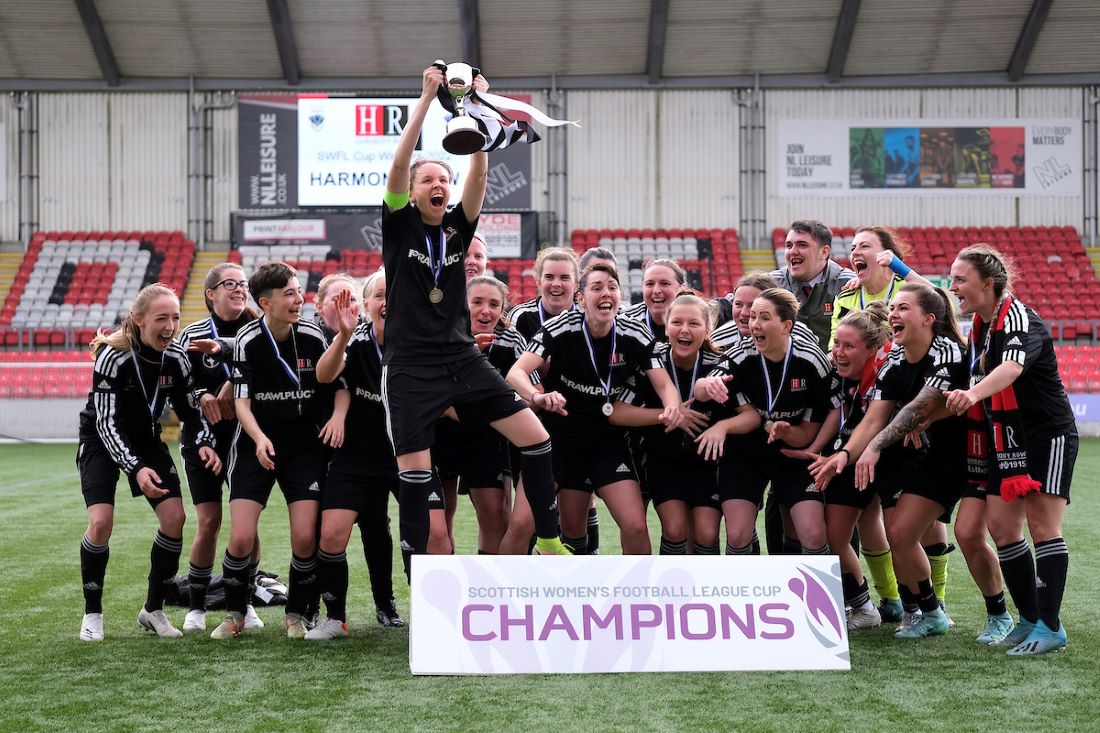 Harmony Row came from behind to beat Linlithgow Rose 3-2 in the Scottish Women's League Cup Final at Cumbernauld Stadium.
The crossbar had intervened to prevent Harmony Row's Claire Rae opening the scoring in a goalless first half, but the Glasgow side netted three quick second half goals.
It was Linlithgow who broke the deadlock though, when Lucy McEwan rounded the keeper and set up Deborah Hendry to finish.
That sparked Row into an immediate reply, as an audacious lob from the restart by Nicola Donnelly levelled the scores.
Rae soon had Row ahead with her second goal of the day and Emma Paterson then gave them a 3-1 advantage.
McEwan pulled one back for Rose with 13 minutes to go but Harmony Row held out to take the trophy.