This season's honours in the Open Age section of the Sheffield & Hallamshire Women & Girls League have all but been decided, writes Julian Barker.
Both the finals in the Cup and Shield, held at Shelley FC's Stafflex Arena, finished 2-0 in favour of Handsworth's teams.
Handsworth Development lifted the Cup with second half goals by Liv Winstanley and Katie Jepson, whose run and low centre had provided the assist for the opener, to defeat Rotherham United Reserves. Both finalists went into the final having won every game, bar a County (FA) Cup tie this season and both are champions elect in their respective divisions.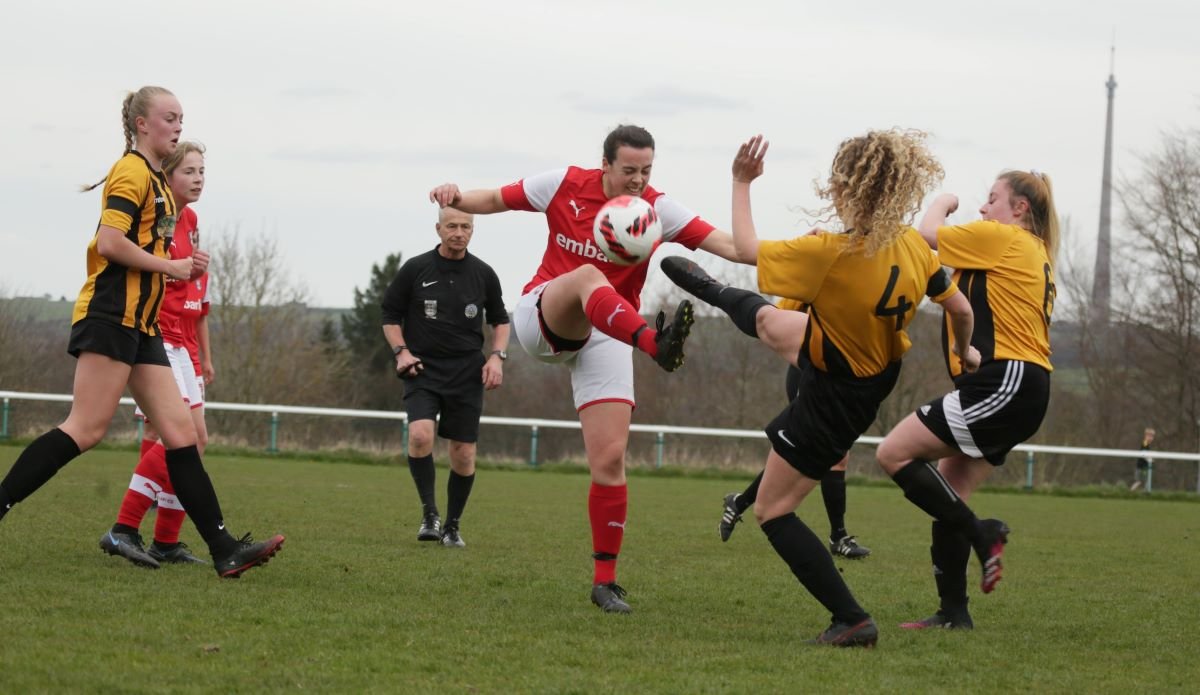 Handsworth need just a single point from their five remaining games to be confirmed Division Two champions. Their current goal difference of 80 is nearly double that of second place Kiveton Park's (43), so even in the extremely unlikely event that Handsworth failed to gain another point, the scores required for them to miss out on the title are ridiculously absurd.
Rotherham, meanwhile, need three points from their three remaining games to become Division Three champions. They will be expected to gain that total in their next game, at home to Dearne & District whom they beat 7-0 on 3rd April. Rotherham then conclude their season with away games against Penistone Church and Staveley Miners Welfare, the teams currently occupying second and third place respectively.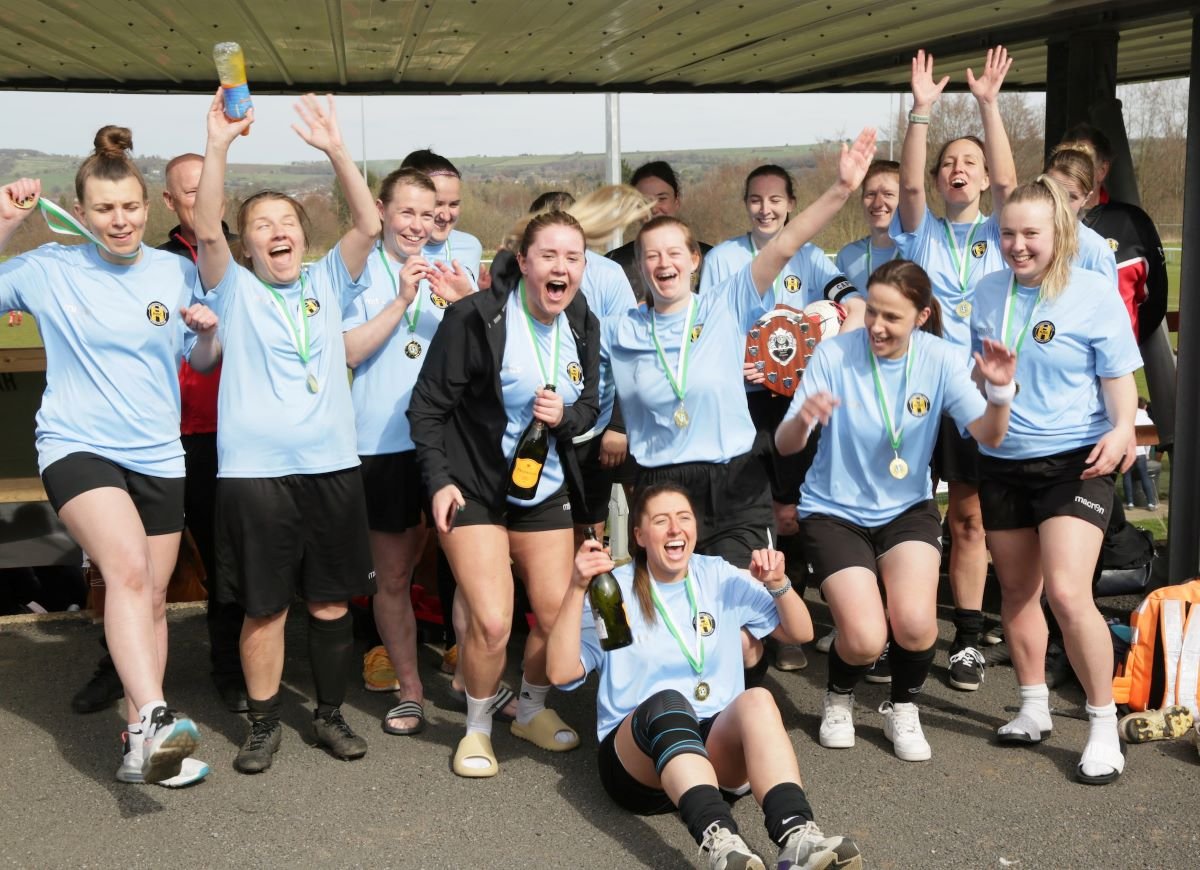 The Shield pitted Handsworth first team, who have finished seventh in Division One, against newcomers Charnock Ridgeway, whose final placing of sixth in Division Three was very creditable in their debut season. Abbey Kirwin put Handsworth ahead midway through the first half and the outcome remained very much in the balance until the closing minutes when Kirwin netted her second.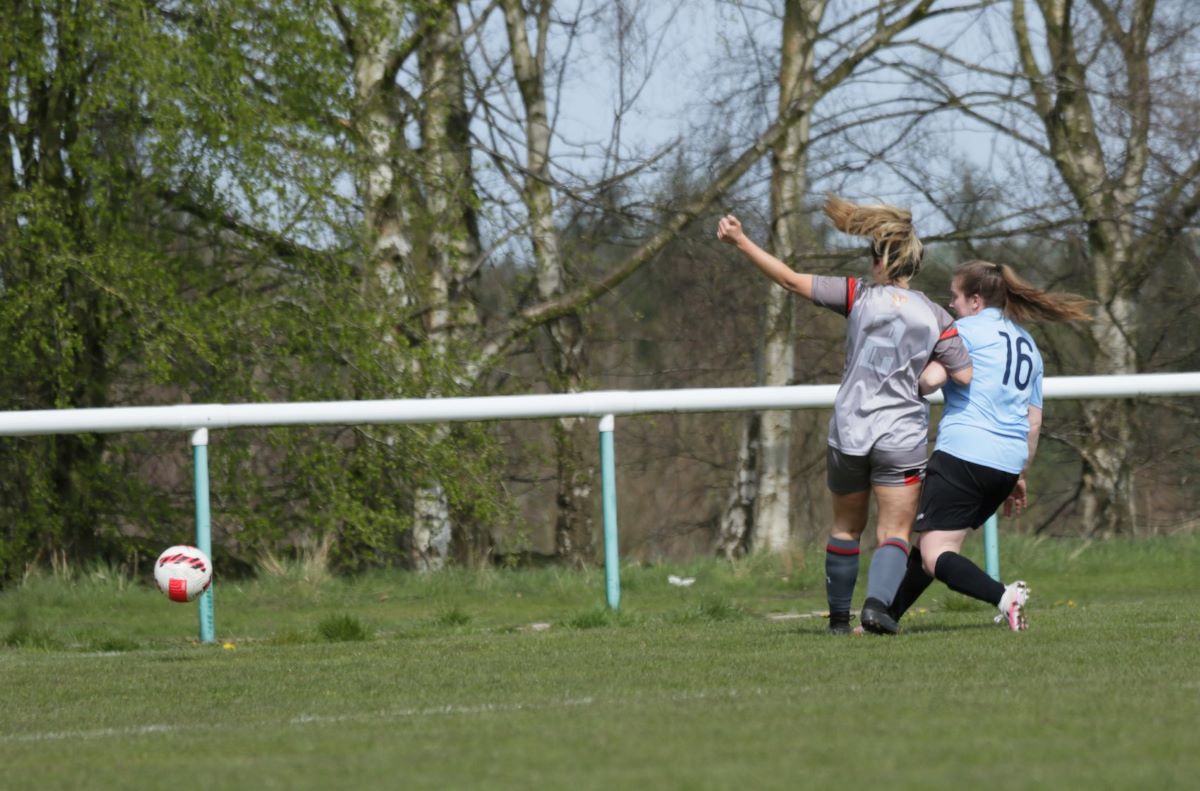 The first divisional winners to be mathematically confirmed were Harworth Colliery whose 2-0 home win over AFC Bentley put them out of reach of their opponents and also fellow title challengers Dronfield Town. Jasmine Blunt (penalty) and Sophie Thompson scored the goals saw Harworth become Division One champions.