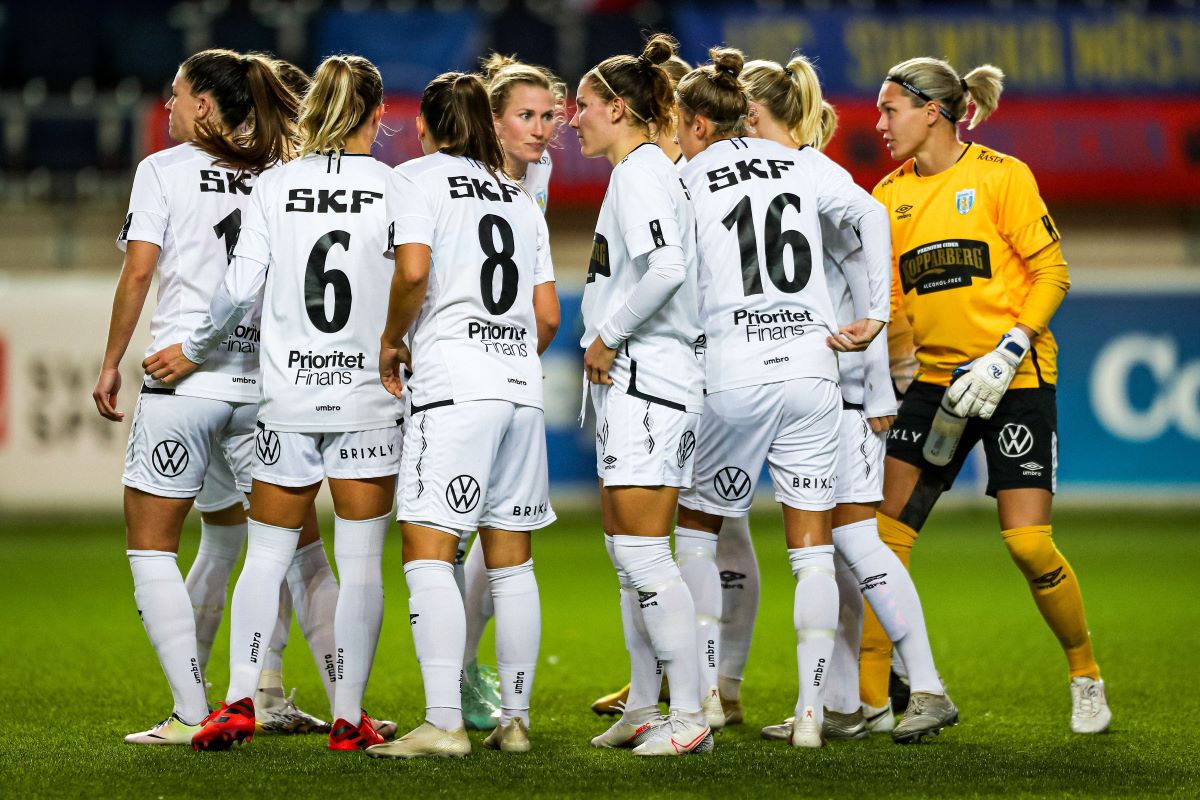 Kopparbergs/Göteborg FC's senior women's side is no more, despite winning the Swedish League title just a matter of weeks ago.
The club were knocked out of the UEFA Women's Champions League by Manchester City in the run up to the Christmas break.
Club chariman Peter Bronsman told www.goteborgfc.se: "For almost 20 years, we have developed and driven women's football in Gothenburg and Sweden forward. Stepping on the same old footsteps is not something we believe in. In order to assert itself internationally, I am convinced that women's football should be integrated into and be an equal part, to take part in the same resources as men's football, in an elite club.   
"My opinion and that of the board is that having a women's elite team is not compatible with 2021. The big four men's teams have their own women's teams. We have done what we promised. We have created a lot of role models and got a lot of [girls] to start playing football."
Meanwhile, players such as Sweden's Stina Blackstenius and Norway's Vilde Bøe Risa are left without a club.