Having signed very close to the start of the FA WSL 2017/18 season and then both featuring strongly in the opening day win at Reading, we wanted to know more about two of the newbies at Sunderland Ladies…
Name: Simona Koren
Nickname: Simi
Age: 24
Position: Striker
Where are you from: Austria
Name: Zaneta Josseline Wyne
Nickname: Zee (SK: that's what we're calling her. Hope she doesn't mind!)
Age: 27
Position: Midfielder
Where are you from: Laguna Niguel, California
SK: Describe yourself as a player to people who have not seen you before…
Simi: Hardworking player, technical and fast.
Zee: Hmmm, I think I am a player who always works hard and is technically sound.
SK: Who did you play for before joining Sunderland?
Zee: I played for a club called Thor/KA in Akureryi, Iceland and also at Apollon in Cyprus.
Simi: Division 1 College football in the US, then at MSV Duisburg/Germany.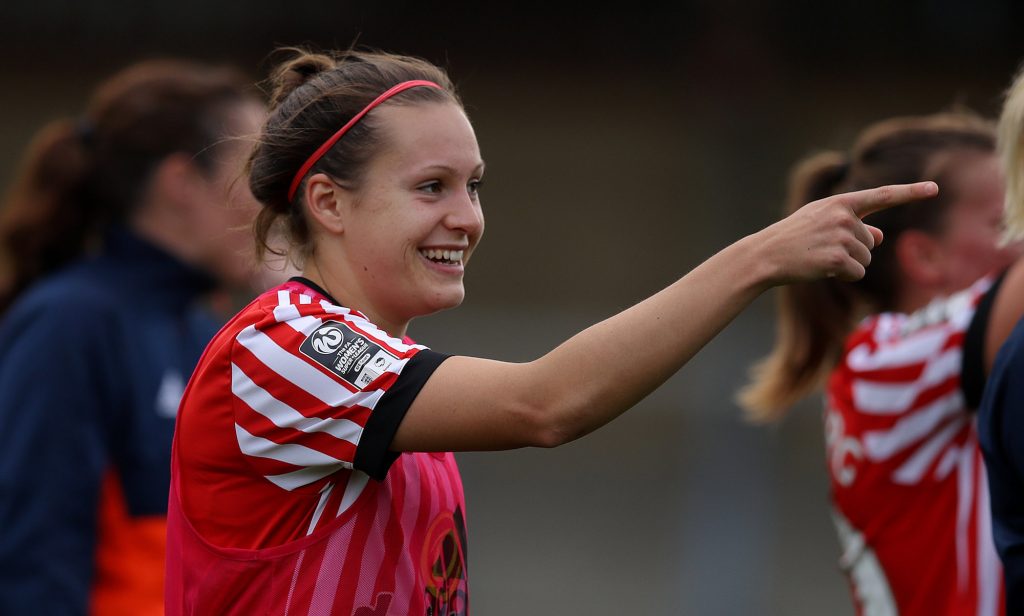 SK: Who were your footballing heroes when you were younger?
Simi: Tobin Heath.
Zee: I didn't start playing football until I was 11, so I didn't have anyone in particular, but my heroes now are players like Zinedine Zidane, Isco, and Dybla. On the female side, a big one for me was Mia Hamm.
SK: Do you understand your new team mates?
Zee: I would like to say yes, but there are still a few things here and there that creep up in practice that say otherwise! My goal is to close that gap as soon as possible.
I was a little surprised at how fast all the girls welcomed me in. I felt comfortable immediately, which makes it easier for me to feel comfortable on the field as well.
Simi: Yes, it´s getting better with every game. Communication on and off the field is very good, which helps a lot.
SK: Did you know much about the FA WSL before you joined the Black Cats?
Simi: I did follow the league quite a lot, as it is one of the best leagues for women´s football worldwide. I knew it is a very physical league.
Zee: I didn't know too much. What I did know was that quality players come out of the WSL and go to the WSL. So in my mind the WSL has to be one of the top leagues in the world.
SK: What is your squad number and does it hold any particular meaning for you?
Simi: 9. I've always had the number 8, so no, the number 9 doesn't have any meaning for me!
Zee: My squad number is 11. In truth I never really cared much about number the player makes the number or doesn't.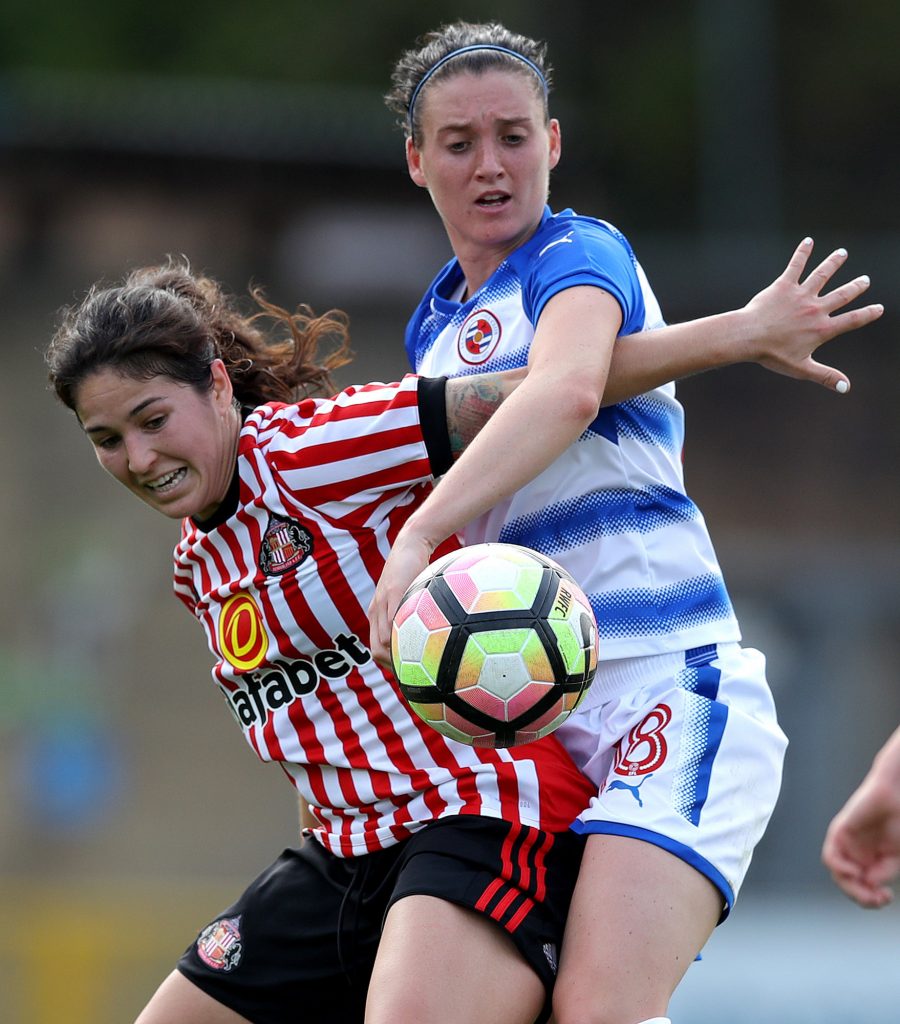 SK: Congratulations on the three points in your opening game (1-0 v Reading, followed by a 6-0 loss to Chelsea), it seems many fans and neutrals are viewing you as underdogs in games like that, does it bother you?
Zee: I don't let myself get wrapped up by opinions outside of the team or circumstance that would indicate how we are supposed to perform. If I listened and actually put thought into others' opinions outside of my inner circle, I wouldn't being playing professional football. Hopefully, we can show off the hard work that the girls have put in and produce solid results, even against the negative predictions.
Simi: Yes, it's very disappointing that many people consider us as underdogs just because the changes and circumstances from the club to the women's side. I think, we have the potential to play in the middle of the table.
SK: What was the dressing room like after that 1-0 result?
Simi: It was great. We were all very proud of the team to start the season away with a win.
SK: You will spend a fair bit of time on the team coach this season, how do you or the team entertain yourselves?
Simi: So far I've had only one away game, which turned out to be very fun! The entertainment included some singing, dancing, etc. (SK: We hear there were some excellent performances from some other recent signings!)
SK: It was Anke Preuss' birthday the weekend of the Reading game and and she made cake for everyone on the team bus! What flavour/type of cake would/will you make when it is your birthday?
Zee: I would make a strawberry cake with a vanilla buttercream frosting. Let's be honest though I'd eat any type of cake when it comes down to it.
Simi: Anke's cake was delicious. Since we have a home game on my birthday, I will make sure to bake something for my team mates. Still deciding what type of cake it will be though!