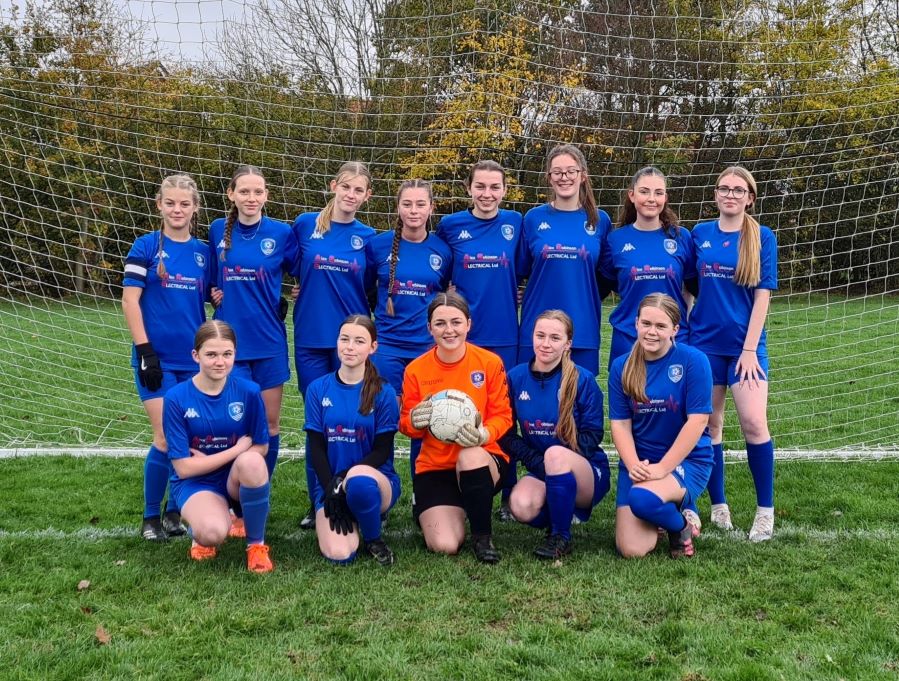 Frinton & Walton YFC U-16 Girls have netted a timely funding boost during the World Cup from UK Power Networks.
The money will go towards supporting community sport by buying new training gear and equipment and takes to £1,250 the company has donated to this squad over the past five years.
Employee Richard Procter, a project manager in Colchester, whose daughter Lauren plays for the team while he volunteers as an assistant referee during games, applied for the award.
Richard Procter said: "I have been running the line for the team for a few years now and I really enjoy it. I get the best view of the games and it is also good exercise.
"Ours is one of around 20 boys' and girls' teams at the club ranging in age from U7s to U16s and a men's team. They also run 'Mini Kickers', 'Just Play' sessions for ladies and are a 'Weetabix Wildcats' centre for girls.
"The club has been awarded 'FA Charter Standard Club' status by the FA, for providing a high-quality football experience, for being well run and sustainable and for making child protection, quality coaching and safety, paramount.
"This is the fifth consecutive year that UK Power Networks has supported the team with this award which is absolutely fantastic, and the money this time was used to purchase additional kits, training wear and training equipment for some new players that have joined.
"We have a very talented squad, with several players now also progressing well in development pathways at Ipswich Town, AFC Sudbury, and Colchester Utd. We finished second in both the league and the Cup last season.
The U-16 girls' manager Ben Pratt said: "The funding we have received from our sponsors over the seasons has been invaluable and has enabled us to maintain the right environment for the girls' development. Everyone at the club is extremely grateful for the continued support from UK Power Networks."