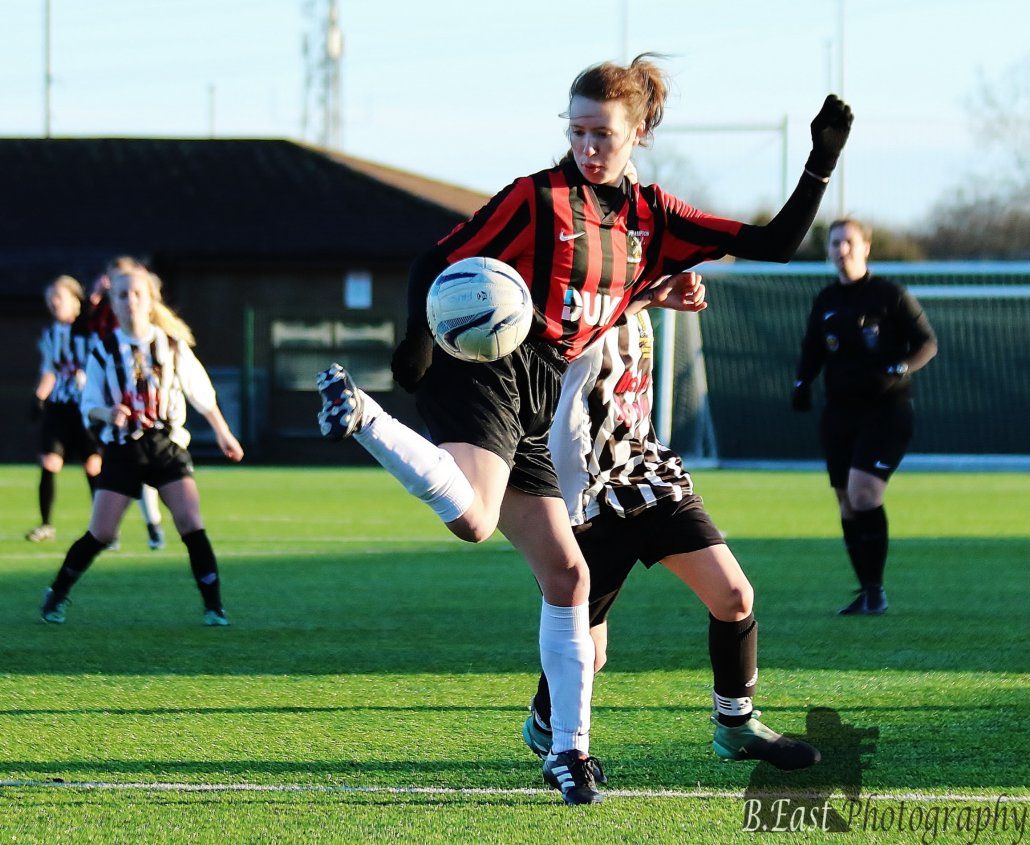 Frampton Rangers clinched the Gloucestershire County Women's League on 18th February, coming from behind to win 7-2 at Abbeymead Rovers.
The victory made it back-to-back titles for Frampton, who finished top of the Division 2 table last season, as well as winning the County FA Challenge Cup.
Saffron Degg played a starring role last Sunday with a four-goal haul, Abi Todd, Maddy Brown and Lucie Hullin also got on the scoresheet for Rangers.
It was Frampton's eleventh win in a row and moved them out of reach of second-placed Bristol Ladies Union and also Chipping Sodbury Town, who had been their only other challengers.
The double is still on, with Rangers facing Forest of Dean in the League Cup semi-final at Ellwood AFC on 4th March. Bristol & West play Dursley Town in the other half of the draw, on the same day at Oaklands Park.