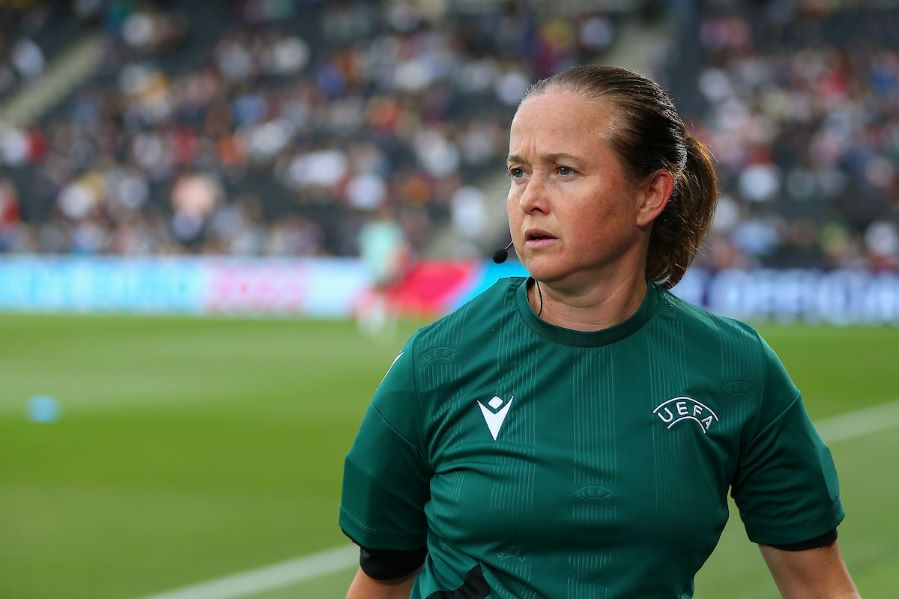 Cheryl Foster and Rebecca Welch have been selected as two of the 33 referees for the 2023 FIFA Women's World Cup.
Natalie Aspinall is one of 55 assistant referees selected, likewise Ireland's Michelle O'Neill, while Sian Massey-Ellis is among the 19 video match officials.
Chairman of the FIFA Referees Committee, Pierluigi Collina, told fifa.com: "As always, the criteria we have used is 'quality first' and the selected on-field match officials represent the highest level of refereeing worldwide.
"We all remember the very successful FIFA Women's World Cup 2019 in France. The high standard of refereeing contributed significantly to that success. The aim for the FIFA Women's World Cup Australia & New Zealand 2023 is to repeat that success and to convince again with excellent referees' performances."
Kari Seitz, FIFA's Head of Women Refereeing, said: "With critical time lost due to the pandemic in preparation for the Women's World Cup, we developed some new programmes to accelerate our referee development, such as our very effective Tracking & Support programme, where each referee candidate was assigned a FIFA coach who provided feedback on their matches each month. This programme will continue to be critical in the final phase of preparation for the FIFA Women's World Cup."
Click here for the full list of selected officials