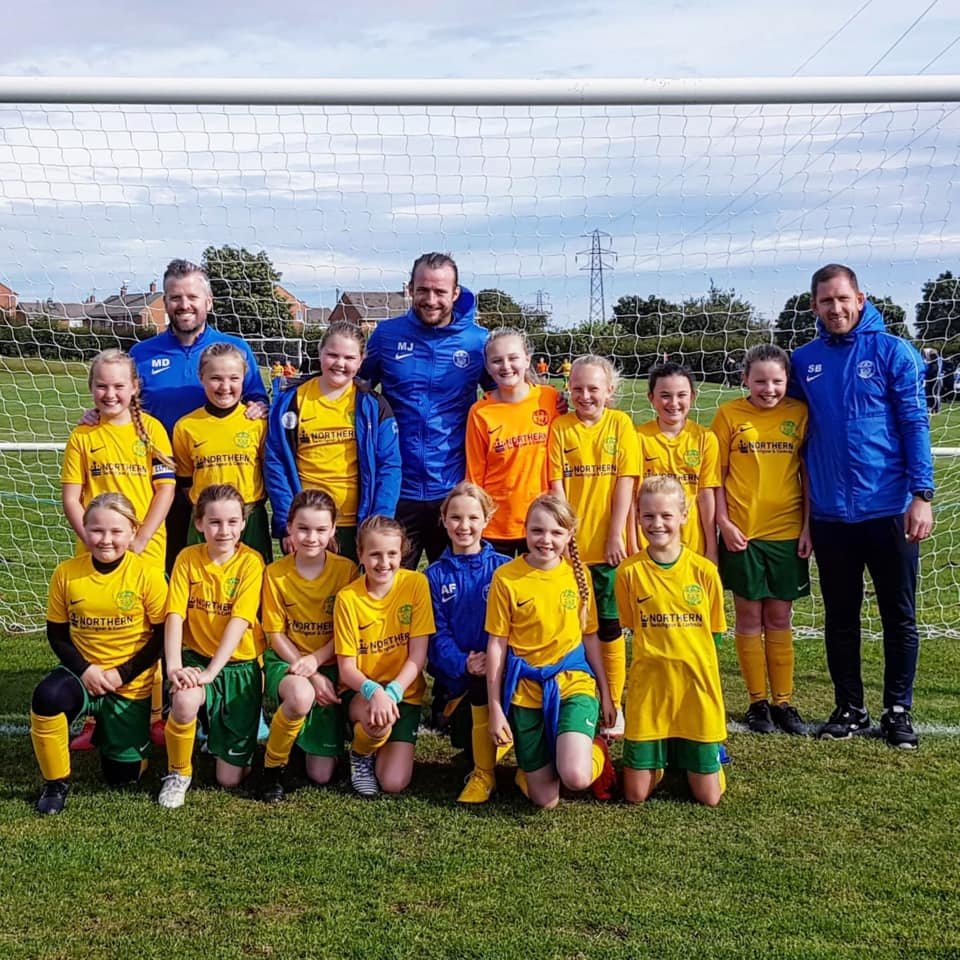 Marc Duffy, Under-11 Girls coach at Gateshead Leam Rangers, admitted being 'close to tears' as a player's first ever goal was followed by four more before full time.
SK: Tell us a little of your footballing history and any personal high points?
MD: We play in the Russell Foster Youth League in the U-11 Girls'- Premier Division. The league features teams from a large part of the North East. We travel right down to Stockton and Darlington for matches now that we are playing home and away in the 9-a-side format.
We are a little bit of a 'yoyo' team at the moment — we were relegated from the Premier League a couple of seasons ago but bounced straight back as runners-up. Importantly, the girls are progressing brilliantly and this season in the Premier League has been far more productive than last time.
Seeing the girls collect their runner-up trophies last summer was a high point but above all – every week is a high point. They are a really great bunch of kids and I thoroughly enjoy coaching them. They never fail to lift my spirits even if they have turned my hair a new shade of white!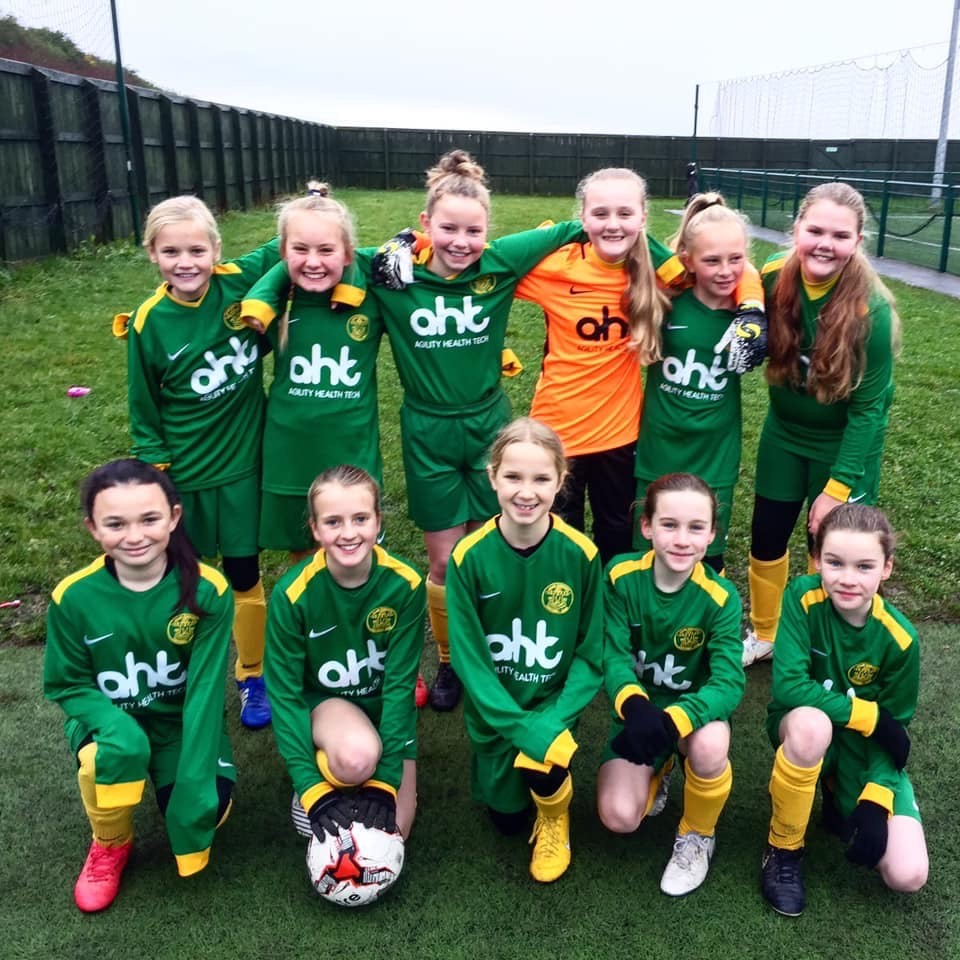 SK: How had your team's season been going before lockdown?
MD: The league was brought to an abrupt end with only two games to go. We were sitting in eighth place out of ten and, although relegation was likely, it was not definite. All was still to play for. Like many leagues across the country, the decision has been made to expunge all results, so at this stage I am not entirely sure which division we will be in when football gets going again.
SK: Any rising star, club veteran or stand-out personality we should know about?
MD: In one of the derby games this season, a young striker of ours, Ava F, came to life and scored her first ever goal. And second goal. And third – in fact she netted five times. It was absolutely incredible and brought me close to tears!
My fellow U-11 coach, Shaun Bell, once scored at Wembley for Morpeth Town as they won the FA Vase. His daughter, Ava B, is our captain and is a brilliant and positive leader. (We could almost field a team of Avas, including my own daughter – Ava D, AKA Duffaz) Shaun also manages the Leam Ranger Senior Men's team – they were looking forward to promotion up to the sixth tier of the footballing pyramid but unfortunately their season was also expunged.
We also have two phenomenal wingers – Eva and Olivia – they are mirror twins – Eva is left footed, left handed and has a dimple in her left cheek whilst Olivia has everything on the right! They are two of the best players in the region but all of the girls are stars.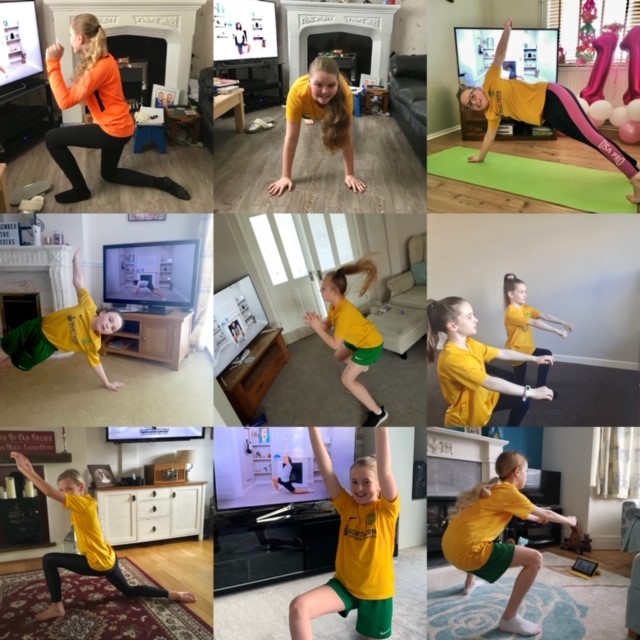 SK: How are you trying to keep fit and fill the void in football?
CD: The girls are all taking part in the morning 'PE with Joe' sessions on YouTube. They all caught up with each other on Zoom last Sunday but I left them to it – too much noise! I am encouraging them to keep on playing at home – in the garden, yard or living room*
*Coach not liable for damages!
The Team:
Goalkeeper – Gracie Richardson
Defenders – Neve Richardson, Maddie Langdon, Gracie Langford, Sophie Hooker (DEF)
Centre Mid – Ava Duffy, Ava Bell (Captain)
Attacking Midfielder – Kate Sample
Left Wing – Eva Mullen
Right Wing – Olivia Mullen, Lily Williams
Strikers – Ava Faulkner, Scarlett Smith