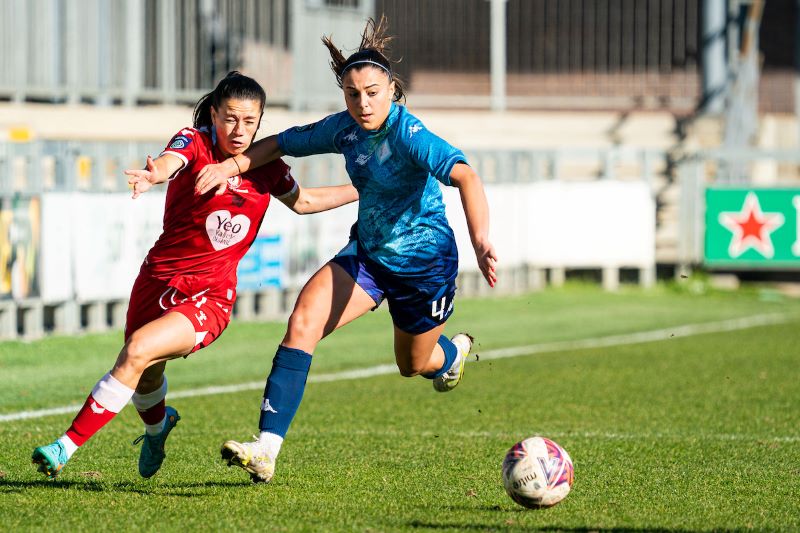 It is second home to first in the Barclays Women's Championship on Sunday 19 March, as London City Lionesses face Bristol City.
The Lionesses could halve the Robins lead but with just six games remaining, it is certainly one they cannot afford to lose in the battle for the single promotion place.
Third-placed Southampton are a dozen points short of the leaders and home to Durham in a noon kick-off, there is an early start too as Sunderland host Sheffield United.
Coventry United are at least eight points from safety as they take on Charlton Athletic, who sit in fifth spot but have games in hand with which to achieve a higher finish.
Barclays Women's Championship – Sunday 19 March
Southampton v Durham (Eppleton Colliery Ground, 12pm)
Sunderland v Sheffield United (St. Mary's Stadium, 12pm)
Coventry United v Charlton Athletic (Butts Park Arena, 2pm)
London City Lionesses v Bristol City (Dartford FC, 2pm) – live on The FA Player