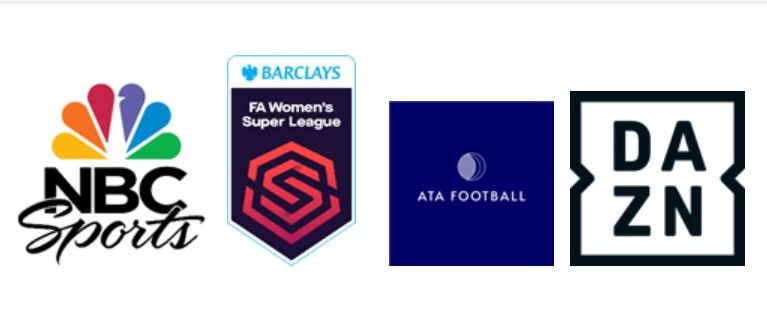 A new broadcast partnership will see the Barclays FA Women's  Super League broadcast in the United States, Italy and Germany.
The Football Association has announced its partnership with Atalanta Media which will enable Barclays FA WSL matches to be broadcasted on NBC Sports and streamed by DAZN, including live broadcasts in the United States, Germany and Italy.
This weekend marks the start of the tenth FA Women's Super League campaign and audiences in the United States will be able to watch a minimum of 50 matches featured during the upcoming campaign across the NBC Sports Network, app and NBCSports.com, which will potentially reach 85 million homes.
The opening fixture this Saturday between Aston Villa and Manchester City at Villa Park will be shown live on the NBC Sports app and NBCSports.com at 9.30am EST.
The start of the Barclays FA Women's Super League season will also be streamed live on global sport streaming service, DAZN, in Germany and Italy. DAZN will stream 44 fixtures, live and on-demand throughout the season. Matches will also be available at AtaFooball.com
Tom Gracey, Broadcast and Media Rights Lead at The FA said: "We are delighted to partner with Atalanta Media, NBC Sports and DAZN to showcase the Barclays FA Women's Super League to viewers across America, Italy and Germany. I must also thank Pitch International for helping to agree this deal.
"The Barclays FA Women's Super League continues to grow and with players from all over the world recognising it as a place they want to be, we want fans from those countries to be able to see them throughout the season.
"The popularity of women's football goes from strength to strength and this is an opportunity for a new audience to witness the skills, excitement and competitiveness that The Barclays FA Women's Super League has to offer."
Fixtures not shown through one of the new broadcast partners will be streamed live through The FA Player.