Unfinished business and the love of the game are the motivators for Cardiff City LFC Manager Gary Green.
By Paul Nicholson
The Southern Division of the FAWPL is a fascinating battle, with just two points separating the top four teams, including Cardiff City, who are the only one of the four – as it stands – that are not eligible for promotion to the WSL.
But for Cardiff manager Gary Green, where they play next season is not at the forefront of his mind, and he insists that "unfinished business" is one of his main motivators as he hopes to bring the title to South Wales.
Green feels that he still has a point to prove following his less than amicable departure from the Bristol Rovers women's football set-up that he had been associated with over 10 years, where he worked briefly alongside England Manager Mark Sampson.
"Personally, I've got unfinished business in the game. I felt like I was hard-done by at Bristol at the time [when I left].
"But I'm at Cardiff now, and I am doing it literally for the love of it. It's one of those things that you've got to do because you want to do it, and there's a few girls there that I owe a lot to.
"For everyone at the club, it's their heart and soul. We were relegated when WSL was formed, then got kicked down again when WSL 2 came along.
"We lost eight players to WSL teams during my three years here, and whatever happens to us, we'll have had to do things the hard way."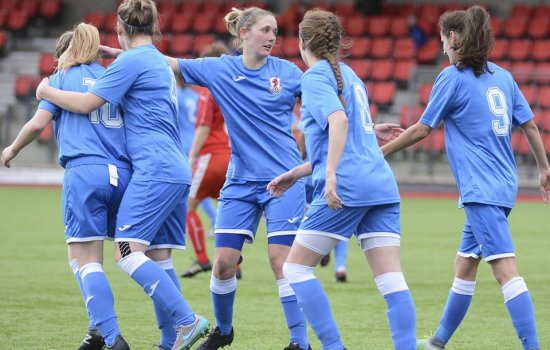 Green is hoping for a change of fortunes in the second half of the season, compared to previous campaigns where the performance and results seem to drop off from January onwards.
If they can do that, then he is sure they will give themselves a great chance of emerging from the season victorious.
"For the last few years we've always seem to fall short [of the standards we set ourselves] after Christmas. So first and foremost I think we've got to overcome beating ourselves.
"I still see Tottenham as our main rivals, as they are the team in the driving seat with a game in hand [of us and Coventry], but they still have five big games – against us twice, Charlton twice and Coventry – although we still have Coventry twice and Tottenham twice.
"I just feel that between now and the end of the season, all the teams involved in the fight will lose at some point. So it's how you come out of that lot [the games between the top four sides] that's going to decide it.
"If we beat Tottenham twice, we'll be favourites. If they beat us twice, we'll be out of it, but I can't see Tottenham going the whole season unbeaten. That's not to say they're going to lose next week, but somewhere along the line, I feel they will.
"I think we'll all be looking at those games between each other as cup finals, because if you're serious about winning the league, those are the ones you've got to win, or at least take points from."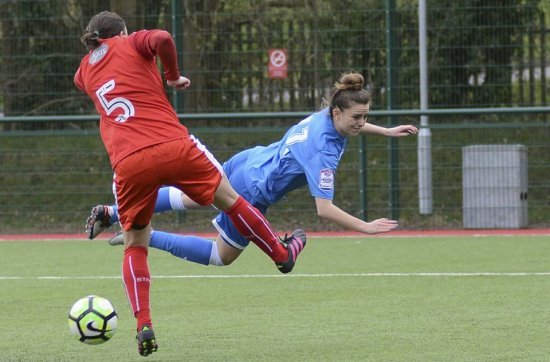 Tottenham are also involved in an impressive FA Cup run, as well as being involved in other cup competitions, and Green thinks that – as good as it is for the profile of the WPL – it may not help them in their league run in.
"I definitely think it could hinder them, because I think that they're going to run out of weeks to play all their games.
"They're going to focus on that, and they may have other cup finals that they're going to play, and I think it's the same as what happened to Charlton last season.
"We beat Charlton 4-0 at the back end of the season, and I remember talking to their manager at the time, and he admitted it just turned out to be a game too far for the girls.
"Spurs' FA Cup run is brilliant for the league though, and it just goes to show the quality of teams and players in the WPL."
Green did not want to comment on the current situation regarding Cardiff's ineligibility to play in the WSL – it is currently mandated that only English clubs can participate – but were they not to win the title, and go on to win the play-off game against the Northern Division champions, the argument – for this season at least – would be irrelevant anyway.
However, one thing that is certain – unlike the Northern Division – this title scrap is going to go down to the wire, with a few twists and turns between now and then.