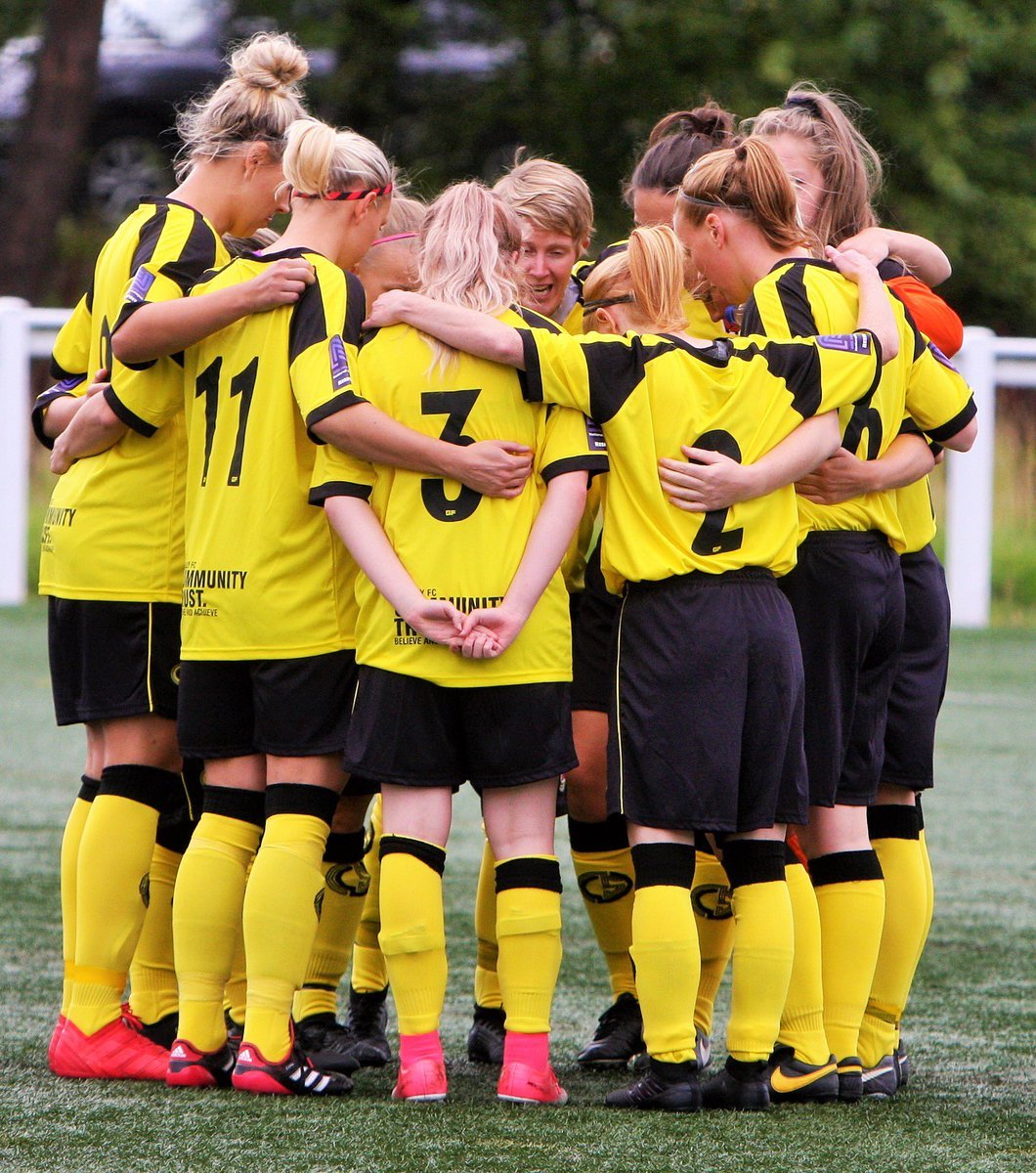 Blackburn Rovers continued their defence of the Cup in which AFC Wimbledon, Chorley and Southampton WFC also progressed, while Portsmouth breezed through in the Plate.
Sunday 30th September
LEAGUE CUP 1ST ROUND
AFC Wimbledon 4-0 Buckland Athletic (Att: 100)
Enfield Town 3-4 Southampton WFC (Att: 45)
Guiseley Vixens 1-2 Blackburn Rovers
Newcastle United 1-2(aet) Chorley
LEAGUE PLATE 1ST ROUND
Poole Town 0-9 Portsmouth
Cup holders Blackburn came through 2-1 at Guiseley, with a brace by Saffron Jordan. Shannon Durkin headed the Vixens level but Rovers regained the advantage by half time.
Chorley repeated their 2-1 league win over hosts Newcastle United but this time after the extra half-hour. Megan McKenzie levelled for United and Grace Donnelly saved a penalty but the Lancashire side hit a 98th-minute decider.
Enfield Town were edged out at home to Southampton WFC in a seven-goal thriller. Nuala McKevitt got an early goals for the hosts but the visitors built a 3-1 lead through a Jane Yeates brace and one for Kayleigh Tonks. Molly Peters and Sarah Degooye scored later for the Middlesex side, while Roxy Lee-Stewart sealed the win.
AFC Wimbledon were 4-0 winners over Buckland, with Bernice Tully and Laura Quinn-Low on target before the half-hour mark, Jenny Nagle and substitute Georgia Heasman scoring after the interval.
The sole Plate tie saw Portsmouth put away four first-half goals on the way to a comfortable 9-0 victory at Poole. Carla Perkins and Rachel Panting both hit hat-tricks, with Katie James, Eilidh Currie and Hannah Geer also on target.