Huddersfield Town and Watford went top of The FA Women's National League Northern Premier and Southern Premier respectively.
FA WNL results – Sunday 1 November
NORTHERN PREMIER
Derby County 3-1 Burnley (Att: 167)
Huddersfield Town 3-2 West Bromwich Albion (Att: 126)
Loughborough Foxes 1-2 Middlesbrough (Att: 42)
Sunderland 1-0 Nottingham Forest
SOUTHERN PREMIER
Chichester & Selsey 7-0 Hounslow (Att: 50)
Crawley Wasps 1-0 Portsmouth (Att: 251)
Milton Keynes Dons 2-0 Keynsham Town (Att: 136)
Watford 8-0 Plymouth Argyle (Att: 203)
Other games postponed
Huddersfield Town lead the Northern Premier by three points after edging West Brom 3-2. Brittany Sanderson's second goal of the game in the last 15 minutes was soon followed by one from Laura Elford.
Derby County went level on points with second-placed Fylde following a 3-1 victory over Burnley. Callan Barber, Jodie Michalska and Sophie Domingo scored for the Rams after they went behind, while Hannah Ward made her 250th appearance for the team.
Sunderland climbed two places to sixth, Keira Ramshaw 57th-minute goal enough to defeat Nottingham Forest.
Middlesbrough were 2-1 winners at Loughborough Foxes, where Tyler Dodds got a last-minute winner.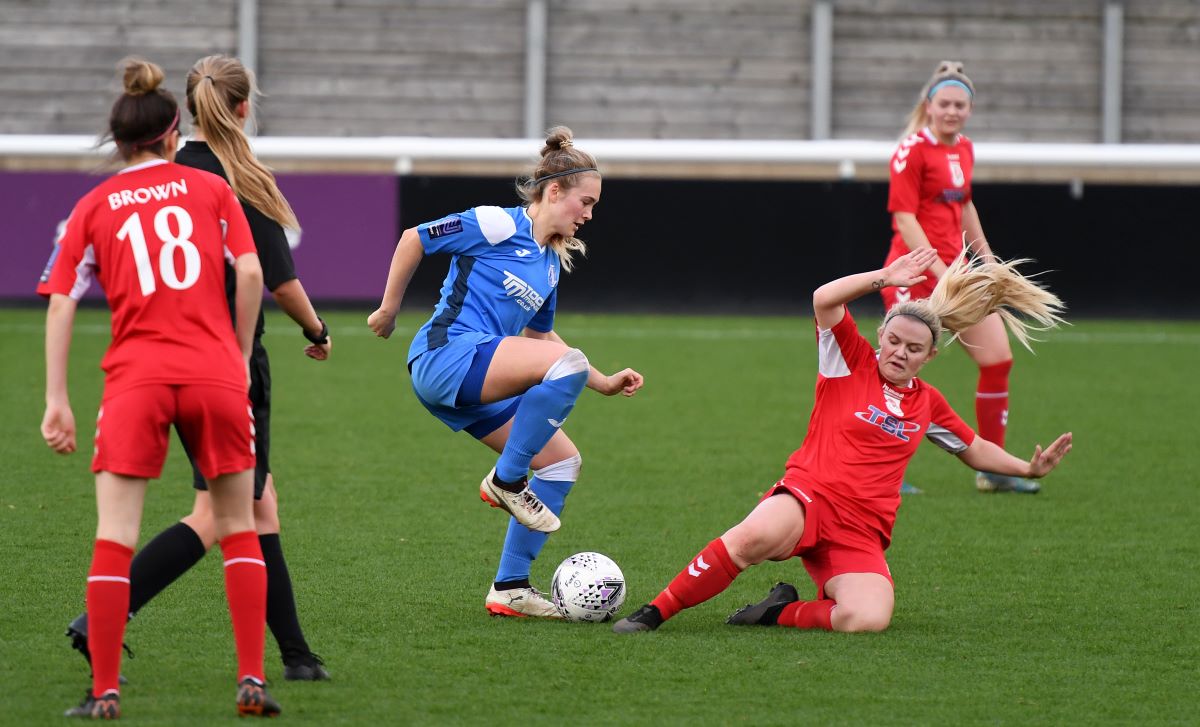 Watford walloped Plymouth Argyle 8-0 to takeover from Oxford United at the Southern Premier summit, Adekita Fatuga-Dada and Alysha Stojko-Down each scoring in either half.
Milton Keynes Dons edged into second place by one goal, thanks to a 2-0 result against Keynsham Town. Vicky Barrett and Chez Albert shard the spoils, as the Dons made it four clean sheets in a row.
Crawley Wasps moved within a point of Portsmouth in fourth with a game in hand, scoring the only goal of the game against Pompey through Emma Plewa.
Chichester & Selsey climbed three places to sixth when sinking Hounslow 7-0 for a seventh straight defeat.
Vitality #WomensFACup 3RQ: Bournemouth and FC United cause upsets