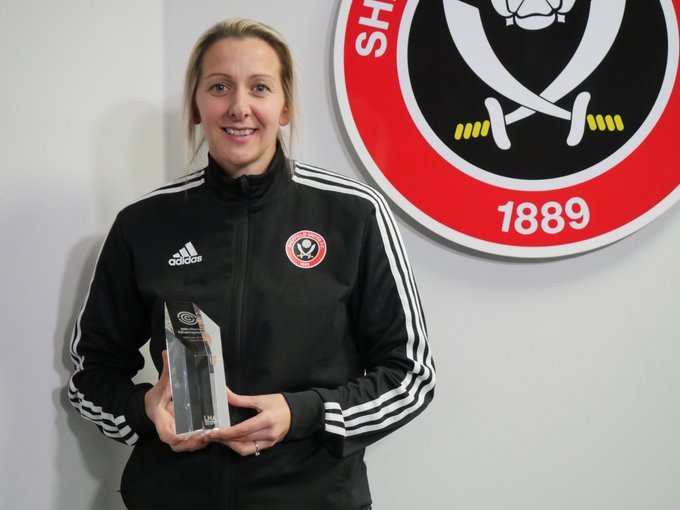 Sheffield United's Carla Ward has been awarded The FA Women's Championship Manager of the Month trophy for November by the LMA Panel.
Sheffield United secured six points against Lewes and Durham to move finish the month second in the FAWC, three points behind Aston Villa. The league's leading scorers were made to demonstrate their resilience, winning two tight fixtures by a single goal, meaning they haven't suffered defeat since the first game of the season.
Upon receiving the Manager of the Month trophy Ward told leaguemanagers.com: "I am delighted, anyone wants to win this award as a manager.
"For me this is a collective award. The girls have been absolutely outstanding, the support staff have been unbelievable. This is about the players, how much they are buying into what we are doing and how much they want to win games."
Chair of the League Managers Association panel Marieanne Spacey-Cale MBE said: "Carla can be proud of her team for their performances in November. The two wins against tough opposition have extended their unbeaten run to seven matches and kept them in a promotion race, which will be exciting to watch over the second half of the season."