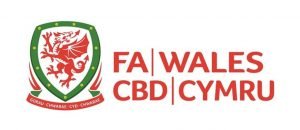 Reporting to: FAW International Game Board
Contract Type: Fixed Term Contract (2+2 years) 
Start Date: March 2021
BACKGROUND TO THE ROLE:
The National Team Manager is accountable to the FAW International Game Board and has management responsibility for the players and technical staff of the Women's National Team (WNT).
Steady progress has been made across the women's game in Wales over recent years and the WNT has come close to qualification for a major tournament in the last two campaigns.  As part of The FAW's 2021-26 strategy, there is a clear commitment in resources and support to provide the best possible chance for success for our national team to reach a major tournament. The FAW is looking to appoint a manager who can enable us to achieve this goal and build on recent progress.
Qualification for a major tournament would be the catalyst to step change growth across the entire female game in Wales and would in turn increase participation numbers, media coverage and drive commercial revenue. The post holder will play a lead role in enhancing the profile of Women's football in Wales.
ROLE PURPOSE:
The National Team Manager will plan, organise and deliver to international standard the training and competition programme of the WNT with the aim of achieving FIFA Women's World Cup and UEFA Women's Euro finals qualification.
The post holder will play a key supporting role to develop an aligned player development pathway and structure to the national team that will best prepare players for international success as well as supporting the development of a talent ID and recruitment strategy.
KEY RESPONSIBILITIES:
Oversee a multidisciplinary team (analysis, sport science and technical staff) to prepare, deliver and review international camps and ensure that a consistent and professional environment is created for players whilst on international duty
Work with WNT operations manager to strategically plan out the international FIFA windows and team schedule on a two year cycle
Establish structures to monitor performances and oversee development of national team players and technical staff
Develop an effective out of camp support programme for amateur status national team players
Work collaboratively with the Youth National Team  Coaches (U15's-U19's) , player development team, Technical Director and Head of Women's Football  to:

Develop an aligned player development pathway and structure to the national team that will best prepare players for international team success
Implement the teams' objectives and technical syllabus within the "Welsh Way" National Curriculum framework
Develop a talent ID and recruitment and monitoring strategy to maximise and enhance the  national team player pool

Work collaboratively across The FAW and FAW Trust to deliver  The Women and  Girls' Football Strategy
Support the continuous professional development of the Youth National Team Coaches (U15's-U19's) through sharing WNT best practice
Support the Technical Director in the delivery of coach education seminars and webinars to promote the elite female game in Wales
Establish and maintain strong relationships with key stakeholders, including clubs
Attend national youth team matches and visit youth team camps where possible
Support the promotion of FAW competitions including attendance to FAW Women's Cup Final and other key women's domestic matches and events
To be a positive ambassador for women's football in Wales and project a professional and positive image of Welsh football through media and press opportunities in relation to the national team and in support of Welsh football's ongoing activities and events
Support FAW events and activities which may include:

School, club and national festival visits throughout Wales
Fan engagement events
Key stakeholder events
Commercial partner activity

Complete other duties appropriate to the role as directed by the FAW
Support and promote the FAW values of Respect, Family and Excellence.
REQUIRED SKILLS AND QUALIFICATIONS:
UEFA Professional Coaching Licence
Management experience within elite youth or senior football
A proven track record of club and /or international management success
Developmental focused with experience of nurturing and promoting young players
Minimum of three years coaching in the elite female game
Highly skilled communicator with the ability to utilise technology effectively
Experience of training and mentoring elite coaches is desirable
Excellent communicator who understands the structures of women's football in and out of Wales
A proven track record in delivering success within limited resources
Passionate about achieving success for Wales and inspiring positive change across the entire female game in Wales
EQUAL OPPORTUNITIES: 
The FAW integrates equality of opportunity into all aspects of its business including appointments. The principles of fair and open competition will apply, and appointments will be made on merit.
LOCATION: 
The FAW Offices, Hensol, Cardiff
The position is full time and to ensure regular availability the post holder should be resident in the United Kingdom. Extensive national and international travel is required. The post holder must be willing to work unsociable hours.
SALARY:
Competitive and dependent on experience.
APPLICATIONS: 
Deadline for applicants is Sunday 14 February 2021.
Applications received after this date will not be considered.
Applications must be supported by a letter detailing why the applicant believes they are a suitable candidate for the post, outline their current salary and be accompanied with a current CV.
Applications should be sent via email to recruitment@faw.co.uk clearly marking the subject of the email: 'Women's National Team Manager Vacancy.'
All first stage interviews will be held at the FAW Offices, Hensol, Vale of Glamorgan or virtually week commencing 22 February, final stage interviews will be held week commencing 1 March 2021.