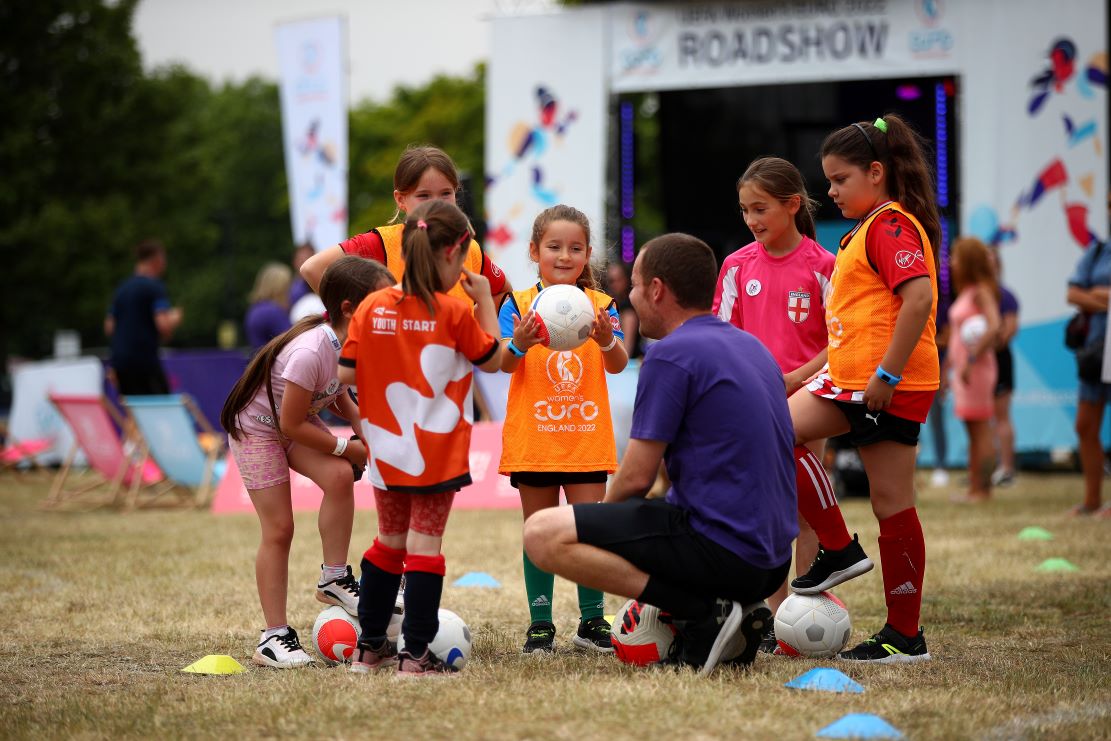 The FA tournaments team helped deliver a record-breaking UEFA Women's EURO, with over 150 staff fundamental in the tournament's delivery.
Together with UEFA, they have put on the biggest Women's European sporting event in history. Below are just some of the FA team's delivery highlights of what has been a record-breaking tournament across the board.
Delivered a ticketing strategy that ensured a record-breaking tournament with an accumulative attendance of over 487,000 (to date) so approx. over 570,000 (post final) with over 100,000 children attending
Created a unique fan experience which has embraced an international audience and generated a family friendly atmosphere at games
Managed 10 venues to ensure they met UEFA standards, overseeing work that will have a legacy for these venues such as floodlight upgrades at Leigh Sports Village, New York Stadium, Stadium MK and Manchester City Academy Stadium and upskilling workforce across the board
Managed nine Host Cities putting on 31 games in just 25 days, working closely with them to provide fan parties and facilitate fan walks before games which have been attended by more than 178,000 supporters (this number will have surpasses 200,000 by the final)
Produced the first bespoke legacy programme for the Women's EURO which will provide more than 500,000 new opportunities to engage women and girls across the tournament's nine Host Cities by 2024. This in turn will see 120,000 more girls regularly playing football in schools and clubs
Worked in partnership with Host Cities to deliver a successful arts and heritage programme detailing the rich history of women's football. It is the first time ever such a programme has run alongside a major tournament.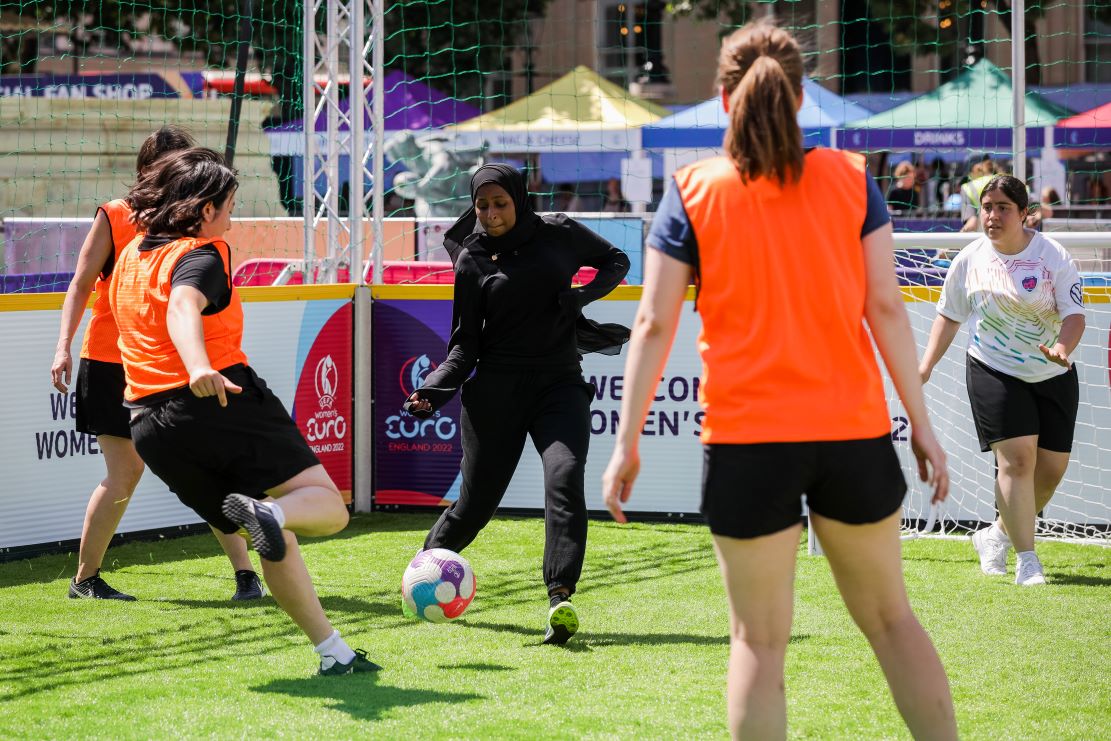 By bringing football and arts together under one project it has attracted new audiences to each and left behind a legacy for future generations. It included work with leading artists and organisations such as Emma Smith, The Royal Philharmonic Orchestra (RPO) and Idle Women
Recruited and trained over 1,500 volunteers to enhance the overall fan experience. Volunteers were provided with the opportunity to be involved with a major sporting event across a variety of areas including media, hospitality, fan engagement and transport
Developed a Schools Programme which has provided free downloadable resources for schools across the country. Over 7,000 resources have been viewed to date from over 3,500 schools with 10,000 tickets sold in the Schools Group Booking Window. It also resulted in one lucky school in Horsham getting the chance to have a VIP school trip to Wembley
Recruited and on boarded five National Sponsors; The LEGO Group, LinkedIn, Pandora, Starling Bank, Gillette Venus, all sharing the Tournament's values and investing heavily to promote the women's game to millions more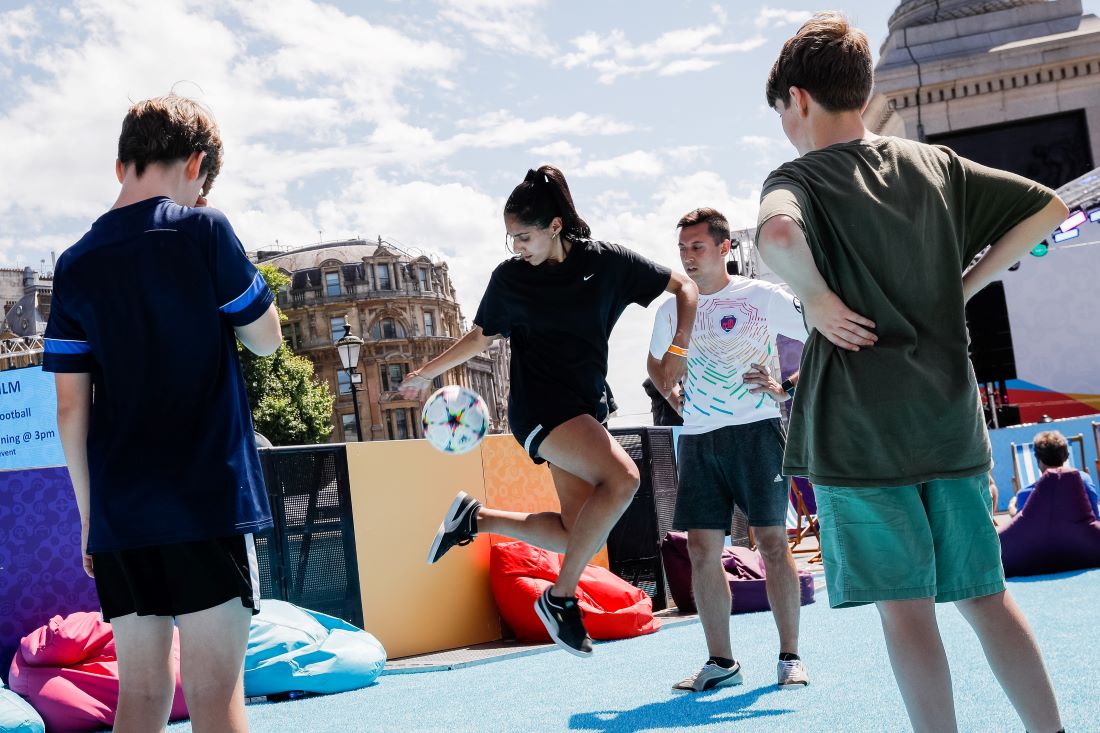 Delivered the EURO 2022 Roadshow, travelling more than 800 miles across the country to help more people learn about women's football and grow a connection to this special tournament. The roadshow stopped off at ten cities and reached out to over 35,000 people along the way, providing families, fans and those that are yet to experience football with the opportunity to get involved in an unmissable tournament. The digital challenges associated with the roadshow reached over 1.3 million fans
The above are just some examples of what allowed the FA, alongside UEFA, to create a record-breaking tournament, that has reached out to new audiences so that UEFA Women's EURO 2022 will inspire long-term, sustainable positive change in women's and girls' football across England.