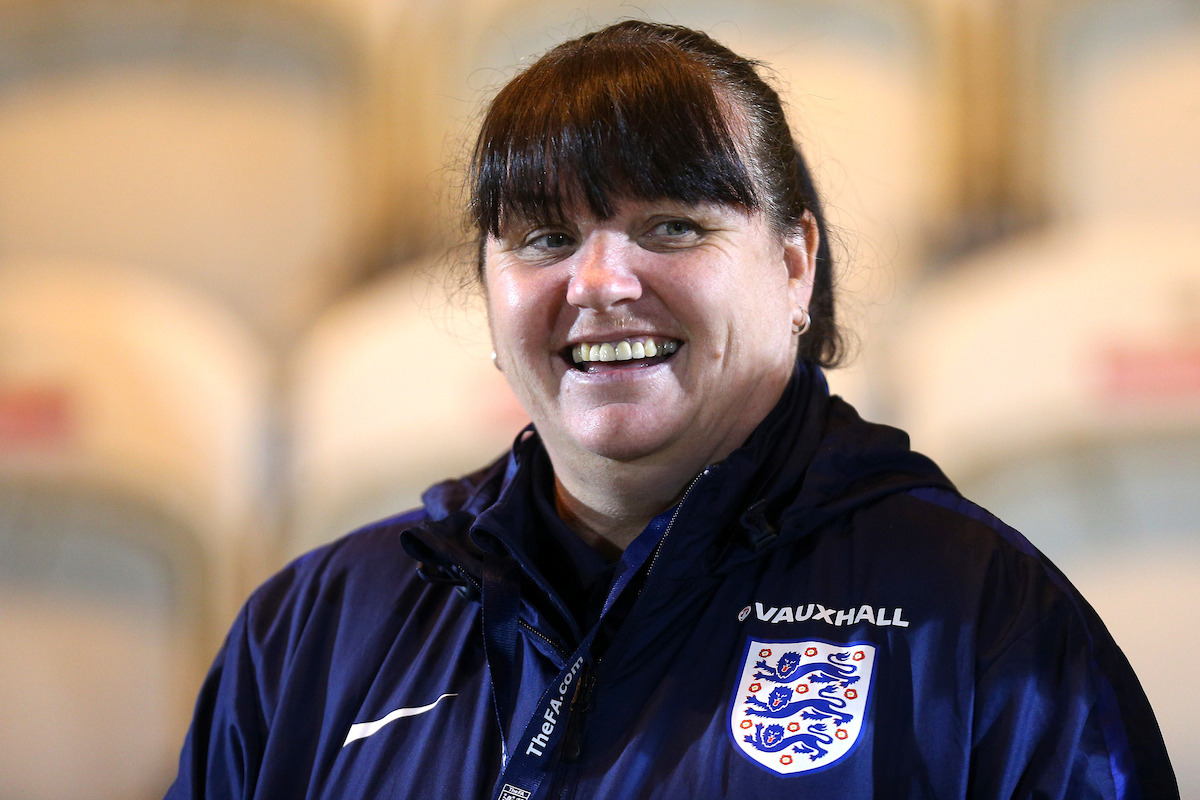 Mo Marley has named an extended 35-player England squad for the FIFA Women's U-20 World Cup, reports TheFA.com.
The Young Lionesses were drawn in Group B alongside Brazil, Mexico and holders North Korea.
The group has vast experience throughout England's youth teams and have participated in both UEFA U-17 and U-19 finals and the added experience of reaching the quarter finals of the FIFA Women's U-17 World Cup in 2016.
The U-20 World Cup will be staged in the Brittany region of France between 5-24 August.
England qualified for the tournament for a fifth time by beating Scotland in a play-off last August.
England faced Mexico in the group stages of the 2014 tournament, playing out a 1-1 draw in Moncton, Canada.
The Young Lionesses open up against North Korea on Sunday 5 August followed by Brazil on Wednesday 8 August and Mexico four days later.
Marley said: "Naming the long squad today has been a privilege with such a talented group of players and real excitement that the World Cup is fast approaching.
"We are all looking forward to getting out to France and building on the progress we have made in recent years.
"We had a great first camp earlier this month and we will be stepping it up again at St. George's Park next week.
"The group have been very honest and very professional since qualification last August.
"I wanted to acknowledge Ellie Brazil's contribution over the last year and her non-inclusion.
"In recent weeks we have had discussions about where she is at with her career and agreed together that it would be best for her to focus on her own development during this period.
"Everyone respects this decision and of course Ellie will remain very much part of our plans in future."
The final squad of 21 will take part in a training camp at St. Georges Park between 16-19 July.
Long squad:
Georgia Allen (Syracuse University), Rinsola Babajide (Liverpool), Hannah Cain (Sheffield FC), Niamh Charles (Liverpool), Zoe Cross (University of Missouri), Rianna Dean (Millwall Lionesses), Charlie Devlin (Millwall Lionesses), Megan Finnigan (Everton), Grace Fisk (University of South Carolina), Serena Fletcher (Manchester City), Lauren Hemp (Manchester City), Taylor Hinds (Everton), Alicia Johnson (Liverpool), Chloe Kelly (Everton), Sandy MacIver (Clemson University), Esme Morgan (Manchester City), Jess Ngunga (Arsenal), Mayumi Pacheco (Doncaster Rovers Belles), Aimee Palmer (Bristol City), Anna Patten (Florida State University), Poppy Pattison (Manchester City), Lucy Parker (Louisiana State University), Chloe Peplow (Brighton & Hove Albion), Emily Ramsey (Liverpool), Rebecca Rayner (Doncaster Rovers Belles), Ellie Roebuck (Manchester City), Sian Rogers (Aston Villa), Mollie Rouse (University of Louisville), Alessia Russo (University of North Carolina), Connie Scofield (Birmingham City), Georgia Stanway (Manchester City), Samantha Tierney (Doncaster Rovers Belles), Ella Toone (Manchester City), Charlie Wellings (Birmingham City), Lotte Wubben-Moy (University of North Carolina).