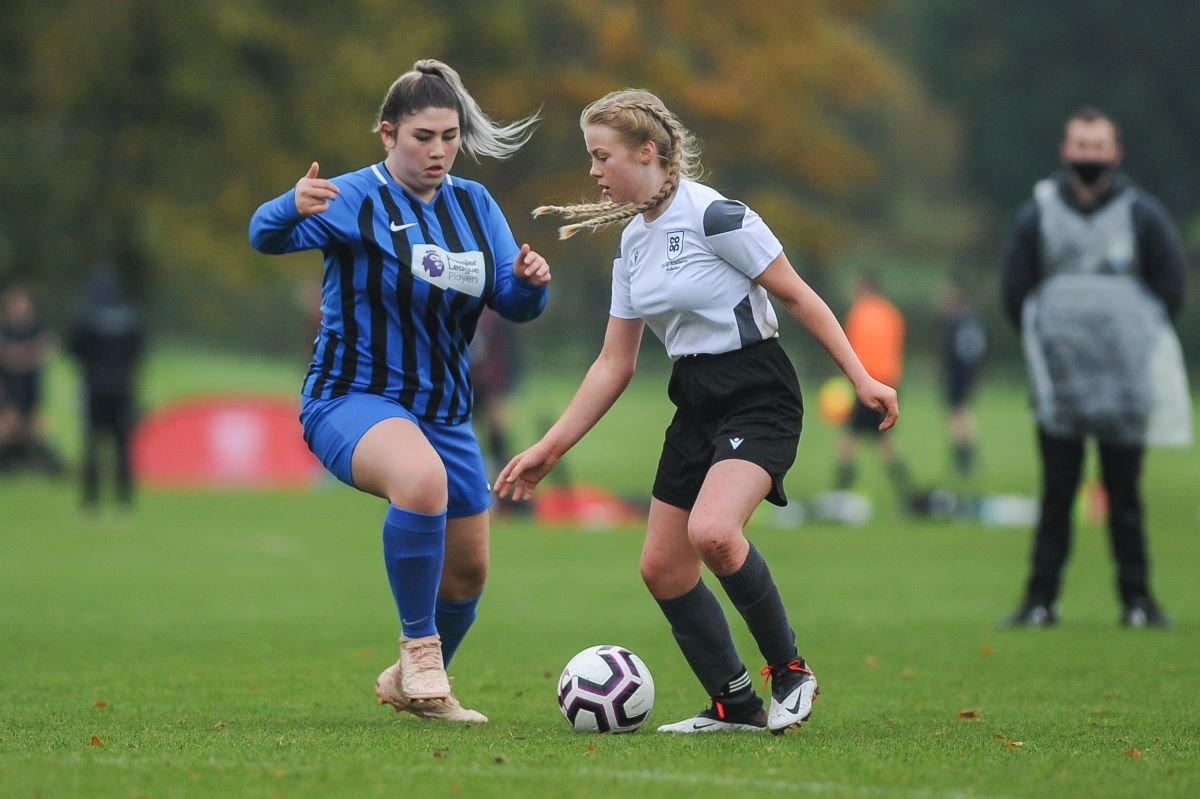 The English Schools' Football Association completed the 2019/20 season cup competitions from 12 -19 October at Lilleshall National Sports Centre.
The Association took the step to complete the National Cup competitions for 2019/20, rather than abandoning the season, once it was clear that there was a positive appetite from those schools remaining in the competitions to continue with fixtures from September 2020. The finals were planned to take place at former England training ground, Lilleshall National Sports Centre in Shropshire and staff from both the ESFA and Lilleshall worked tirelessly to ensure the event could run as smoothly as possible, adapting plans to meet Government guidance and providing a safe environment for the matches to take place.
Due to Covid-19 regulations for hosting the event, spectators were not permitted at any of the matches, however each fixture was streamed live online via the ESFA's YouTube channel, ESFA TV – with the videos, so far, reaching over 60,000 views and including live, interactive 'player of the match' votes, via the ESFA's Twitter account (@SchoolsFootball).
The live streams are now available to re-watch and match highlights should also soon be available for players, schools, parents, and football fans to relive some fantastic moments brought to us by finalists this season, as well as a 'goal of the tournament' vote, to be hosted on Twitter in November.
Lockdown restrictions in the UK ceased schools' football activity back in March and there was uncertainty as to whether this season would be completed, or whether the loss of a season of schools' football would be just another sad occurrence as a result of the ongoing global pandemic.
However, thanks to the dedication of the ESFA and the support of participating schools across England, a large majority of the Schools' Football season was able to be completed.
On the completion of so many National Finals already, despite the odds, Phil Harding, ESFA Chairman (19/20 – 20/21) said:
"Our National Finals have again showcased all that is unique and special about schools' football. Lifelong memories, with young people demonstrating that they can be competitive, considerate and truly enjoy their football."

ESFA U14 PlayStation F.C. Schools' Cup for Girls
Hodgson Academy (Blackpool) 5 V 4 Shenfield High School (Chelmsford & Mid Essex)
ESFA U13 PlayStation F.C. Schools' Cup for Girls
The Cherwell School (Oxford) & Alder Grange School (Rossendale)
ESFA U18 Schools' Cup for Girls
Thomas Telford School (Telford & Wrekin) & Barking Abbey School (Barking & Dagenham)
Joint winners
ESFA U14 PlayStation F.C. Inter County Cup for Girls
Lancashire Schools' FA & Middlesex Schools' FA
ESFA U16 Inter County Cup for Girls
Lancashire Schools' FA & Somerset Schools' FA