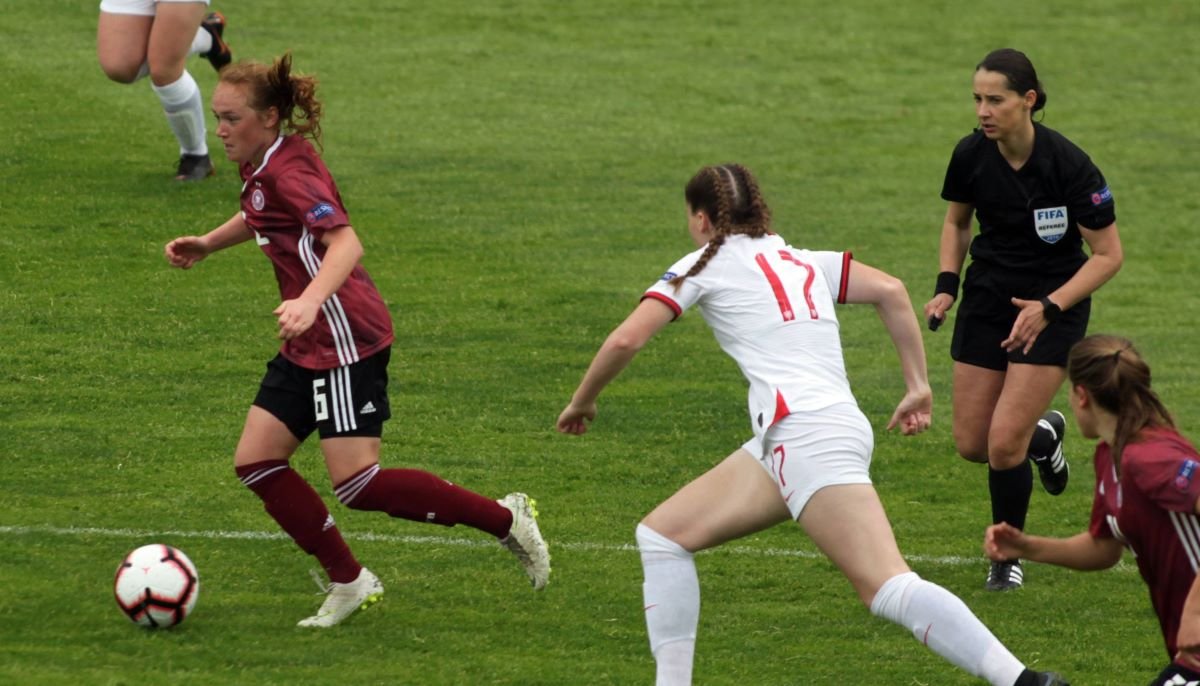 Lydia Bedford has named a 20-player squad for England's UEFA Women's U-17 Championship qualifying group in Poland this month.
First up will be Russia at Stadion Miejski in Inowroclaw on Monday, with kick-off at 2.30pm BST. On Thursday they will head to the Bydgoszcz Stadium to face Belgium at 2.30pm, before taking on the hosts Poland at the same venue on Sunday 10 October at 10am.
Head coach Bedford's coaching staff will include her assistants, former Watford Ladies manager John Salomon and ex-Millwall Lionesses boss Daniel Mlinar, and goalkeeping coach Jamie Annerson, who used to play for Sheffield United and Rotherham among others.
Along with the below squad who will be travelling to Poland, there were also four players who were part of a training squad this week. They were Sheffield United duo Ruby Clarke and Jennifer Handy, Manchester City's Beth Strutton and Rebecca Ferguson of Newcastle United.
The squad (alphabetical order): Keira Barry (Manchester United), Daisy Burt (Sunderland & Gateshead College), Aimee Claypole (Chelsea), Jemima Dahou (Manchester City), Ruby Doe (Arsenal), Maddy Earl (Arsenal), Grace Ede (Sunderland & Gateshead College), Mia Enderby (Sheffield United), Keira Flannery (Arsenal), Freya Godfrey (Arsenal), Shauna Guyatt (Chelsea), Ginny Lackey (Manchester City), Isabel Milne (Chelsea), Hannah Poulter (Reading), Grace Pilling (Manchester City), Evie Rabjohn (Aston Villa), Katie Ramsden (Leeds United), Jessica Simpson (Manchester United), Mackenzie Smith (Leicester City), Ella Wilson (Sunderland & Gateshead College)
#Lionesses: Women's World Cup qualifier set for Stadium of Light