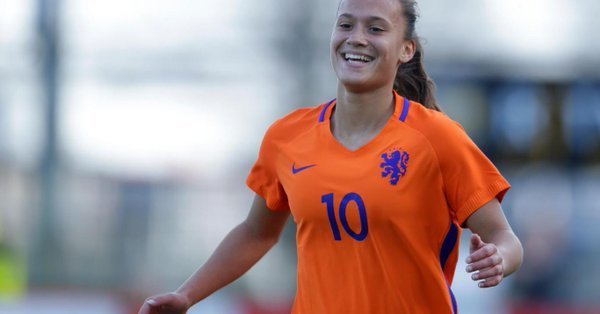 England U-19s ended their matches in Portugal with a 1-0 defeat by the Netherlands on Sunday afternoon.
The Young Lionesses had earlier drawn with Norway and beaten Republic of Ireland 3-1 but were not able to finish unbeaten.
The only goal at the Stadium Vila Real De Santo Antonio came on 58 minutes, when Quinty Sabajo set up Heerenveen's Fenna Kalma to side-foot home.
England U-19s: Emily Ramsey, Poppy Pattinson, Flo Allen (Bethan Roe, 73), Connie Scofield (Rebecca Rayner, 73), Ellie Fletcher, Esme Morgan (Hollie Olding, 64), Ella Toone, Jessica Ngunga, Jessie Jones (Lois Joel, 64), Lauren Hemp (Bridget Galloway, 73), Hannah Cain (Anna Filbey, 84)
Unused subs: Katie Startup, Georgia Eaton-Collins