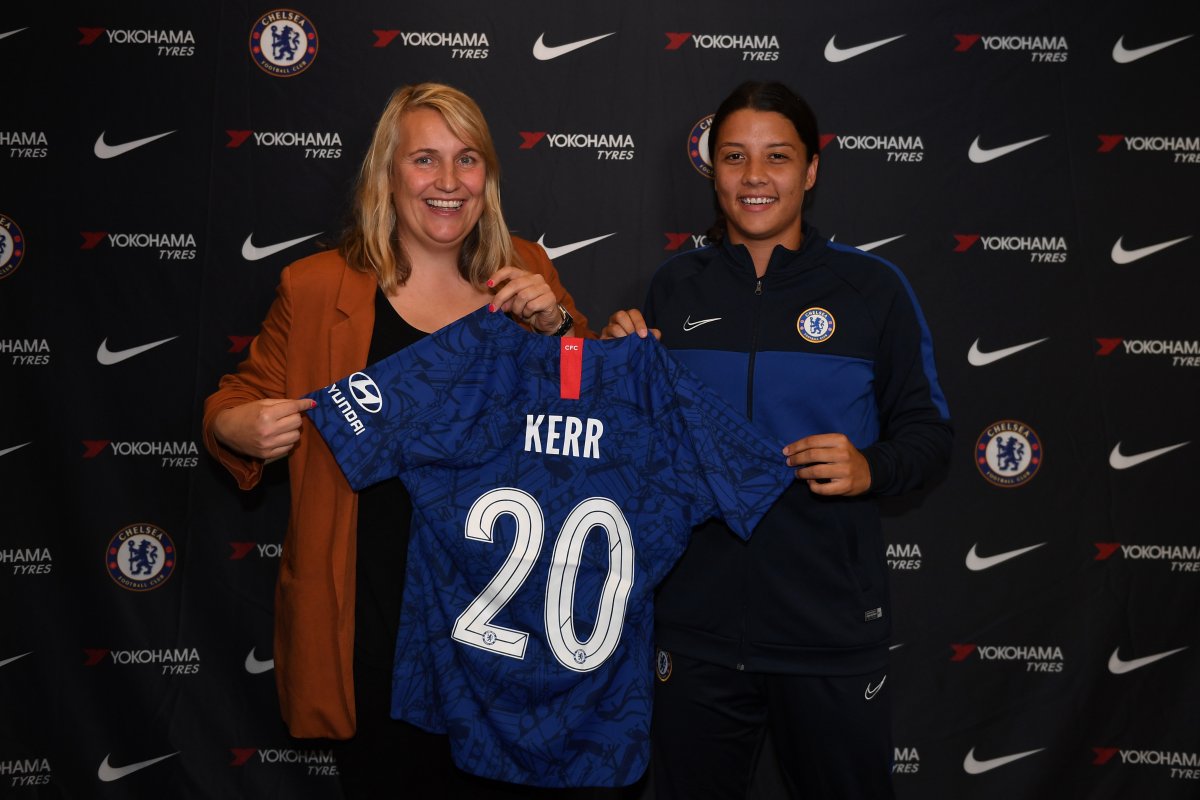 Chelsea's Barclays FA Women's Super League title challenge has been boosted by the signing of Australian star Sam Kerr, who will join the Blues next month.
The 26-year-old has signed a two-and-a-half year deal and will officially becomce a Chelsea player when the mid-season transfer window opens.
Kerr had previously split her playing time between Perth Glory in the Australian W-League from October to April and Chicago Red Stars in America's National Women's Soccer League from April to September.
A proven goalscorer throughout her career, Kerr was recently named the NWSL's Most Valuable Player (MVP) after scoring a record 19 goals in 23 games to secure a third-consecutive golden boot. This was despite being absent for part of the season because of this summer's World Cup.
Kerr helped Chicago Red Stars to the NWSL Championship final when she scored the only goal in the play-off semi-final against Portland Thorns.
On the international stage, Kerr made her debut for the Matildas at just 15 and has gone on to score 38 times for her country, including five goals at this year's World Cup, and she was recently a finalist for the Best Women's Player at the 2019 FIFA Football Awards as well as being a Ballon d'Or nominee.
Ahead of her movem Kerr said: 'The WSL is the best league in Europe. I want team success and I don't want it to come easy. I feel Chelsea have been building something special over the years and I want to be a part of that – I want to lift some trophies.'
Chelsea FC Women manager Emma Hayes added: 'Sam has proved time and time again in the NWSL that she is a prolific goalscorer. She's won the golden boot many times and she's a player that can make things happen, but she's also a fantastic team player.
'The fact she chose Chelsea when she could have gone to any club in the world is a testament to the players and the staff here because she saw this is the best place for her to grow and take the next step in her career. That's a wonderful compliment to us all.'
The West Australian was one of five finalists for the BBC Women's Footballer of the Year Award in 2018 and 2019.