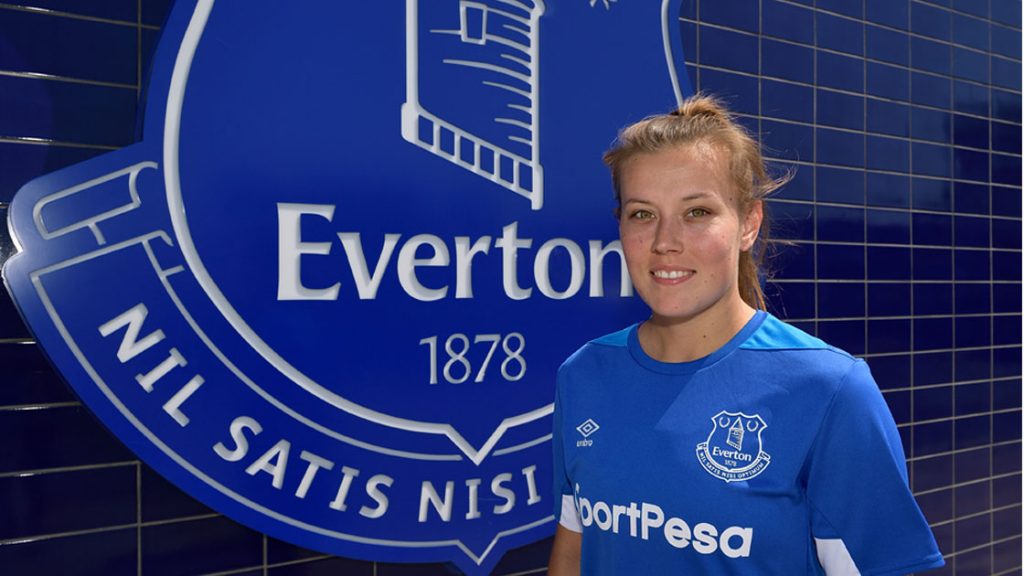 One of England's fine Dutch imports is seeking a new challenge in WSL1. Midfield dynamo Dominique Bruinenberg is to leave Everton after one season on Merseyside but hopes to remain in England's top flight where she believes her talents are best suited, reports ROY KELLY.
The 26-year-old has played elite women's football in her native Netherlands and in Italy but she now wants extend her three-year stay in this country and operate as a "box to box midfielder".
She said: "I've not played as much as I would have liked this season. I've had a great time and I've enjoyed to play for a fantastic club like Everton. But the coach has another vision on the game to mine so it is probably not a good fit for me any longer and it's best I find another club."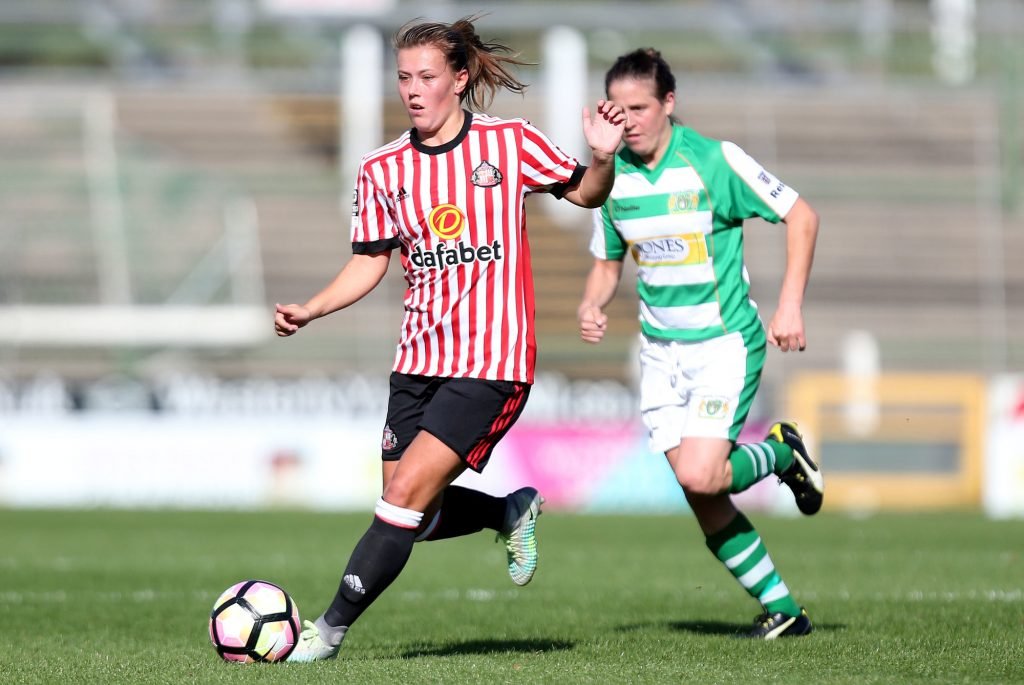 Bruinenberg was an inspired signing by then-Sunderland boss, Carlton Fairweather,  in 2017 with the former Verona midfielder helping the Wearsiders to fifth place in the Spring Series of that year. The former Netherlands U19 international then starred in the Sunderland midfield in the 2017-18 season, making 17 appearances and scoring five goals.
She moved on to Everton following the three-league demotion of the Lady Black Cats.
"I see myself as a number eight, a box to box midfielder," she added. "I'm an energetic player, who can move quickly from defence to attack. I am very good on the ball, can use both feet and I'm a creative player. I've sometimes played eight for Everton but I've also been picked as a sitting midfielder and I found myself creeping a bit higher up the pitch."
At 26 and with three years as a full-time professional behind her, Bruinenberg feels she is coming into the best times of her career.
"I've probably never felt as fit, strong or as fast as I have this season," she said. "I do feel I'm coming into my peak years.
"I enjoyed playing in the Netherlands and Italy, but the game in England you have to be much quicker and stronger on the ball and I feel those are strengths I bring. I hope to find a club which I can bring those strengths to."
Bruinenberg had successful spells in Holland with SC Telstar and Den Haag before playing for Verona in Italy, where she gained Champions League experience, but feels most at home in England.
"Women's football in Holland is very small compared to Italy and England," she said. "In England it so intense, especially the level of WSL1. I've enjoyed playing in the Netherlands and Italy, but the WSL is where I think my game is best suited.
"I realised when I came here I had the ability to adapt quickly to the English style. I feel I have the technique, tactical vision and strength. This season I've trained hard in the gym to make myself even better physically."
Bruinenberg first came to this country to play for Sunderland and paid tribute to the Wearsiders.
"Sunderland signed me for WSL1 and my first football was to play in the Spring Series. I felt it was a level I could compete at and we did well in that competition. I'm grateful to Sunderland for the opportunity and I really learned so much from my time there, playing for one of the great football clubs in the country."