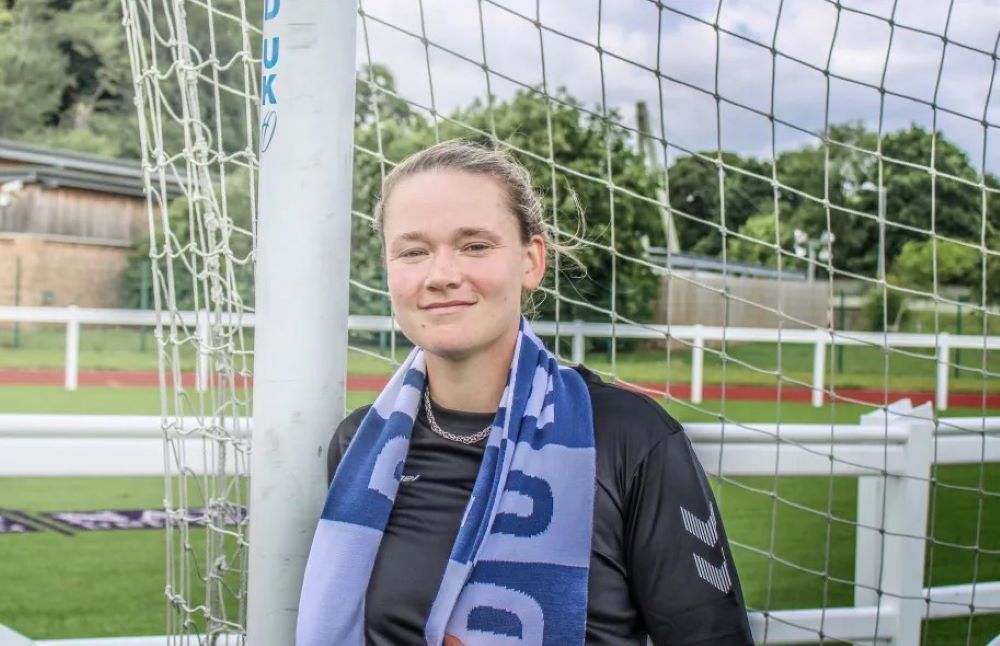 Durham have signed 29-year-old goalkeeper Tatiana Saunders, following her two-year spell with Barclays Women's Championship rivals Lewes.
Saunders played in the US for Dartmouth University and had a spell in France with Thonon Evian Grand Genève FC, before being signed by Lewes in 2020.
Saunders has been a near ever-present for the Rooks since, and kept six clean sheets in 16 appearances last season – while also scoring from her own half in the final day win over Liverpool.
Saunders said: "It's amazing to be here and I'm so excited.
"I've played against Durham and they've always been a really strong squad. We've always hated to play them because we know they've been physical, tough and skilful.
"I know how much potential the club has and I'm excited to be part of it."
Manager Lee Sanders added: "Tatiana comes in as part of our well-established and successful postgraduate scholarship scheme at Durham University and when we were approached about her availability, her passion for the area and the club itself quickly became apparent.
"She was a player that we wanted to sign and we're delighted to welcome her to the area.
"Working under goalkeeping coach Steve [Brass], we're looking forward to seeing her develop individually while also strengthening our defensive unit."