Dana Cup Hjørring invites all girls' teams to a fantastic festival of football in Hjørring in 2019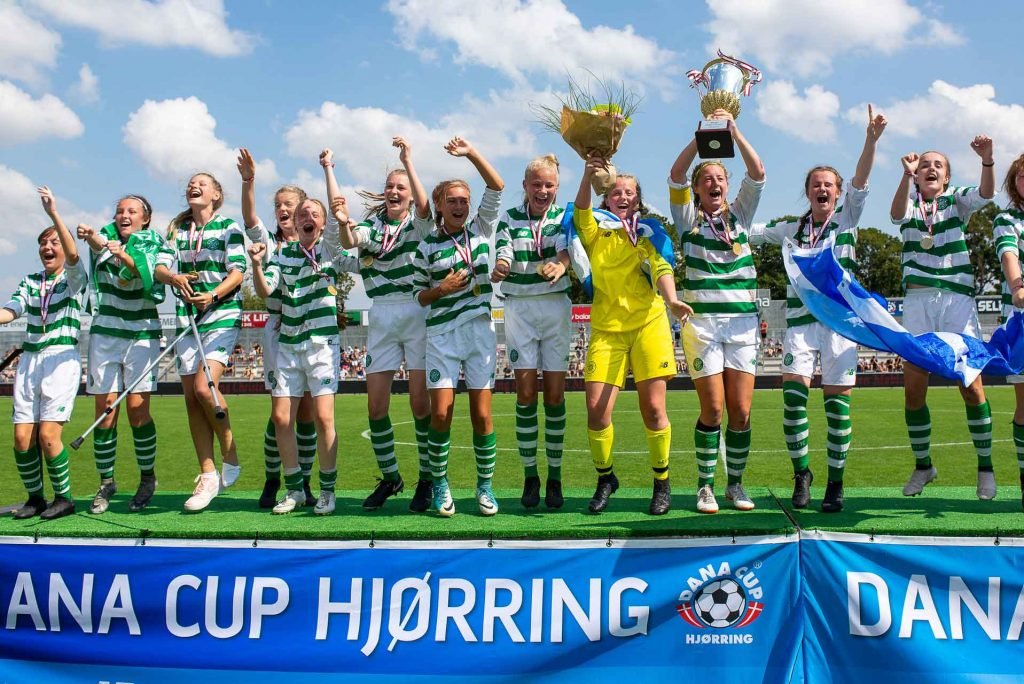 Girls and women's football continues on its rise in many countries and they are certainly feeling it at the Dana Cup in Hjørring as they explain:
UEFA, FIFA and many clubs are finally putting money into the system to give female players the exact level of opportunity that boys have had for many years and we are extremely happen for this change. We have worked hard for many years, inviting and giving girls from all parts of the globe the experience to meet the rest of the world at our tournament and 2019 is going to be a HUGE year for girl's teams at the Dana Cup Hjørring.

Our girls classes are filling up with some exciting and exotic countries: Barwon SC (Australia); Ca Barra da Tijuca (Brazil); AaB and VSK Aarhus (Denmark); Ekenäs IF, PaiHa and Paimion Haka (Finland); Giza Hoyvík Færøerne, OSCAR Foundation Football Team and Amma FC (India);  Austevoll IK, Etne IL, Grane Arendal FB and Tønsberg FK (Norway); South Youth Soccer Academy (Pakistan), Cantolao (Peru, who are known for their boys' teams but are now also sending girls' teams); Polonia Swidnica (Poland); Celtic (Scotland;, Alnö IF, Bromstens IK and Saltsjö-Boo IF (Sweden); and Gotham Girls FC (USA) – just to name a few of the teams.
Aside from these countries, there is also big interest from France, Germany, Ghana, Iceland, Kenya, Laos, Mongolia, Romania, Trinidad and Tobago etc.
We would like to officially invite all girls teams aged between 12 and 19 years of age to attend our fantastic event. Each summer, more than 1,000 teams from 45 countries unite to play the 'Beautiful Game' that we all love – FOOTBALL. It is an amazing opportunity to develop your team of players, we offer a platform for young soccer players to unite and experience passion for football, respect, unity, equality, friendships and much more.
For more information check us out at www.danacup.dk or contact us at soccer@danacup.dk
Welcome to the Dana Cup Hjørring 22-27 July 2019.
#football #respect #unity #equality #friendships #memories #equalplay
---
At Celtic we continue to strive for success and part of success is winning trophies.  We continue to try and win any competition we enter.  The development of the players is the most important thing and going to Dana Cup enhances their development and gives them great experience of playing variety of teams from all over the world. Our expectations are that this tournament will continue to enhance the development of our players  – Celtic FC – David Haley