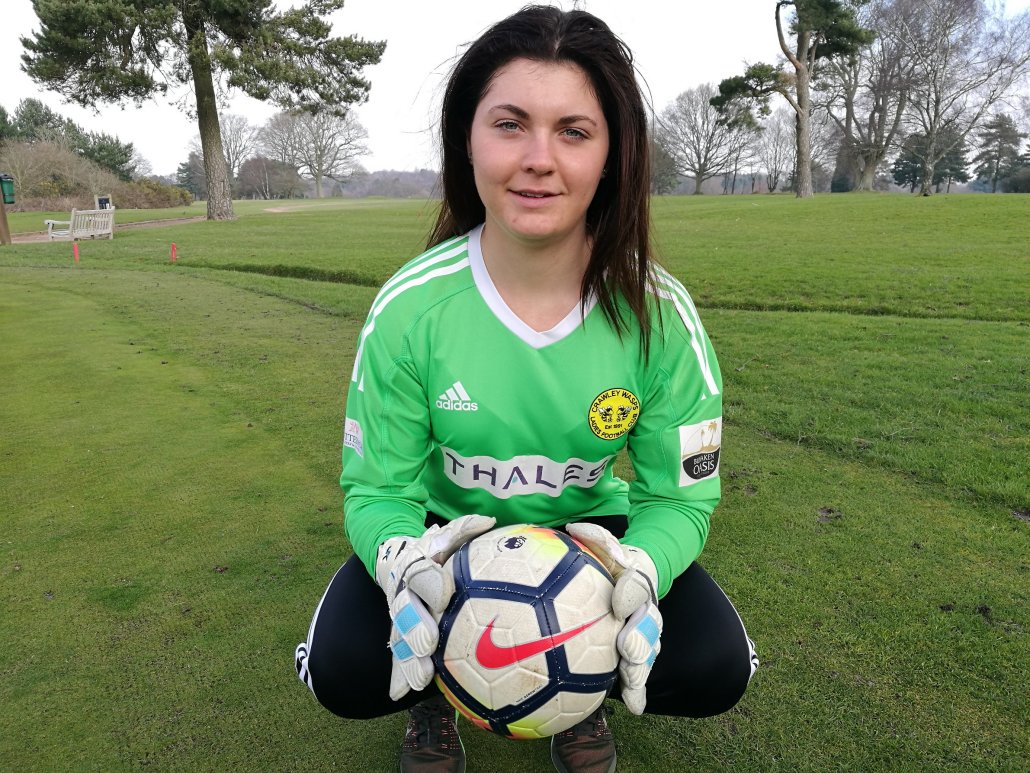 London & South East League leaders, Crawley Wasps have signed former Brighton & Hove Albion goalkeeper Leah Samain.
The 21-year-old joins on dual registration from Worthing Ladies, as back-up to regular first team 'keeper Frankie Gibbs.
The Wasps say that Samain left Brighton last summer and was briefly with Lewes, before switching to hometown club Worthing to enable her to focus on her coaching role with Albion in the Community.
"I'm delighted to have joined an up and coming squad", said Samain.
"With the dual-signing, I get the best of both worlds – full-time coaching with Brighton and hopefully playing at a good level for as long as possible."
Wasps manager Paul Walker added: "This dual-signing gives us another very capable keeper to provide back-up to Frankie.
"Leah is proven at a higher level and for us it's another quality signing. I am delighted that she has chosen to join us."
Samain played against Wasps for Brighton in last season's Sussex Cup final, making superb saves to deny Naomi Cole and Rosanne Fine as Albion won 5-1.
She will, however, be ineligible for this year's showpiece, when Wasps face Lewes on 22nd March, having played for Worthing earlier in the competition.