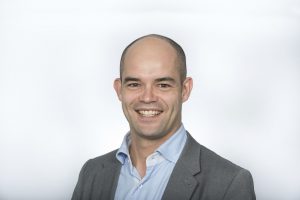 We were privileged to put some questions to UEFA's Peter Willems, to ask about the unbundling of the rights to women's competitions, the sport's potential, UEFA's commitment to growing the women's game and various aspects of the promotion of, the marketing of and the commercialisation of the women's game in Europe.
It's a long but fascinating read…
SK: Unbundling the rights to women's competitions – why is this important and how do you envisage it will help growth and development?
PW: Unbundling sponsorship rights is important as it offers us a tremendous opportunity to excite and engage with brands and work together to further grow women's competitions. However, first we need to truly understand the value of the women's competition assets that we have and while they are bundled into the current deals we don't have that view. We also need to evolve the products and to do so we need to look closely at the opportunities the competitions offer for fans and brands; we feel that we can be much more flexible and innovative in how we package around the women's competitions and shape them better for a digital age and younger audience if they are unbundled from men's competitions.
We also know that many of our other competitions benefit greatly from our sponsors' activation and promotion of their rights. To grow our women's competitions we need brands to be consistently activating and owning the space. So we hope to find a blend of partners that will buy into our vision for the women's game and see a way they can support the journey while at the same time achieving their own brand goals.
All that is not to say that we won't have sponsors who cover men's and women's competitions moving forward, however by taking this approach we'll know the value of all the assets and can make decisions for the good of developing the game for everyone.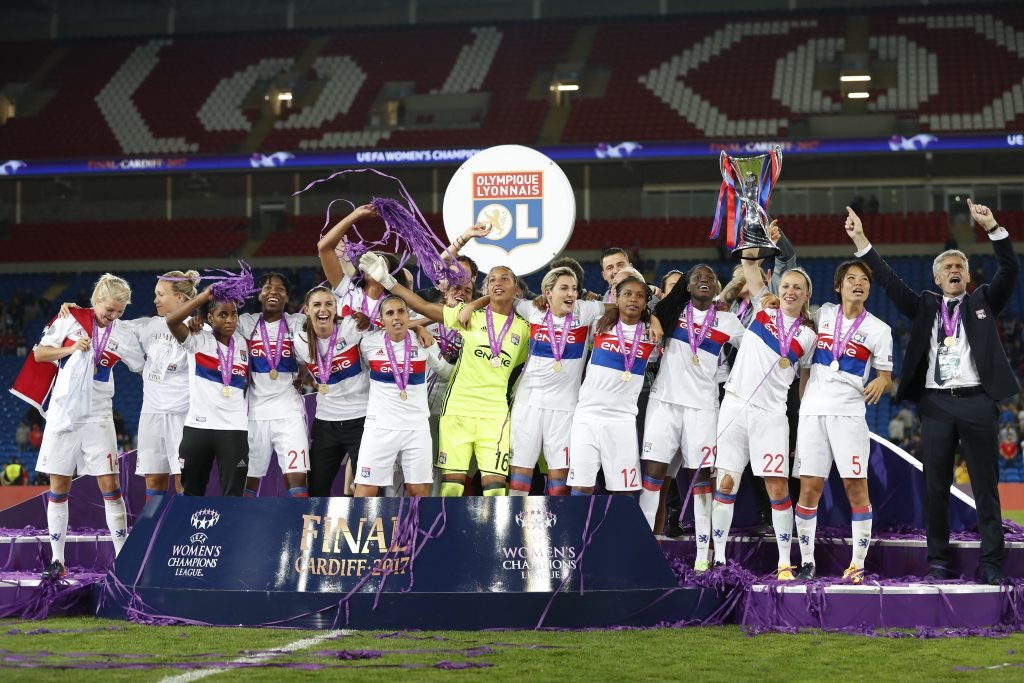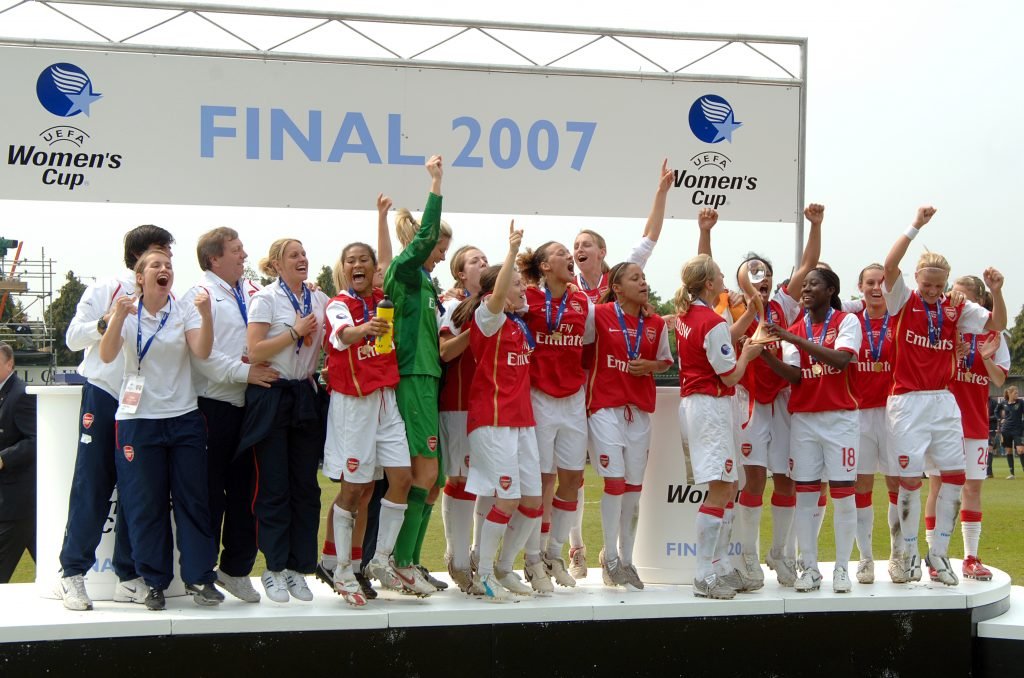 SK: Why is the time right to do it now and what is the timescale for new commercial partners to come on board? (Does the success of a tournament like the recent UEFA Women's EURO help with the perception of the game?)


PW: There are a number of factors as to why now. The success of recent UWCL Finals and the Women's EURO definitely helps give us confidence that the interest in the game is now at a level which can truly deliver for brands who want mass awareness from a partnership. However, our strategic objectives, driven by our President, are to grow fandom of our women's competitions and grow participation of girls in the game, which our Together #WePlayStrong campaign is integral to. With UEFA making such an investment and commitment to transforming the game for women, we feel brands will see it as a good time to get on board and be part of an exciting journey.
SK: UEFA are looking to develop the women's game (increasing participation) – part of this is to transform the image of the game (Together #WePlayStrong) – what challenges and opportunities do you envisage?
PW: The challenge is effectively to deliver all the things a girl needs to play football, enjoy the game and stay playing it.
In many places we still face cultural challenges where football is not seen as a sport for girls, or, where there is not a professional pathway in many parts of Europe, it is not seen as a worthwhile pursuit for girls. So we have to sell society the wider value of playing football for girls.
We need to create lots more opportunities for girls to play and a pathway for them to progress. Often girls are introduced to the game later than boys by which time boys are further developed in their skills and girls are put off, so we need to make sure they have opportunities to play whenever they try the sport and are encouraged and supported to play.
The image is important because girls' self-esteem is closely related to the friends they keep and what's cool. Opportunities lie in positioning the game as a lifestyle, not just a sport. To interact and engage alongside other popular culture, activities and through key influencers and develop strong influencers of our own for the game. We will create a wider range of content and be visible and engaging on the platforms girls are on.
We have analysed the challenges and feel we have a strategy to tackle them and achieve our vision for the game.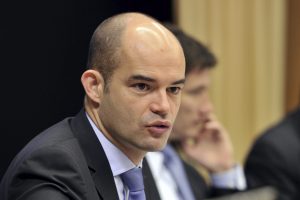 SK: Do you think there is an appetite amongst major sponsors to work with the women's game?
PW: Yes, without any doubt, we believe the vision for where we want to get the game to is a compelling one that brands will find an exciting prospect to be part of. We have had many discussions with brands throughout the process of developing our strategy and in the lead up to going to market and the feedback has been positive and encouraging.
SK: Can the women's game offer brands/commercial partners things that perhaps the men's game doesn't? Like what?
PW: With the women's competitions we can certainly shape packages for brands from the ground up much more collaboratively at this stage, which is exciting, and we can also be more innovative and flexible at this stage. The tone of the partnership and the image through which brands will communicate is quite different to the men's game and for many brands that will be appealing. We also see the women's game attracting a much younger and more diverse audience which for many brands is the space in which they want to be seen and communicating.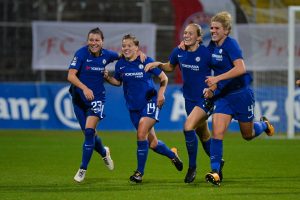 SK: Aside from getting girls out there playing the game what challenges/opportunities are there with regards to attracting new audiences (attendances and viewing figures)?
PW: Appointment to view across the women's game is a place we need to try to get to in order to help fans connect with the live match element of the game. We see how popular the Women's EURO was with audiences tuning into games – most significantly those not featuring their own national team – in their hundreds of thousands, but that requires a level of visibility and a knowledge of when and where the games will be on. We also need to produce more supporting content to let fans connect with the games and the players on a more regular and meaningful basis.
SK: How can new technologies help (online/social media etc)?
PW: When trying to connect to a younger, diverse audience, connectivity and technology will be a massive player. These audiences' communities are online and global and we need to try and be part of them. In the first few months of our Together #WePlayStrong campaign some of our most successful activations have played out across Musical.ly and Instagram whereas engagement on Facebook and Twitter was more modest. Being on the very platforms which our target audiences are active on is key, along with creating the type of content they really want to engage with, even if that's not the traditional football content we normally create and is popular elsewhere with other audience demographics.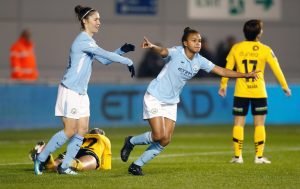 SK: Will you require buy-in from member associations and the leading clubs (and established media too) to help move the women's game on commercially or can UEFA drive this as a pioneering organisation? 
PW: Working with national association and partnering with the clubs through the European Clubs Associations (ECA) is central to our strategy and the sustainable delivery of our vision. We absolutely want our sales strategy to have a halo effect at a local level for our national associations and the clubs. However, we're also delivering specialist support in participation, marketing and commercial strategy development to every national association and those ones which have taken part so far are already moving forward with significant rises in participation, with their own localised Together #WePlayStrong campaigns and with actively selling their vision to local sponsors.
We are also with the ECA next week in Italy to workshop with the clubs. We have a strong club content programme underway where we aggregate the top league highlights and send our crews out to the clubs to show girls what it's like behind the scenes and to create bespoke player content for our channels.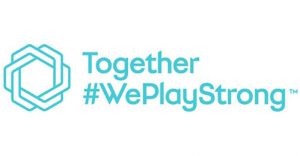 SK: Some of the aspects that advocates and fans of women's football appreciate are the passion and honesty of the game and the accessibility as personalities of the players themselves – is there a concern that increasing commercialisation of the women's game may denude it of these positive attributes?
PW: We believe the values of the women's game that fans and advocates most enjoy are what will attract sponsors too and it will be in all our best interests to preserve those attributes moving forward. There's no doubt as the game professionalises more that the demands on the players will be higher and more intensive but we have confidence that the environment can be preserved and enjoyed by all if we keep the players and fans at the heart of our vision. We only see new partnerships and sponsorships bringing new opportunities to help grow our women's competitions and the wider game.
For more information about UEFA's Together #WePlayStrong campaign visit weplaystrong.org